AS-SSD Incompressible Sequential Performance
The AS-SSD sequential benchmark uses incompressible data for all of its transfers. The result is a pretty big reduction in sequential write speed on SandForce based controllers.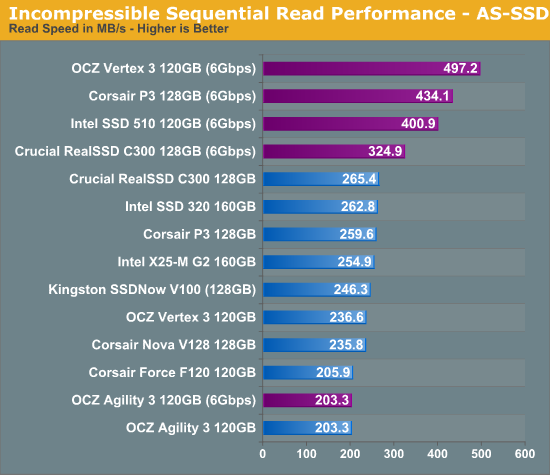 Peak read speed is obviously something the Vertex 3 does very well, while the P3 and 510 fall in second and third places, OCZ has a substantial lead. Now look at what happens when AS-SSD runs a pass of incompressible writes: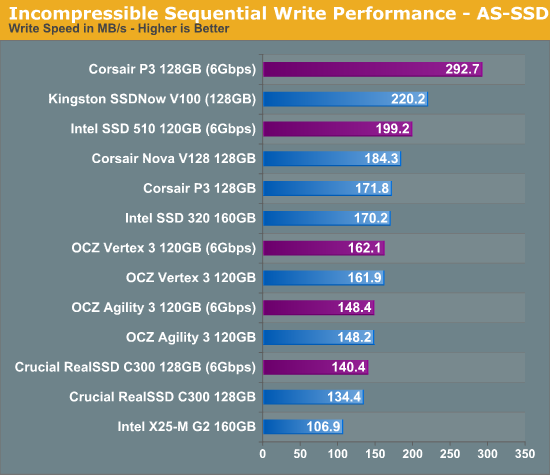 Corsair's P3 is now our leader. What's important to notice here is that Corsair's firmware allows for much higher sequential performance than what Intel outfitted the 510 with, however Intel's drive generally delivers better real world performance as we've seen from our 2011 Storage Bench tests.