At this year's CES Seagate announced its intentions to open the GoFlex connector standard, enabling devices and other drivemakers to build products around its GoFlex removable drive standard. We've seen limited public uptake thus far, but at Computex Antec announced its intentions to include a GoFlex drive bay in some of its future cases: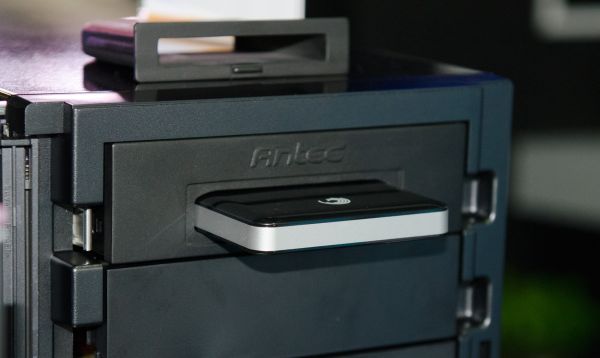 The bay can accept either GoFlex compatible drives or, with the swap of an insert, standard 2.5" SATA drives. With a standard 2.5" drive in place, the bay can also accept another 2.5" drive internally.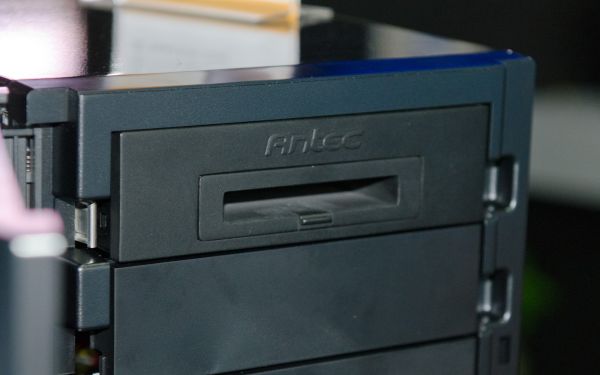 The GoFlex or standard SATA drive plug into a PCB backplane which connects to your SATA controller via a standard SATA cable. No word whether or not Antec's solution will support 6Gbps SATA at this point or how well tested it is with SSDs.
Antec expects GoFlex to debut in cases by the end of the year, perhaps on the new Solo II.