The lack of a standardized HTPC GPU evaluation methodology always puts us in a quandary when covering the low end / integrated GPUs. Towards this, I had a long discussion with Andrew Van Til, Mathias Rauen and Hendrik Leppkes, all popular open source multimedia software developers. The methodology we developed is presented below.

The first step is to ensure that all the post processing steps work as expected. HQV benchmarking gives us an idea. Once the cards' post processed videos pass visual inspection, we need to gather an idea of how much time is left for the GPU to do further post processing activities. These may include specialized scaling algorithms, bit-depth etc. as implemented by custom MPC-HC shaders / renderers like madVR.

Deinterlacing and cadence detection are aspects which affect almost all HTPC users. Other aspects such as denoising, edge sharpening, dynamic contrast enhancement etc. are not needed in the mainstream HTPC user's usage scenario. Most mainstream videos being watched are either from a Blu-ray source or re-encoded offline or TV shows which need deinterlacing (if they are in 480i / 1080i format).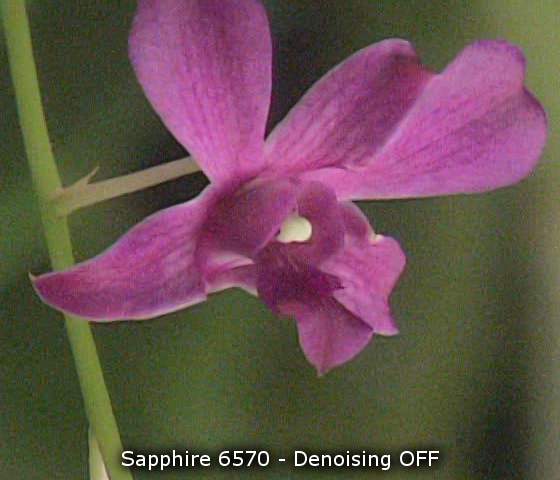 The intent of the benchmark is to first disable all post processing and check how fast the decoder can pump out decoded frames. In the typical scenario, we expect post processing to take more time than the decoding. Identifying the stage which decides the throughput of the decoded frames can give us an idea of whether we can put in more post processing steps. This is similar to a pipeline whose operating frequency is decided by the slowest stage. We then enable post processing steps one by one and see how the throughput is affected.
DXVAChecker enables us to measure the performance of the DXVA decoders. We use a standard set of 1080p / 1080i H264 / MPEG-2 and VC-1 clips. We also have 1080p DIVX / XVID and MS-MPEG4 clips. Cyberlink PowerDVD 11, Arcsoft Total Media Theater 5 and MPC-HC video decoders were registered under DirectShow. DXVA Checker was used to identify which codecs could take advantage of DXVA2 and capable of rendering under EVR for the sample clips. An interesting aspect to note was that none of the codecs could process 1080i VC-1 or the MPEG-4 clips with DXVA2.

Note that the results in the next section list all the cards being tested. However, the 6450s and GT 520 shouldn't really be considered with seriousness because of the issues pointed out in the previous sections.