Gaming Performance
As I mentioned in the HP EliteBook 8460p review, 3DMark isn't often a good indicator of how well graphics hardware will perform compared to actual gaming. AMD has years of experience producing gaming hardware and drivers while the Intel HD 3000 is still relatively young, and hopefully that difference will bear itself out in our gaming tests. We've highlighted the K53E with its slightly slower i5-2520M CPU and HD 3000 graphics as a point of reference.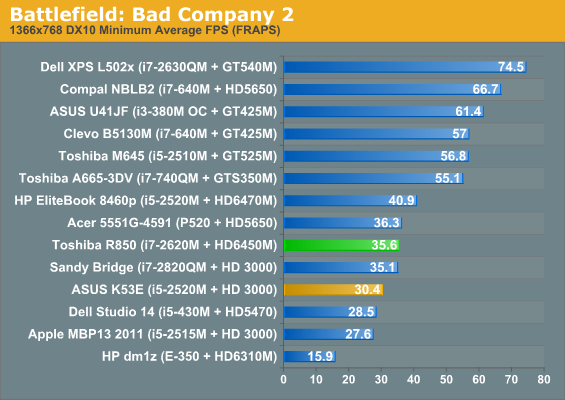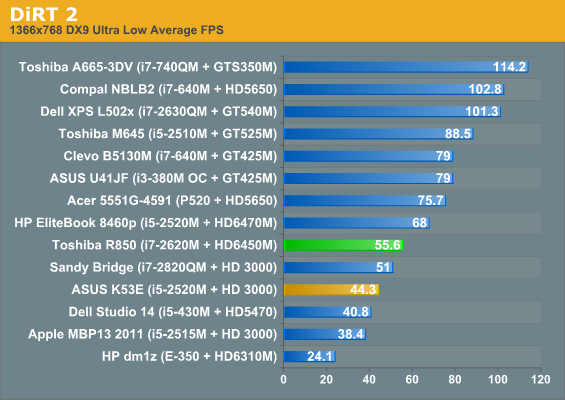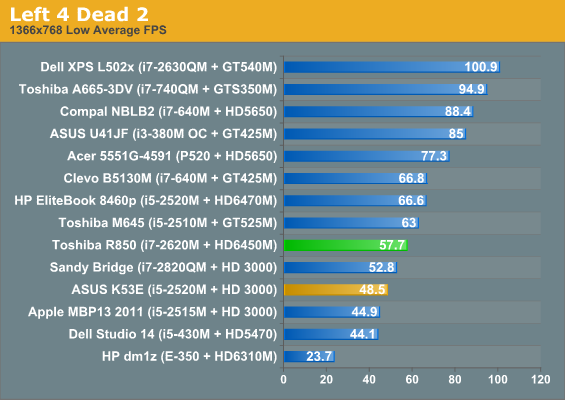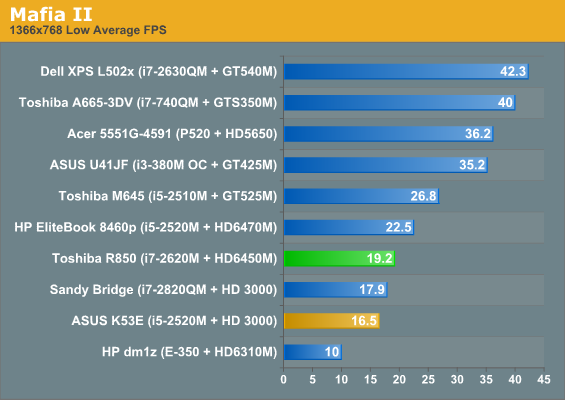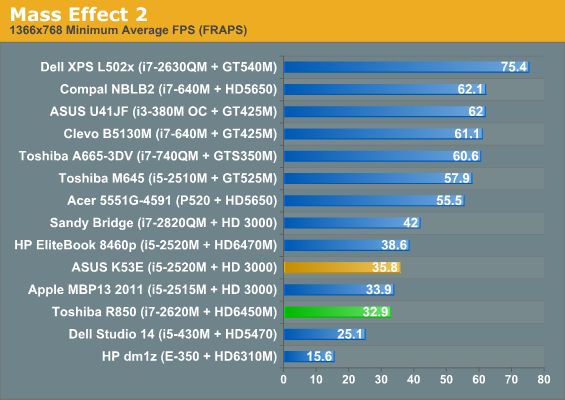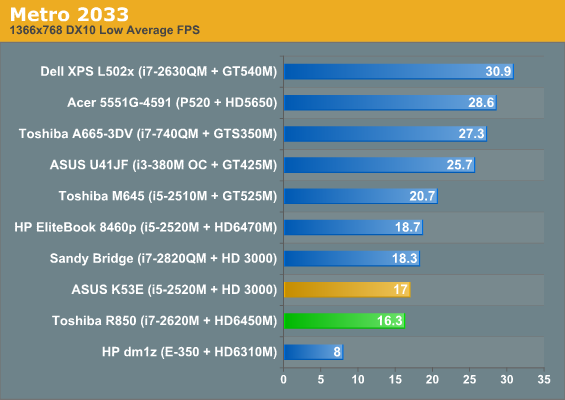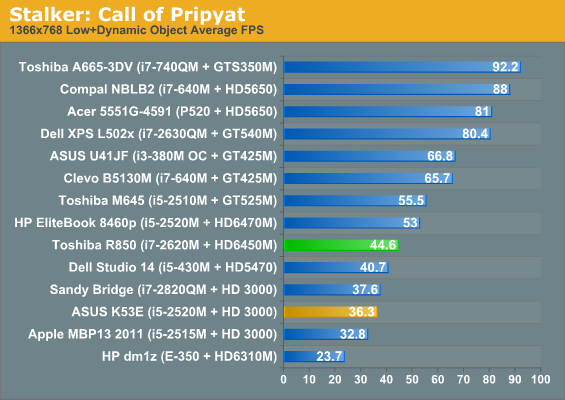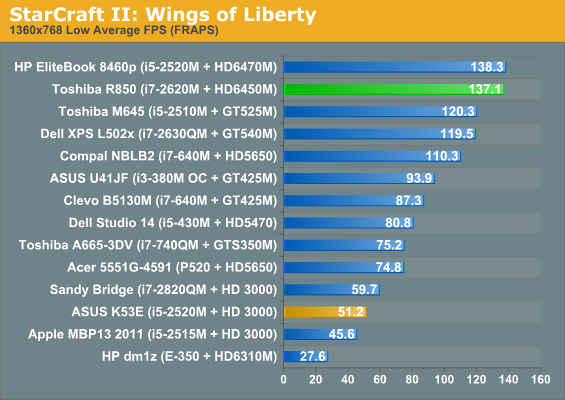 Unfortunately, in our "low" preset testing it seems like the AMD Radeon HD 6450M in the Tecra R850 has a hard time distancing itself from the Intel HD 3000 graphics. It's important to note here that Toshiba's rationale for including the 6450M was the triple-monitor EyeFinity support that comes with it (hence the included DisplayPort), but we do have to wonder how relevant that will wind up being for many users. StarCraft II is the sole title where the 6450M has a commanding lead over the HD 3000, while Intel ekes out small leads in Metro 2033 and Mass Effect 2.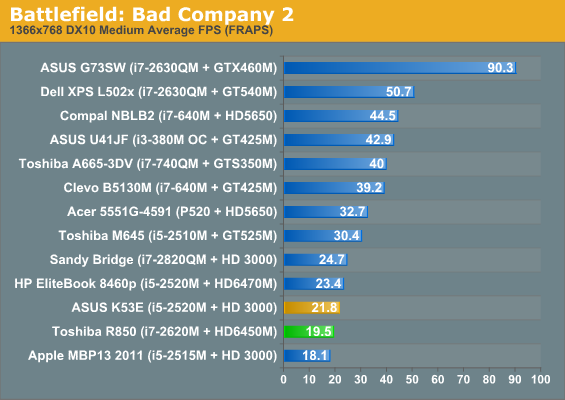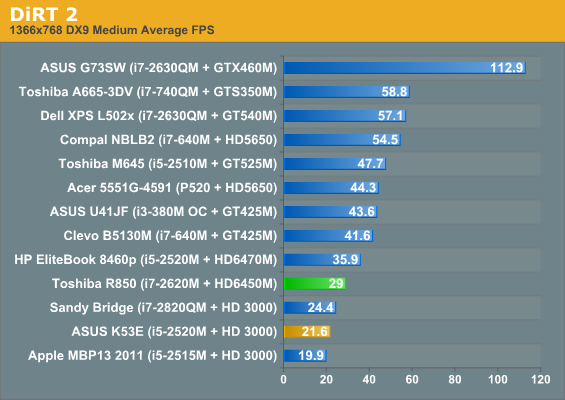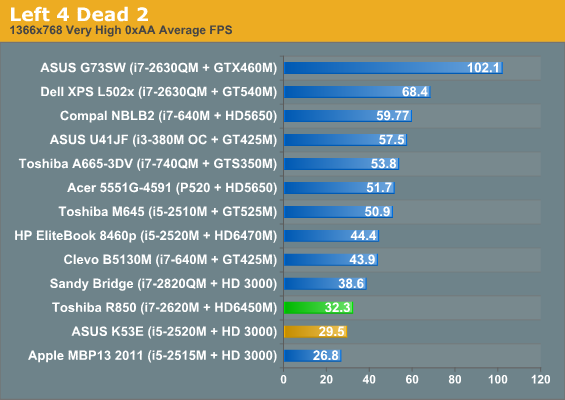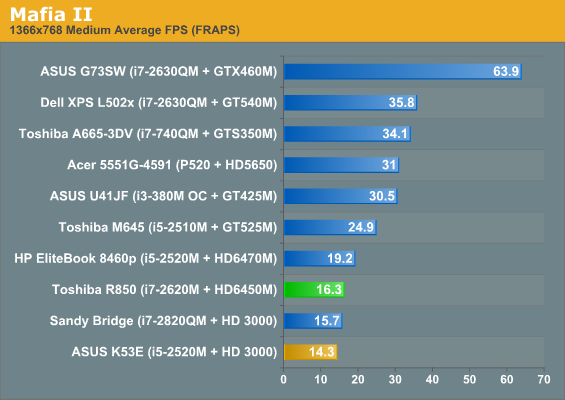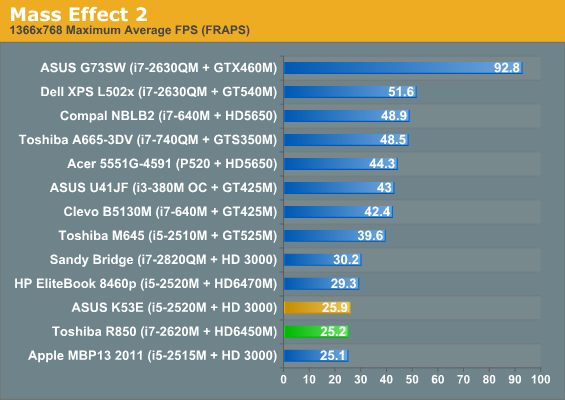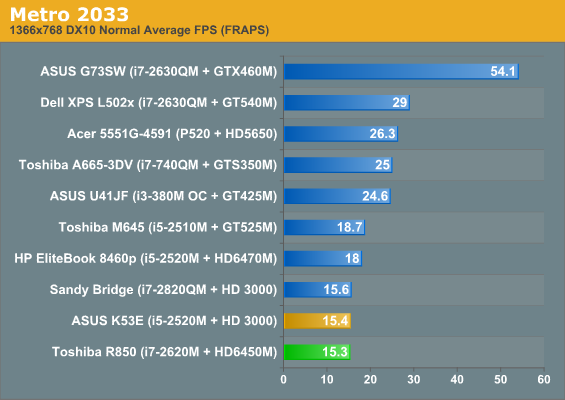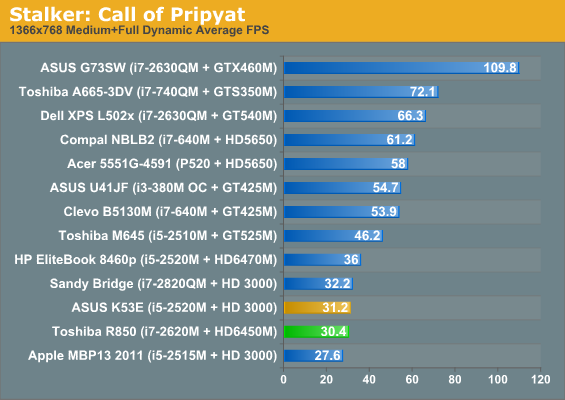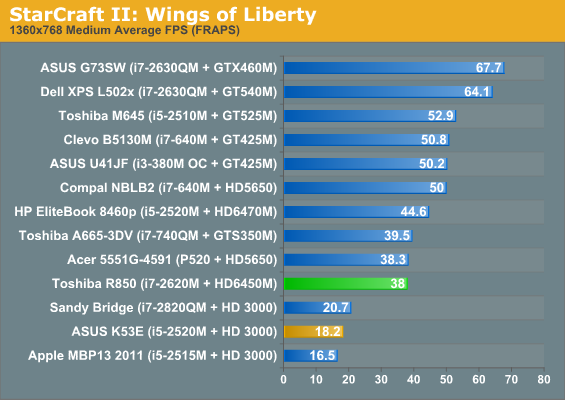 Instead of being vindicated by bumping up to our "medium" preset, the Radeon HD 6450M is ultimately damned by the increase in demands. This is a low-power, low-performance part, and we have to wonder how many users might have been better served by the Intel HD 3000 graphics hardware. The discrete AMD GPU simply isn't enough of a performance increase to really come out as meaningful (other than in SC2). How many will want to run three displays off of a notebook, and will the 6450M be fast enough to handle such a workload? Either way, something like the 6630M would have been a far more interesting dGPU.