Application and Futuremark Performance
I'm anxious to see how well Intel's fastest dual-core mobile Sandy Bridge performs, but the scales aren't quite as unfair this time as they were between Arrandale and Clarksfield: Sandy Bridge is a more efficient architecture, and the mobile quad-core chips scale impressively.
As Jarred has mentioned before, we've updated our benchmarking suite somewhat. PCMark05, 3DMark03, and 3DMark05 are no more. In their stead we've added PCMark 7, 3DMark 11, and Cinebench R11.5.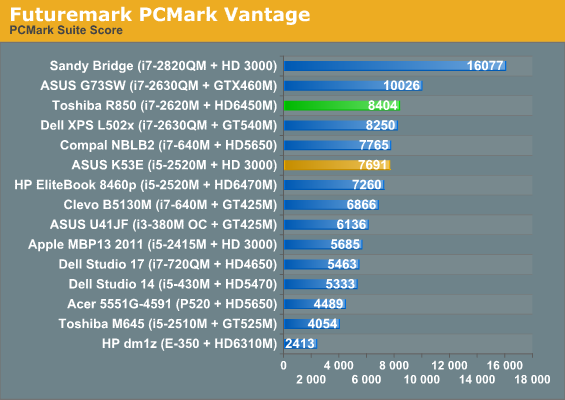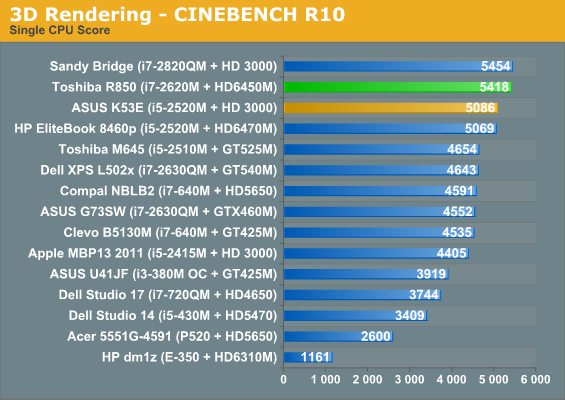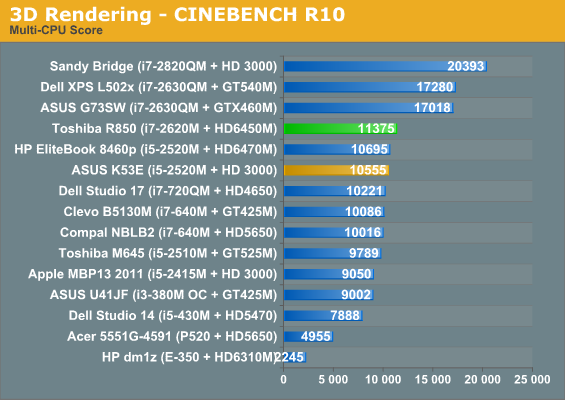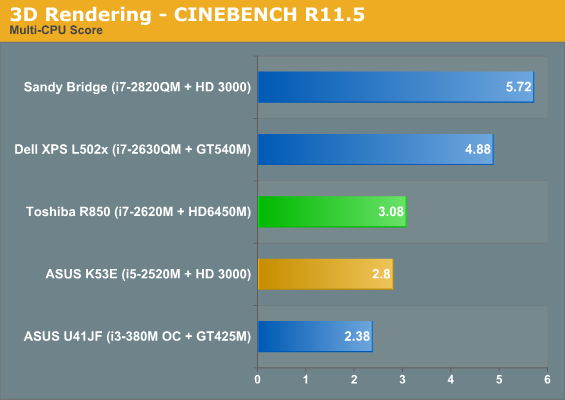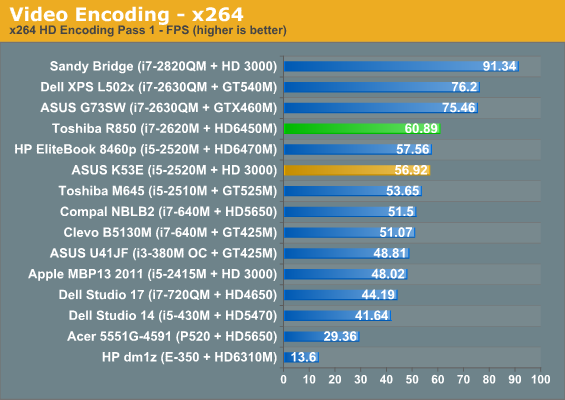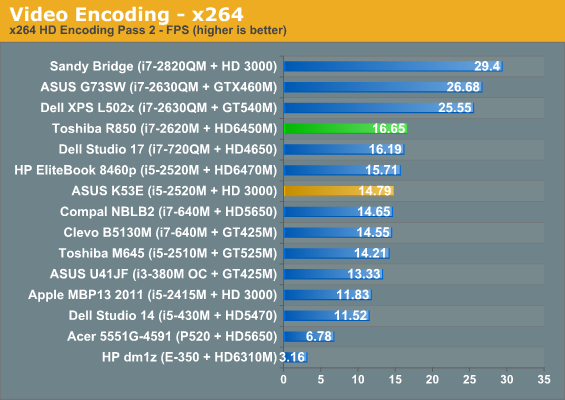 Since we don't really have any comparison points in PCMark 7 just yet, there's no sense in posting a graph with just one or two values, but the Tecra R850's score there was 1472 for reference.
As for everything else, the i7-2620M is clearly at the top of the dual-core heap, but while last generation's i7-620M and i7-720QM were able to tangle, the budget-minded i7-2630QM is generally a healthy upgrade from the 2620M--the exception being single-threaded workloads where the higher single-core puts it 17% ahead of the closest 2630QM. There are just some things a quad-core can do that a dual-core can't, and with Turbo Boost the advantages of dual-core are largely negated. Still, the Tecra R850 ranks very high on most of our charts.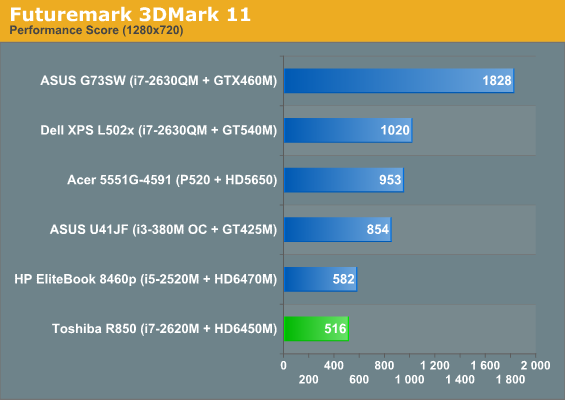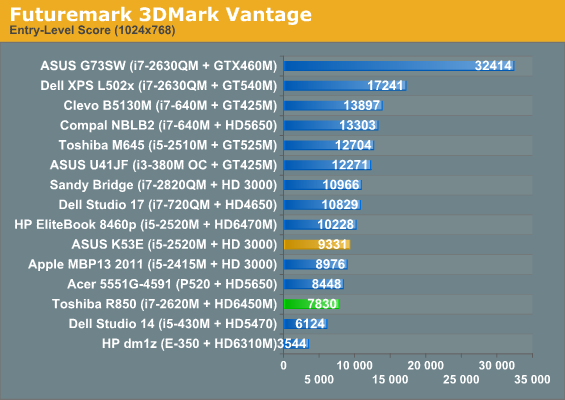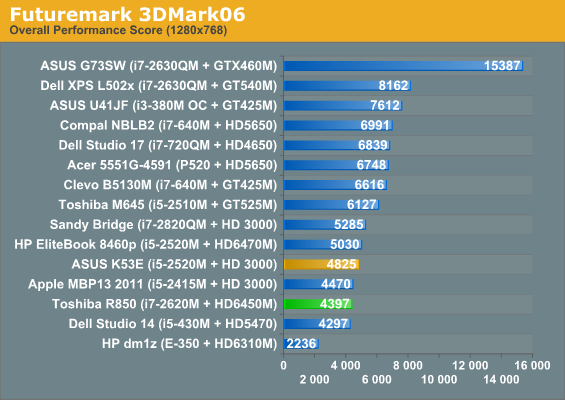 Unfortunately the Radeon HD 6450M seems to have a hard time hanging with Intel's HD 3000 integrated graphics in 3DMark, and worse, it takes a substantial performance hit from the 6470M in HP's EliteBook 8460p. Neither of these solutions are ideal, but the 150MHz deficit on the core clock going down to the 6450M hurts, and it's likely that the 200MHz deficit on the memory hurts even more so considering the 64-bit memory bus. It's worth noting that Intel still lacks support for DX11, so we can't generate a 3DMark11 score, but we'll see if 3DMark correlates with actual gaming potential next.