Performance vs. Transfer Size
All of our Iometer sequential tests happen at a queue depth of 1, which is indicative of a light desktop workload. It isn't too far fetched to see much higher queue depths on the desktop. The performance of these SSDs also greatly varies based on the size of the transfer. For this next test we turn to ATTO and run a sequential write over a 2GB span of LBAs at a queue depth of 4 and varying the size of the transfers.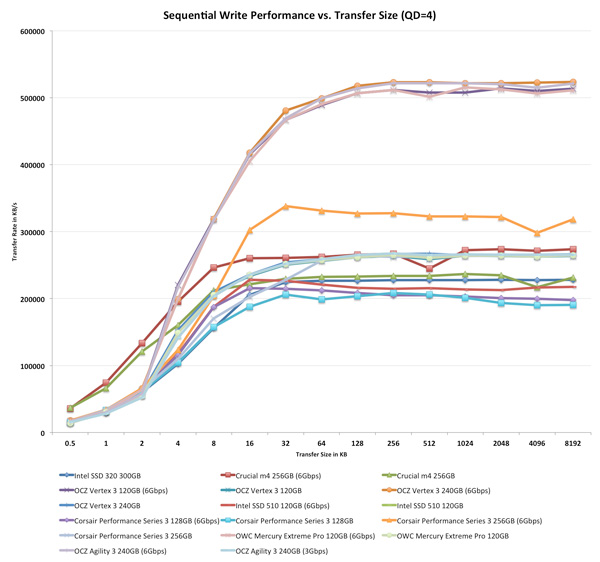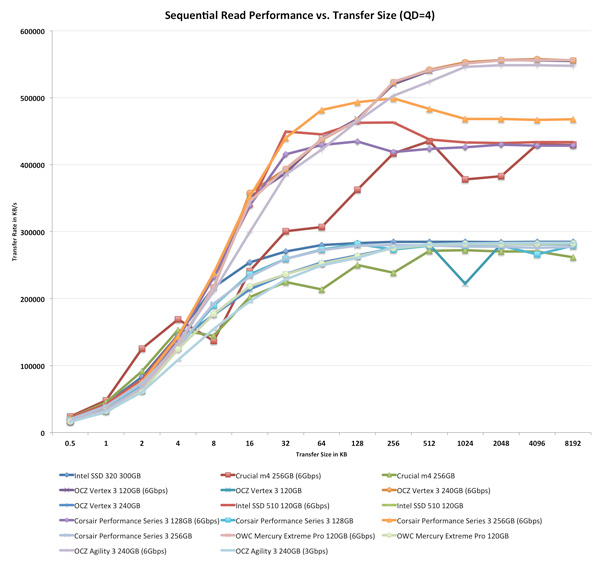 Highly compressible data flies through the Agility 3. With most of the data never touching NAND itself, the asynchronous nature of the Agility 3's array doesn't limit the drive at all - it performs like a Vertex 3.