Final Words
OCZ's Agility 3 is a mixed bag of performance. For typical desktop workloads and light usage, the Agility 3 looks a lot like a Vertex 3. It's only when you start mixing in data that's not easily compressed/deduped that the Agility misbehaves. As a general boot/application drive I'm pretty confident in the Agility 3's abilities, however those of you who work with (more than just play back) a lot of photos, video, music and file archives will want to spend the extra on the Vertex 3.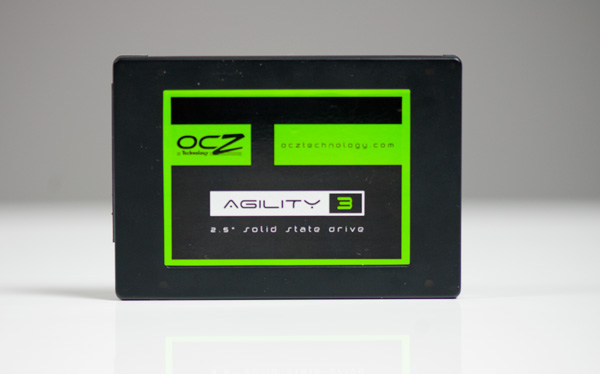 The Agility 3's viability in the market really boils down to its street pricing. The Vertex 3 is selling for considerably more than its original MSRP, assuming the Agility 3 does the same then I'm not sure I see a ton of value in the drive. However if the Agility 3 can keep to its MSRP, it may be a good alternative for those users interested in the Vertex 3 but put off by its price premium vs. the Vertex 2. Theoretically the Agility line should be able to hit Vertex 2 pricing (assuming the SF-2200 isn't much more expensive than the SF-1200) given that both drives use asynchronous NAND.
Drives just started shipping so unfortunately it's too early to tell how the Agility 3 will price in the market. If history is any indication the Agility 3 and Vertex 3 will be moving targets with the best buy depending on NAND pricing at any given point. Hopefully you understand the performance tradeoffs enough to know when to pull the trigger on the Agility 3 and when the Vertex 3 is a better deal. In short, if the prices are close go Vertex 3, otherwise the Agility 3 should be fine for most light/typical desktop usage.
I have to add that choosing a SF-2200 drive isn't particularly easy. Different configurations result in different performance levels even down to the number of chip enables per NAND device (not just the number of die). Now adding asynchronous NAND back into the mix definitely makes this harder.