The Display
Apple offers two display options with the iMac: a 1920 x 1080 21.5-inch panel and a 2560 x 1440 27-inch panel. I tested the latter for this review.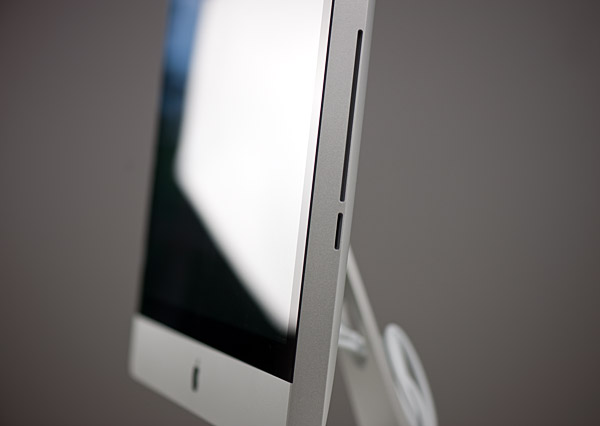 Right away I noticed a huge difference in the default settings for the 27-inch iMac vs. my 27-inch Cinema Display. The new iMac has a lower white point, I measured 6102K uncalibrated vs. 7133K on the 27-inch Cinema Display. Here's a quick pic showing you the difference side-by-side: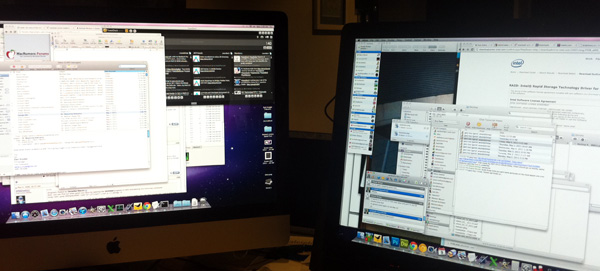 27-inch iMac (left) vs. 27-inch Cinema Display (right)
Obviously that's just a calibration issue, but it shows a little more foresight on Apple's part with the 27-inch iMac. Viewing angles seem the same between the two as well. There is a noticeable change in how Apple maps brightness levels to the software OSD on the iMac vs. the Cinema Display however. The iMac's controls are far more linear: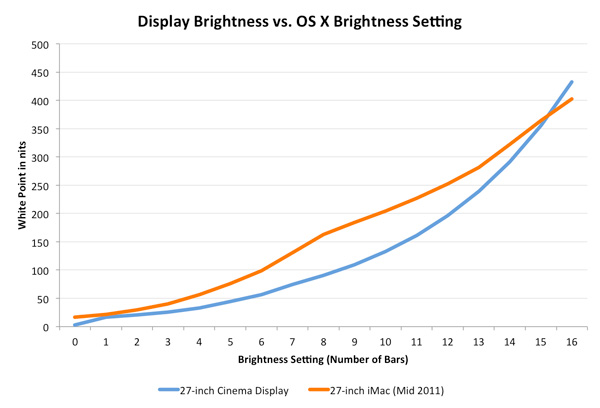 I'm not sure if Apple has made similar changes in currently shipping versions of the 27-inch Cinema Display but it makes a whole lot more sense now. Linear controls for non-linear curves are silly.
The change in default white point alone should be an indication that Apple is experimenting with panels or panel vendors, the rest of the data seems to back this up as well. Maximum brightness is down a bit and but so are black levels, which means overall contrast ratio remains unchanged.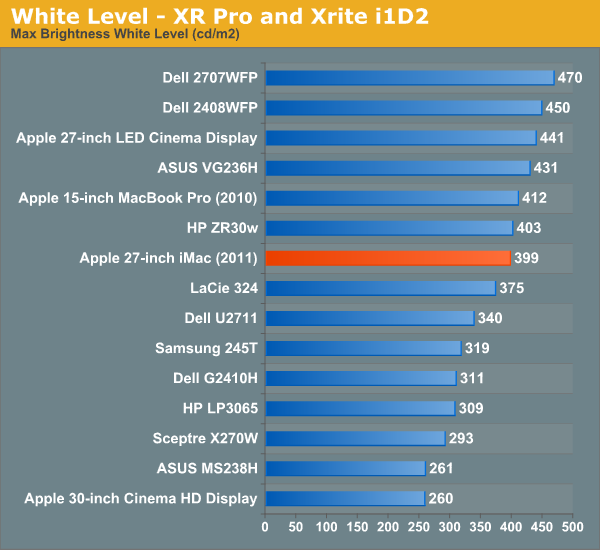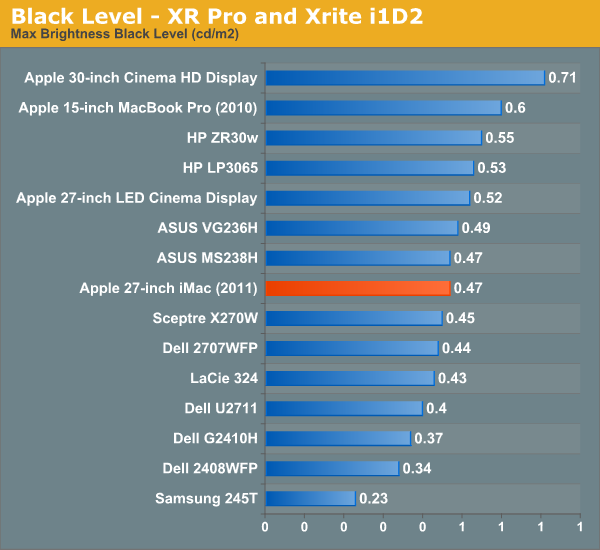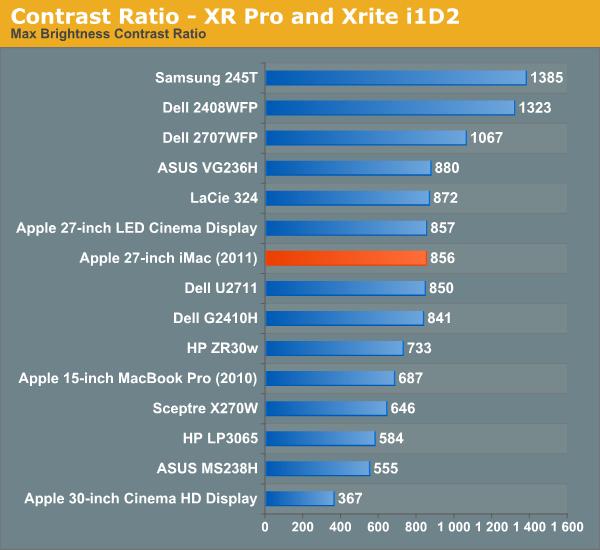 The new panel seems less uniform than the old one but it's not something that's noticeable in regular use, only if you actually measure the white/black levels on the panel.
Where the 2011 iMac does a lot better than my Cinema Display is in its color reproduction. The overall delta-E of the new panel is measurably lower than what was used in the first run of 27-inch Cinema Displays (and presumably last year's iMac):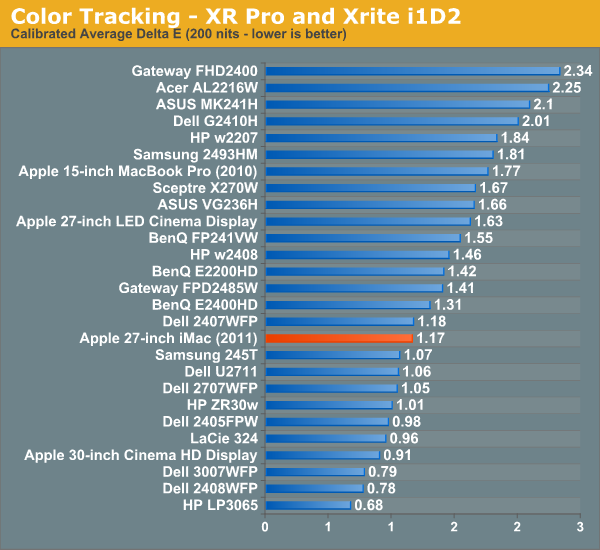 I will say that despite what you see here numerically, you'd be hard pressed to tell a difference between the two panels as long as they're both calibrated.
Color gamut is a bit worse on the new panel vs. the old one from what I can tell. Both are WLED backlit which limits the spectrum of colors they can accurately reproduce.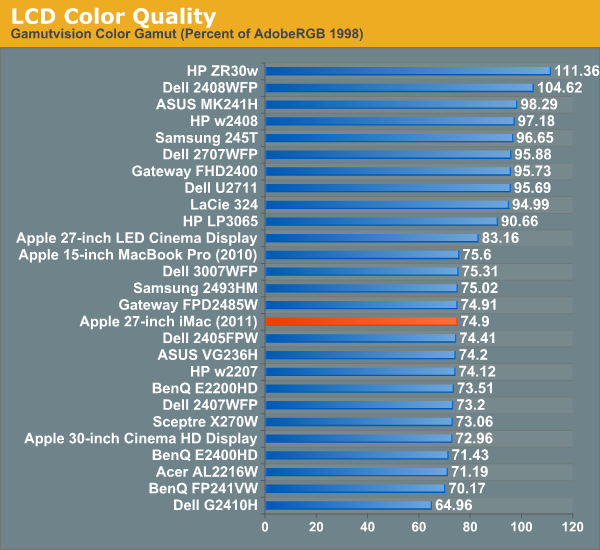 Overall I'm just as much a fan of the 27-inch iMac display as I was of the 27-inch Cinema Display. The iMac is obviously bulkier but overall desk footprint is similar and you get a Sandy Bridge system as a part of the deal.