Gaming Performance
The last time we had a pair of GeForce GTX 580s on hand running in SLI was from DigitalStorm, but with the advent of Sandy Bridge that setup found itself surprisingly CPU-limited in some cases. With an overclocked i7-2600K backing them up now, the Enix should have no trouble cleaning house. We'll start with our "high" preset, which tends to be the most CPU-limited when dealing with massively powerful boutique gaming machines.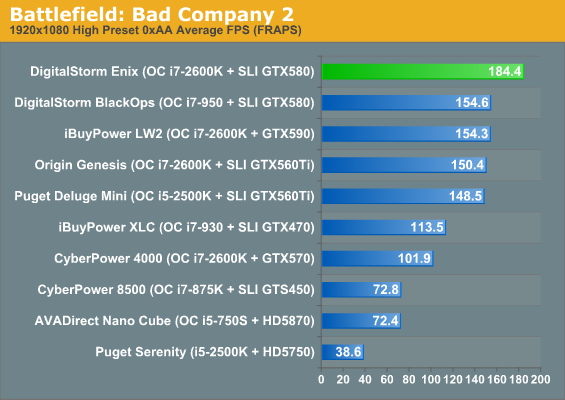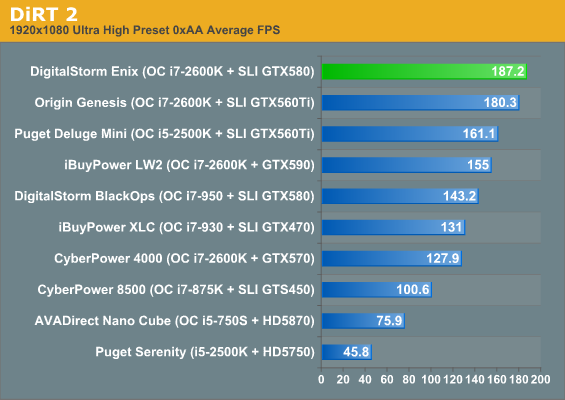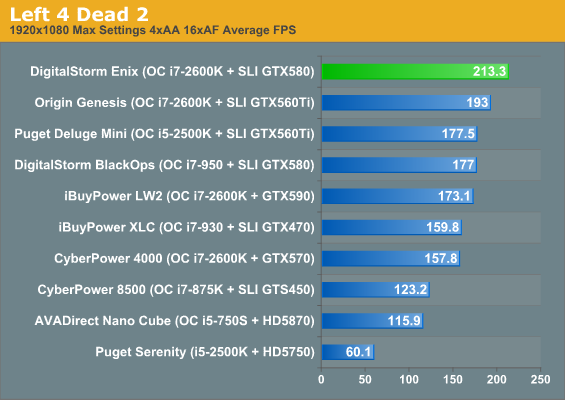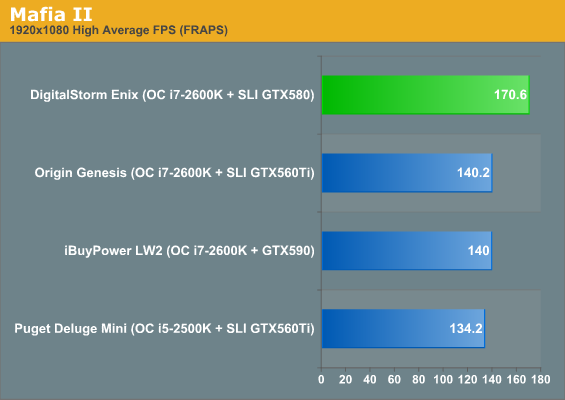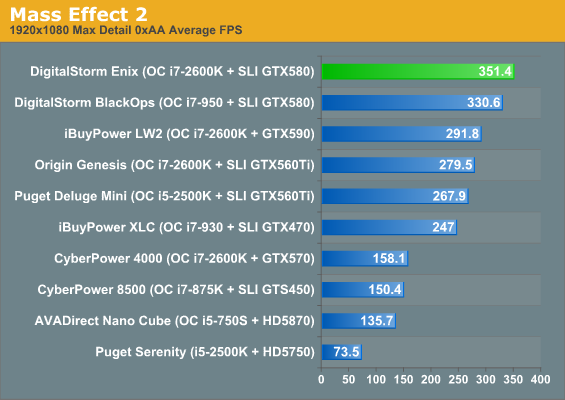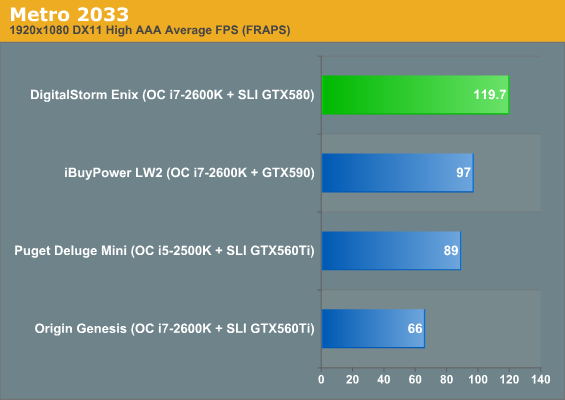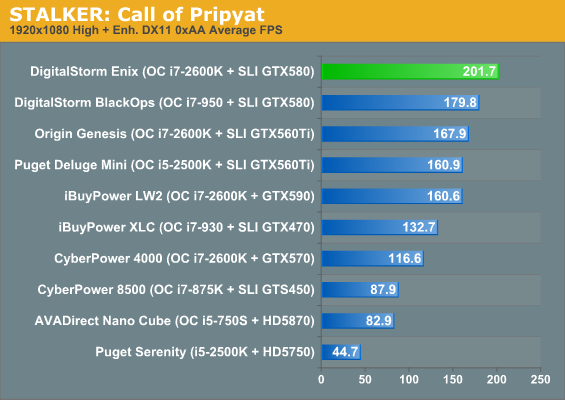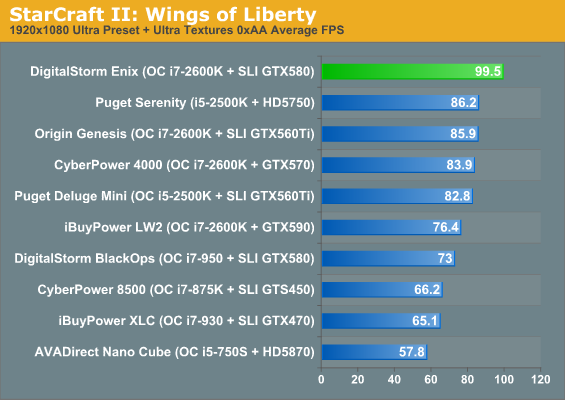 Expect this trend to continue. StarCraft II is the only game not to pull 100fps or better, and even that's within striking distance. A minor overclock on the graphics cards should be enough to push it over. Now see what happens when we add antialiasing to the equation with our "ultra" benchmark suite.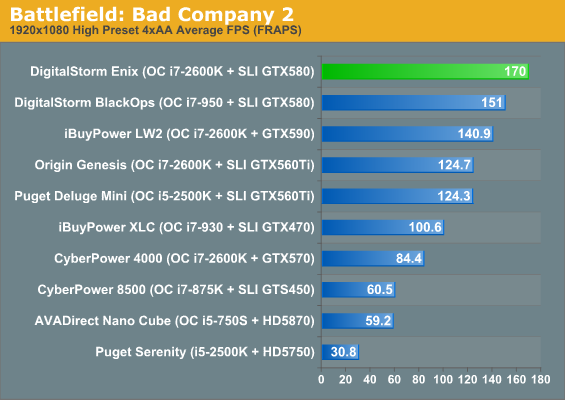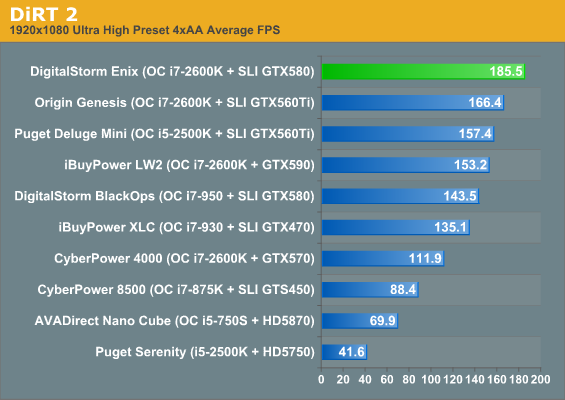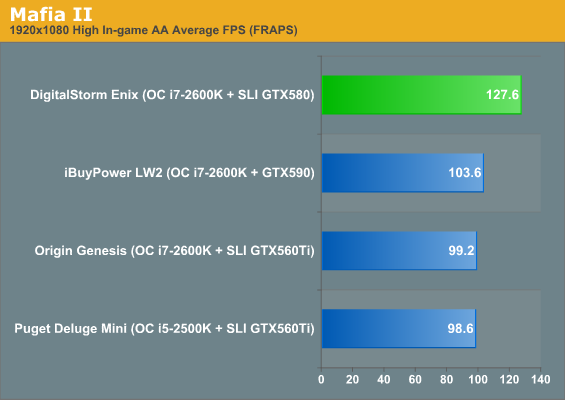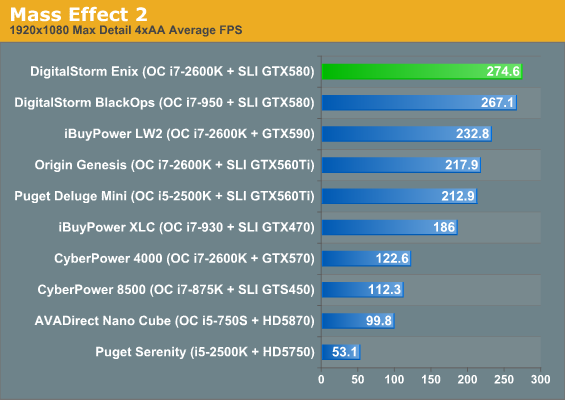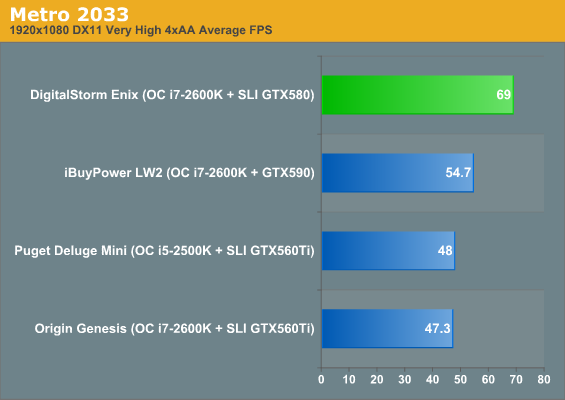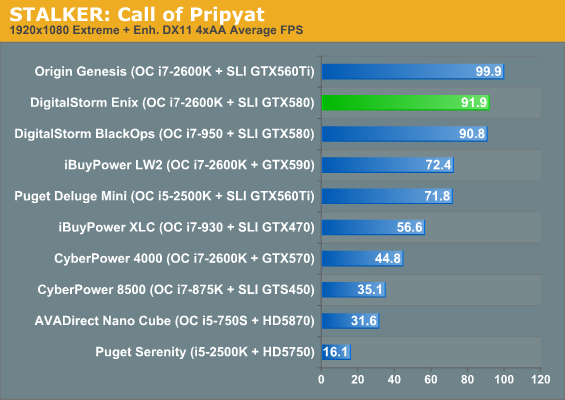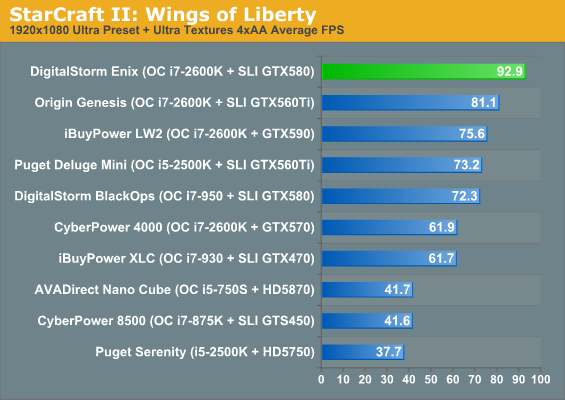 Inexplicably, Origin's Genesis with its much weaker graphics subsystem still manages to steal a win in STALKER, but those results were abnormal even when we recorded them. In all other cases, though, the Enix maintains a healthy lead over the other systems we tested.
Nobody buys $1,200 worth of video cards alone just to run them at 1920x1080, though. To put the proper amount of stress on this graphics subsystem, we've added benchmark results of the Enix running at 5760x1200. At this point it's worth mentioning that whatever quirks NVIDIA had with their Surround implementation seem to have been worked out with the 270 series drivers; we had no issues getting the Enix up and running in Surround.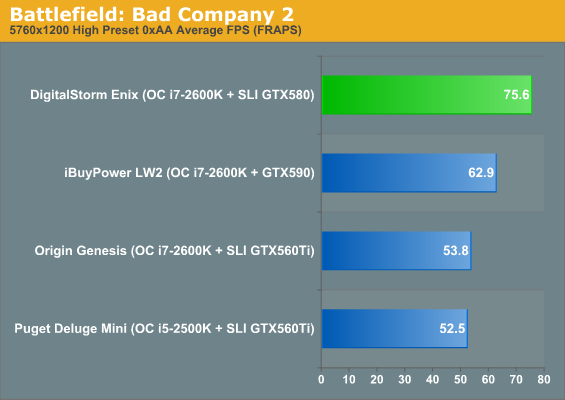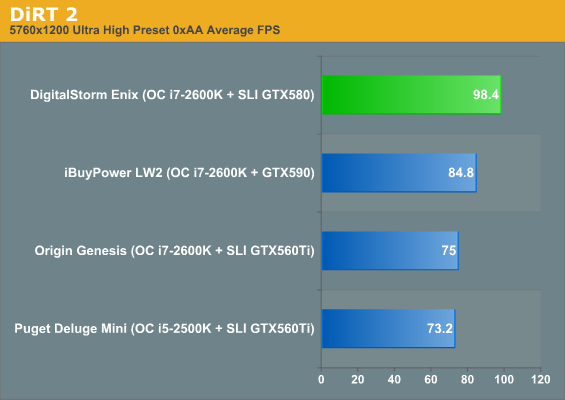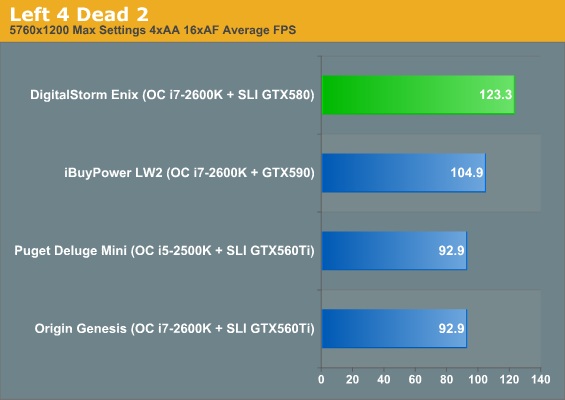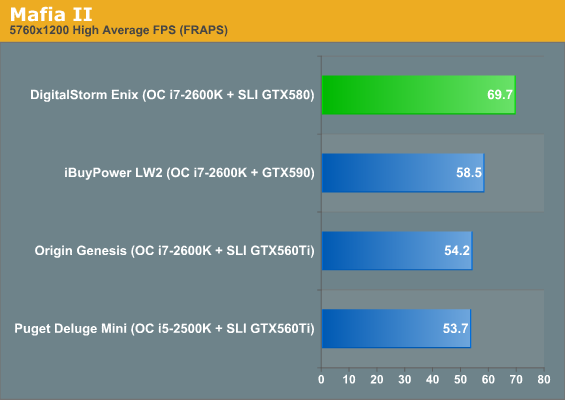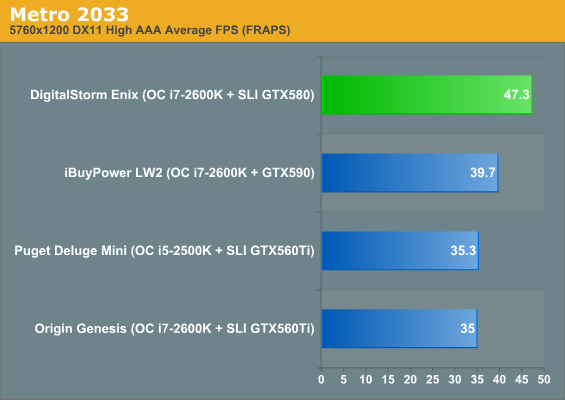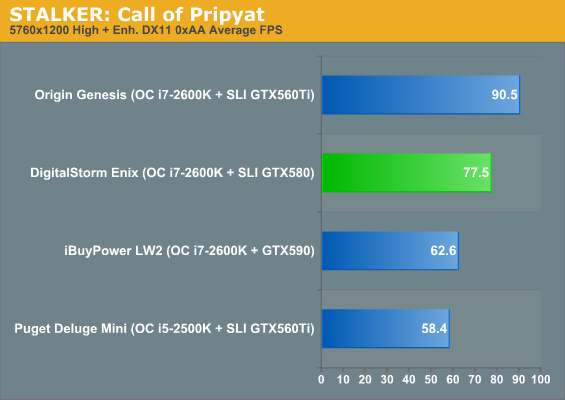 Discounting the again abnormal results of the Origin Genesis, the Enix pretty much reigns at the top of its game in each test, offering excellent performance even in the notoriously punishing Metro 2033. If you're interested in multi-monitor gaming, the Enix configured with SLI GTX 580's is definitely one way to get there. Naturally, the same hold for any other vendor using SLI 580 cards with an overclocked 2600K CPU, but we have to credit DigitalStorm for showing what is possible.