Noise and Thermal Testing, Stock
We'll start our testing with the processor and RAM set to stock speeds to see how well the IN-WIN BUC handles a thermal load more or less indicative of an average enthusiast's setup. Down the road, we'll add more cases to the charts, but so far the only cases we've tested with our new equipment are a micro-ATX case and this mid-tower.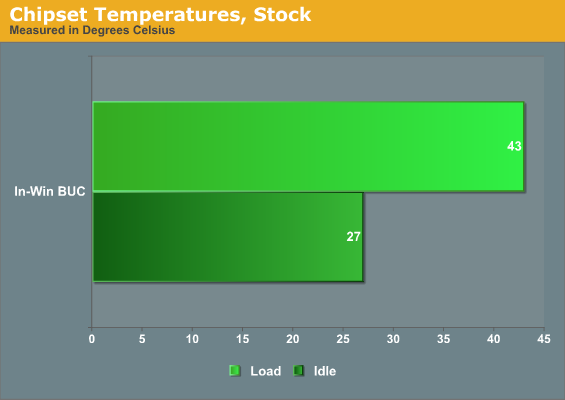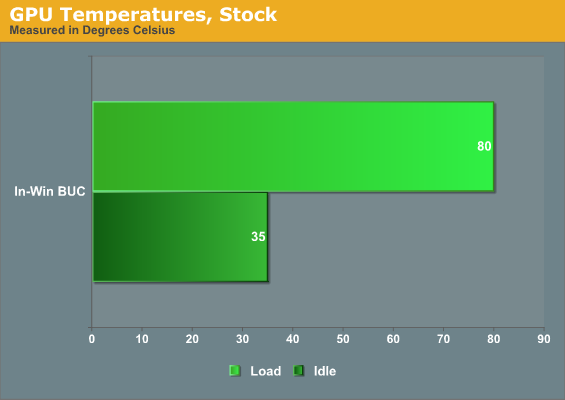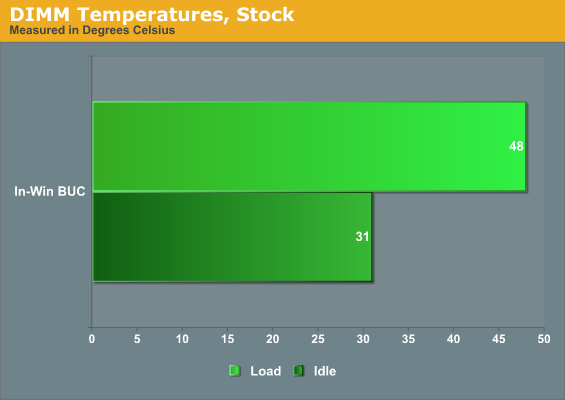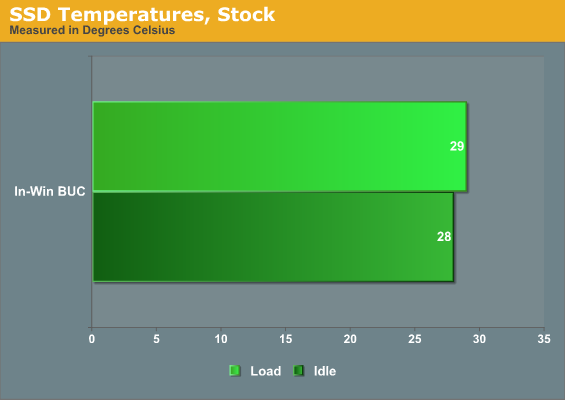 Thermals are very reasonable, with the i7-875K hovering below 60C and the GTX 580 being fed plenty of fresh air from the intake fan we mounted on the side panel. 80C under load is really quite good for the 580. The SSD and by extension the hard drive also run nice and frosty thanks to both ventilation above the bays and the front intake fan.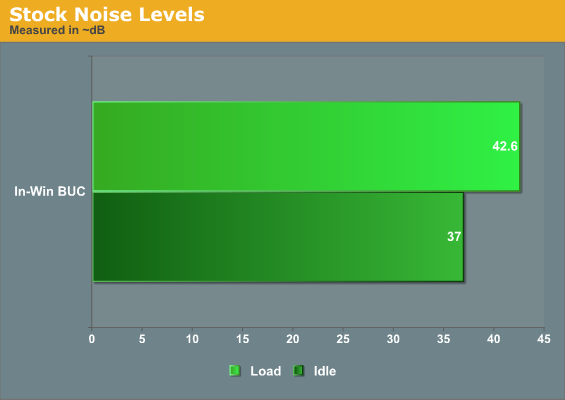 With proper fan control in place, the BUC also remains remarkably quiet. The 37dB idle noise level is actually very comfortable, with a low whooshing character to it that remains inobtrusive. Under load things get a little bit noisier but still reasonable.