Last October after months of waiting, Apple finally refreshed their MacBook Air lineup, which we reviewed shortly after launch. The update introduced a new 11.6" form factor along with a minor redesign, faster graphics, and bigger SSDs—all with cheaper prices as an added bonus. The new SSDs were fairly interesting, since Apple didn't use normal 2.5" or 1.8" SSDs but instead introduced a whole new form factor with mSATA SSDs (also known as blade SSDs).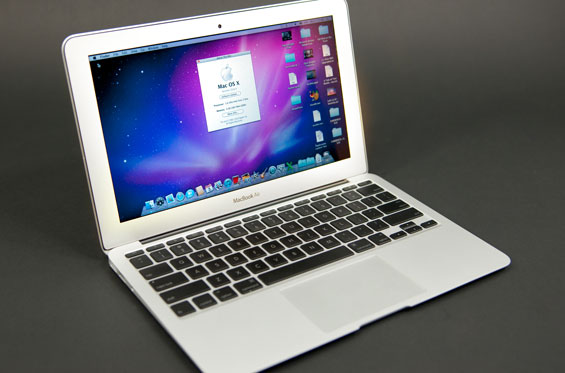 In iFixit's teardown, it was confirmed that the MacBook Airs use Toshiba's Blade X-gale SSDs. A bit over month ago, however, it was discovered that there appear to be two different revisions of SSDs circulating in MacBook Airs. The first one is obviously the Toshiba, but later user reports show that there is a second, totally different SSD. This SSD carries a model name of SM128C while the Toshiba is TS128C. The SM in the model name hints towards Samsung as the manufacturer, and Apple has used Samsung SSDs before.
MacBook Air SSD Comparison
AJA System Test: iSebas/DiskWhackTest
Model
Read MB/s
Write MB/s
TS128C
209.8
175.6
SM128C
261.1
209.6
The interesting aspect is that the SM128C models provide quite a nice performance bump in at least one performance metric. Benchmarks posted by users show that the SM128C manages up to 260MB/s read and 210MB/s write speeds. In our tests (and corroborating what users have reported), the TS128C only offers speeds of up to 210MB/s read and 185MB/s write. The SM128C also supports Native Command Queuing (NCQ) while the TS128C does not. The performance figures match the figures of Samsung 470 Series pretty well, which Samsung quotes as providing up to 250MB/s read and 220MB/s write. The Samsung 470 Series uses Samsung's own controller with model number S3C29MAX01-Y340.
There is no absolute confirmation yet that Samsung manufactures the SM128C, but all indicators point that way. Regardless of manufacturer, the SM128C appears noticeably faster in sequential read/write performance. What we can't confirm is how the two models differ in more intense testing, specifically with regards to random read/write performance, TRIM support, etc. Ultimately it may not matter, as users will get whatever Apple decides to put in their laptops.