Software Analysis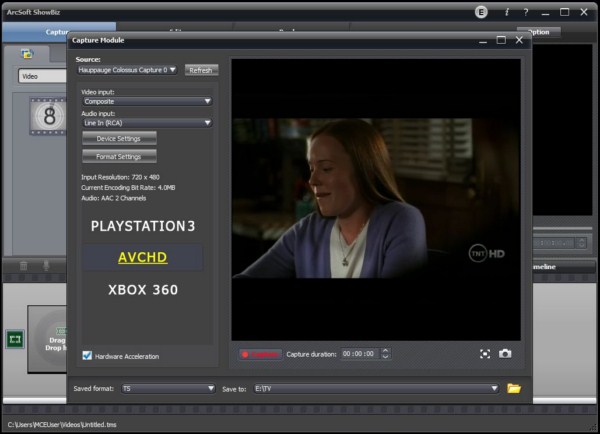 As mentioned earlier, an OEM version of Arcsoft's ShowBiz comes with the Colossus, providing a good way for capturing non-TV based content. Features such as automated Electronic Program Guide (EPG) based recording, conflict resolution, and tuner selection found on modern DVRs are not included in the product. It can capture in a variety of different formats depending on need including TS, M2TS and MP4. The device's HDMI and component + TOSLINK inputs are the most compelling, since they provide the most capability. Should other inputs be required, the table below summarizes the supported audio/video input mappings. There's not much to say, but more flexibility when matching the optical input to analog inputs would be ideal. UPDATE: Hauppauge heard our feedback and updated the device to allow for much greater flexibility in an updated driver (29111). With the updated driver, any audio/video input (with the exception of HDMI audio) can be mapped with any other input.
Input Matrix
HDMI
TOSLINK (S/PDIF)
Analog Line In
Auxiliary Line In
HDMI
X
X**
X**
X**
Component (YPbPr)
X
X
X**
Composite (blue input)
X**
X
X**
Auxiliary Composite*
X**
X**
X
Auxiliary S-Video*
X**
X**
X
* - Requires additional daughter card (not included)
** -
29111+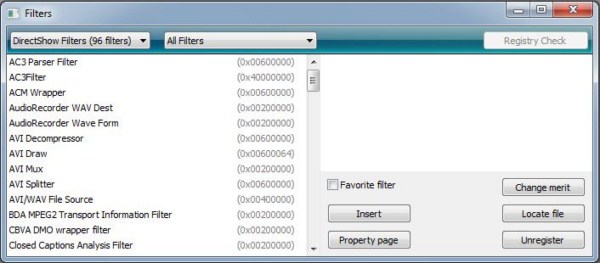 For those planning to use the Colossus on Windows XP or Vista outside of ShowBiz, it is important to note that globally registered DirectShow filters are not provided. This is a change for the version of Total Media Theatre bundled with the original HD PVR. Windows 7 includes support for H.264/AVC (and AAC, if encoding PCM audio with the device), so this is not an issue on that platform. It might be possible to use the "checkactivate hack" to work around this issue and provide support in third-party applications, but I did not test it.
For what it does, ShowBiz provides a good solution for encoding audio and video with the Colossus. Unfortunately, it does not enable the more interesting use case (i.e. recording HD cable/satellite content at native resolution) with a reasonable degree of usability, nor does it provide the codecs necessary to consume the content produced by the device in a friendlier environment. As such, I question the value of the software for those who will use the Colossus with other software, and again would like to see Hauppauge offer a barebones version of the card without ShowBiz.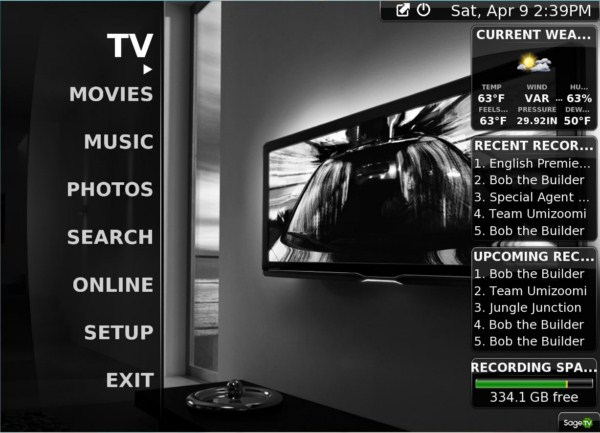 Currently, SageTV (shown above with Sage Diamond Theme) is the only HTPC DVR product with native Colossus support. It is possible to use the device in Windows Media Center via a third party product, and native driver support is supposed to be coming soon. Since neither is official yet, and they should be functionally equivalent (more on this later) to the capture capability provided, we will use SageTV as a proxy for the "recording TV" scenario.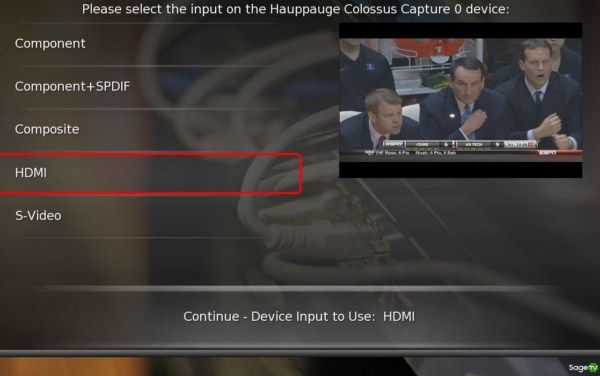 The input matrix is a limitation of the device, so it is consistent across capture applications with a simplified set of the same options observed in ShowBiz also presented by SageTV. Like the original HD PVR, the Colossus preserves the native format of encoded audio (i.e. Dolby Digital is stored as Dolby Digital), but currently encodes uncompressed audio (PCM) as AAC with video content encoded to AVC (H.264) in the native resolution and frame rate. We tested both HDMI and Component + SPDIF as they provide the most flexibility for capturing 480i (720x480@29.97 FPS), 720p (1280x720@59.94 FPS), and 1080i (1920x1080@29.97 FPS) video with analog, Dolby Pro Logic (two channels), or Dolby Digital (5.1 channels) audio.