Crysis: Warhead
Kicking things off as always is Crysis: Warhead, still one of the toughest games in our benchmark suite. Even three years since the release of the original Crysis, "but can it run Crysis?" is still an important question, and for three years the answer was "no." Dual-GPU halo cards can now play it at Enthusiast settings at high resolutions, but for everything else max settings are still beyond the grasp of a single card.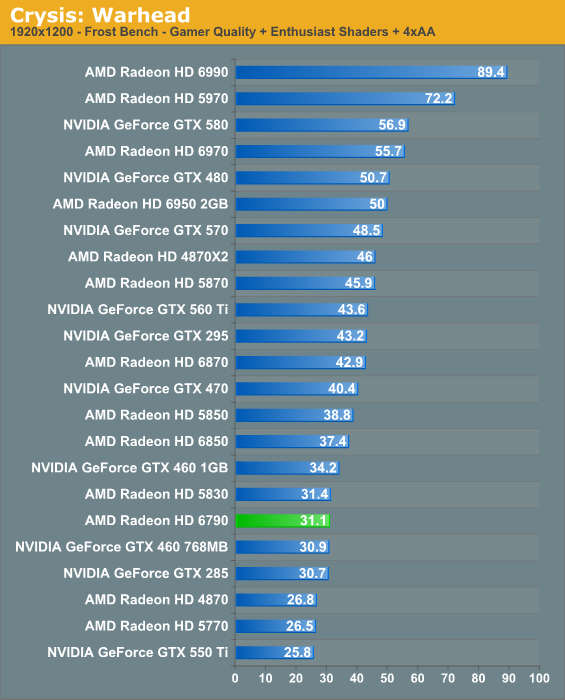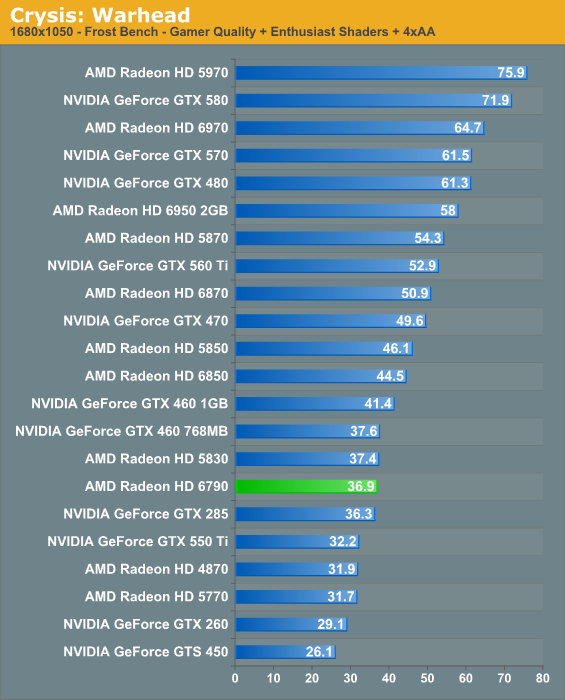 Unlike NVIDIA, AMD doesn't advertise their cards around specific resolutions, however from Crysis it's quickly apparent that the 6790 is better suited for 1680 than it is for 1920, particularly when anti-aliasing is involved.
Overall the 6790 is quite competitive with the 5830, the GTX 285, and the GTX 460 768MB here; 36.9fps at 1680 isn't great, but it's going to be playable. The problem for the 6790 is that the 6850 is 20% faster for around $10 more, and this is going to be a repeating scenario. If AMD dropped the price by $20 it would be a much better fit between the 6850 and 5770, and it would easily vanquish the GTX 550 Ti at that price.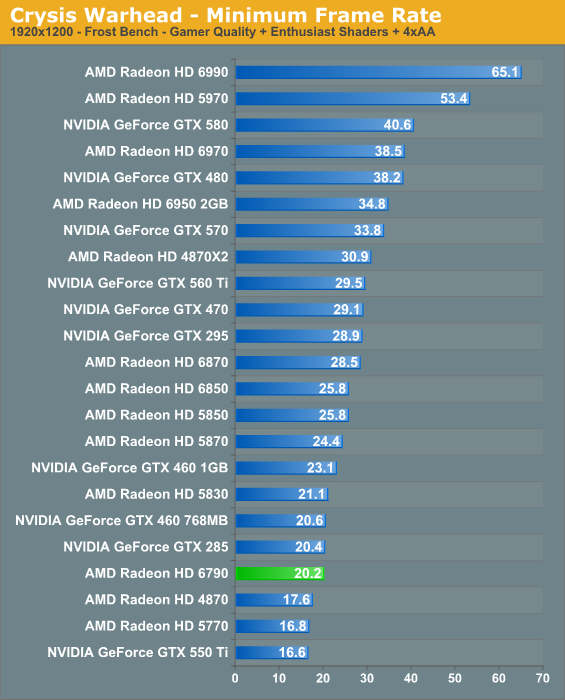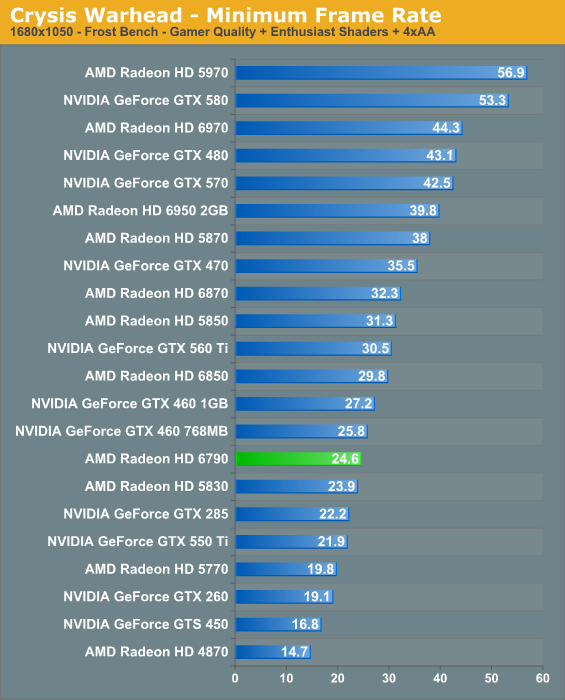 The story with minimum framerates is much the same as it is with the averages. The 6790 actually manages to edge out the 5830 here, but the 6850 is still 20% ahead.