Internal Components and Topology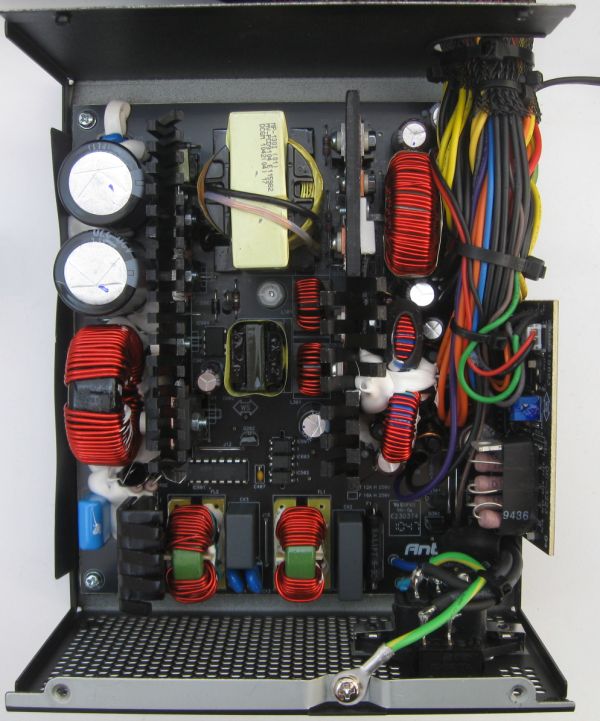 Crack open the casing and we see why the housing is 18cm long. While the two main heatsinks are very thin, Antec has more than enough room to cool every single component on the very large PCB. As mentioned in the introduction, Antec uses Japanese capacitors. There are two Rubycon USG caps for PFC and some Nippon Chemi-Con caps for the secondary side. Even +5VSB has a Rubycon capacitor for filtering.
Moreover we can see many components behind the entrance, except there's no MOV to provide passive over voltage protection. Most coils are fixed by glue—a common method which is effective if you don't use too much, as that would be bad for cooling. For switching and rectifying, we can see many Infineon transistors and other known brands. Overall the build quality is as good as expected.