General Performance – Overclocked Arrandale vs. Sandy Bridge
We're dealing with a lot of similarly specced laptops in the benchmarks, with a lot of Arrandale + GT 420M/425M choices. For this review, we'll focus on the two Sandy Bridge laptops we've tested, one with quad-core i7-2820QM and the other with a dual-core i5-2415M. The dual-core is a new MacBook Pro, and I can confirm that at least the dual-core i5-2520M laptop I'm testing right now is faster in nearly every benchmark, sometimes by a significant margin, so take the MBP13 numbers with a grain of salt. Then again, i5-2520M has more aggressive Turbo modes and a higher base clock than the 2415M.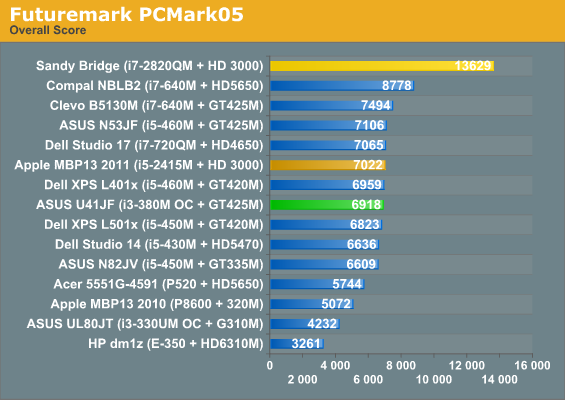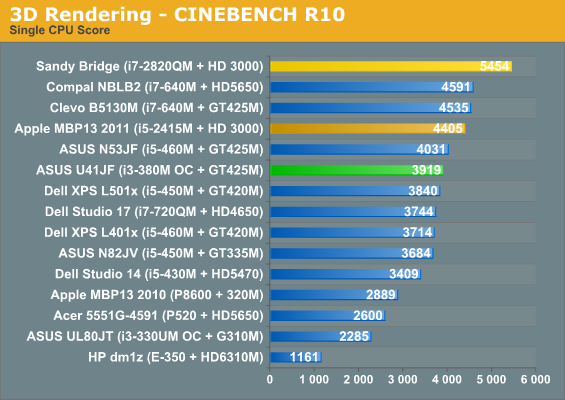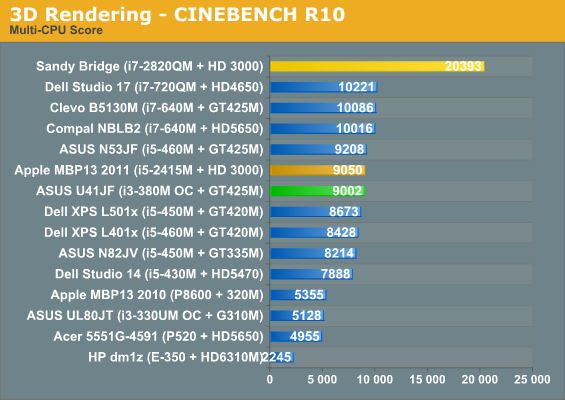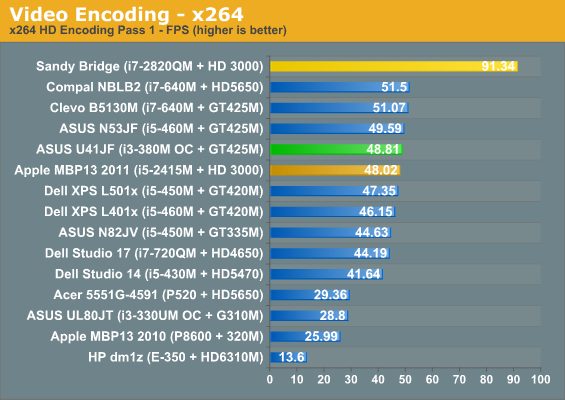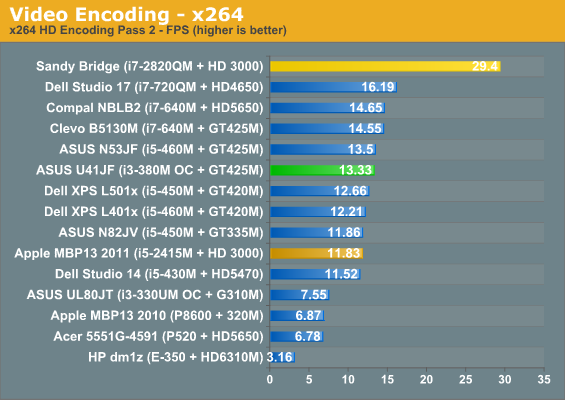 It would help if all of our laptops used the same hard drive (or SSD), because PCMark in particular is highly influenced by that component. As such, the i7-2820QM results in those two tests are largely meaningless since it's the only system in these charts with an SSD. The remaining tests are much more of a CPU benchmark, though, and here we see the overclocked i3-380M keeping pace with slightly faster Core i5 processors. The MBP13 looks particularly poor in the x264 test, so I'm not entirely sure what's going on there. Quad-core SNB naturally plays in a different league, often doubling the performance of dual-core Arrandale.
In practice, though, any of the Arrandale laptops is plenty fast for typical use. The one area where dual-core Sandy Bridge really eclipses Arrandale is when you can use Quick Sync to accelerate video transcoding; everything else, it might be 10-30% faster in theory, but in practice that only becomes apparent when you're running CPU intensive tasks. We'll be looking at this more in a future review, but for now let's just say that with a good SSD all of the systems (with the possible exception of the HP dm1z) will handle any task a home user might reasonably run.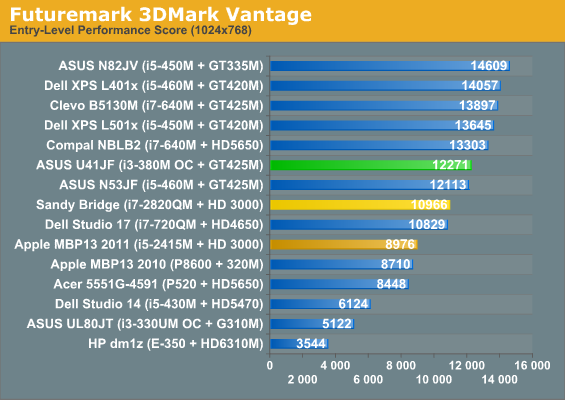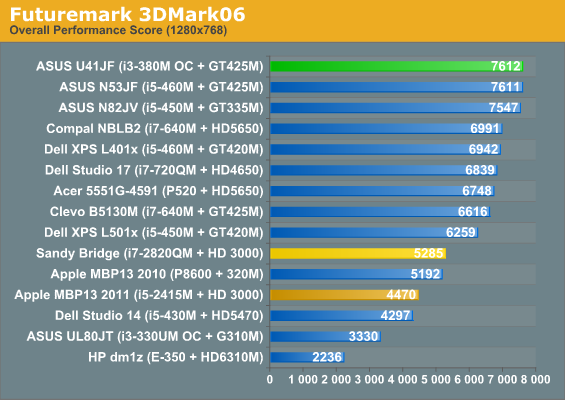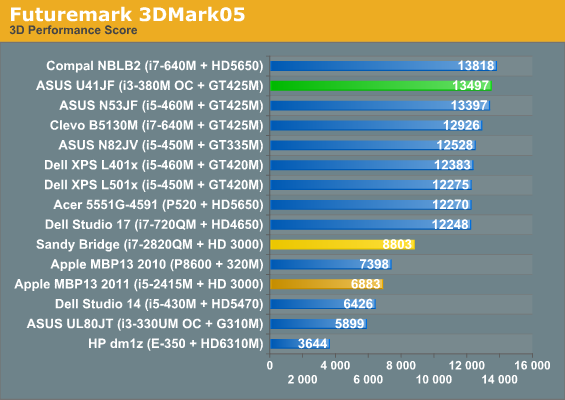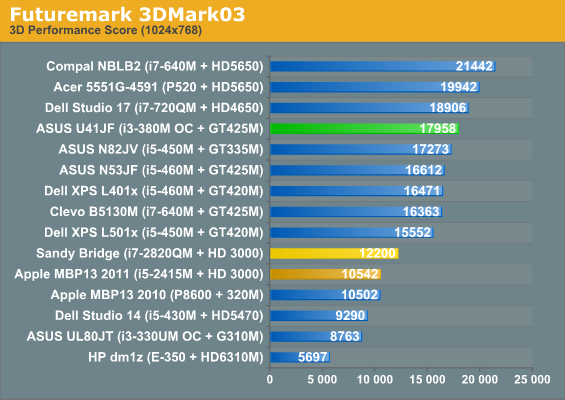 Moving to the 3DMark results, the Vantage Entry-level score is the best showing for SNB, and even there the GT 425M in the U41JF comes out 12% faster than the quad-core and 37% faster than the dual-core. 3D06 and 3D03 come next, with a lead of 44-47% and 70% over the quad- and dual-core SNB. 3D05 gives the GT 425M its biggest wins, with margins of victory of 53% and 96%. Of course, these are all synthetic graphics tests, and while some games might correlate well with 3DMarks, there's no substitute for benchmarking actual games….