Battlefield: Bad Company 2
Now approaching a year old, Bad Company 2 remains as one of the cornerstone DX11 games in our benchmark suite. Based on the Frostbite 1.5 engine, it will be replaced in complexity by the DX10+ only Frostbite 2 engine (and Battlefield 3) later this year. As BC2 doesn't have a built-in benchmark or recording mode, here we take a FRAPS run of the jeep chase in the first act, which as an on-rails portion of the game provides very consistent results and a spectacle of explosions, trees, and more.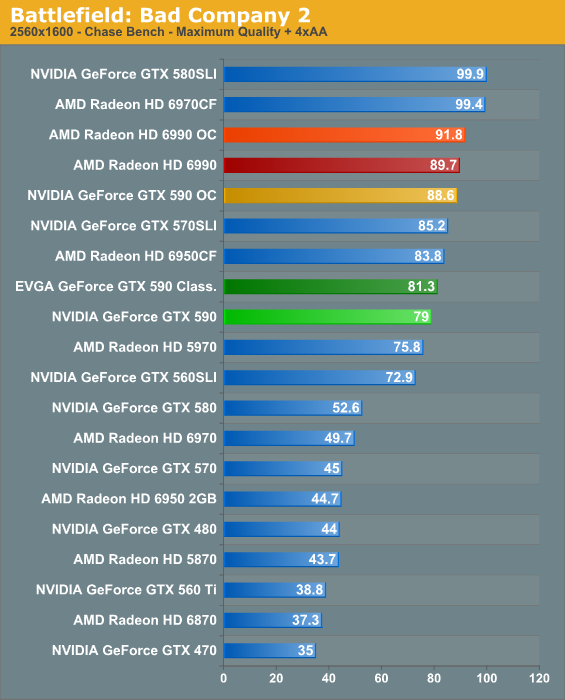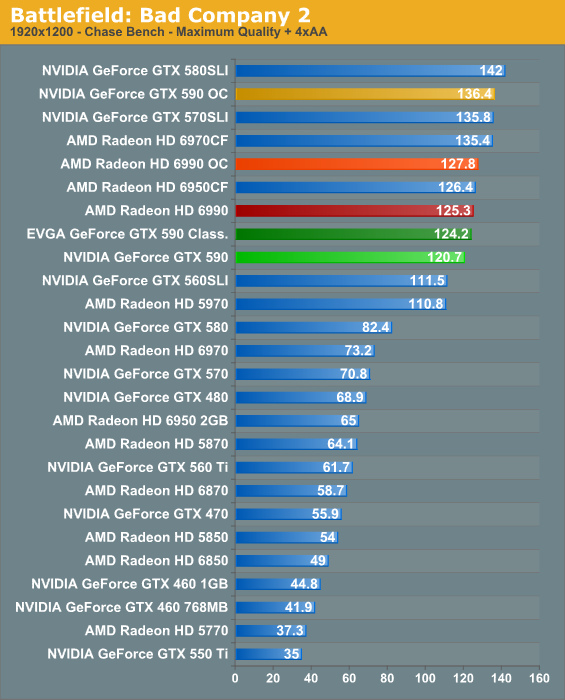 Historically Bad Company 2 favors two patterns in our tests: it favors shader speed, and it just favors AMD in general. Today is no exception, and while the GTX 590 can hit nearly 80fps, that's still 10fps short of the 6990. Given that it's normally shader bound our overclocked cards pick up the slack, but it's not enough—not even the GTX 590 OC can reach the 6990, let alone an overclocked 6990.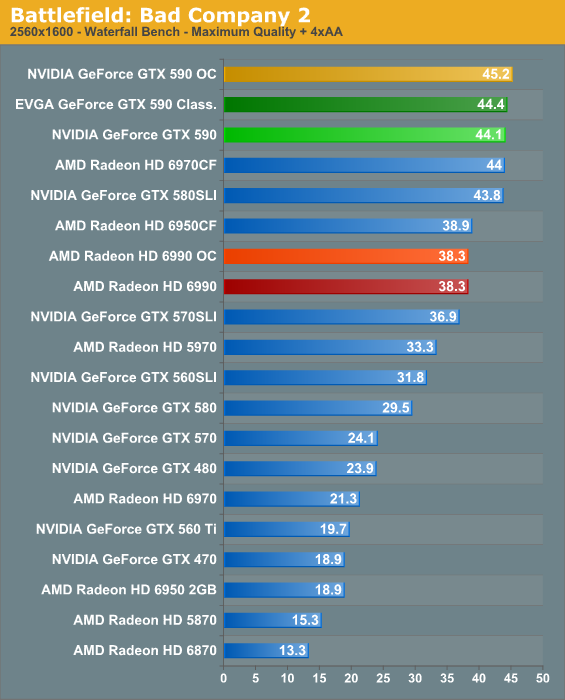 Meanwhile our water benchmark gives us a good idea of what minimum framerates are like. Interestingly NVIDIA more than chips away at AMD's lead here, and the GTX 590 and its overclocked variants top the charts. Given these scores it's likely we're approaching a non-GPU bottleneck in the game.