And Then We Have the LCDs…
We can count the number of inexpensive netbooks/ultraportables with high quality displays that we've tested on one hand: ASUS 1001P, ASUS 1005HA, and if you want to stretch things a bit, the MacBook Pro 13. Everything else ranges from average to poor, and the MSI and Sony laptops we're looking at today definitely come closer to "poor" than "average". If you've never felt hampered by laptop display quality, it won't matter, but if you're hoping for something better just move along.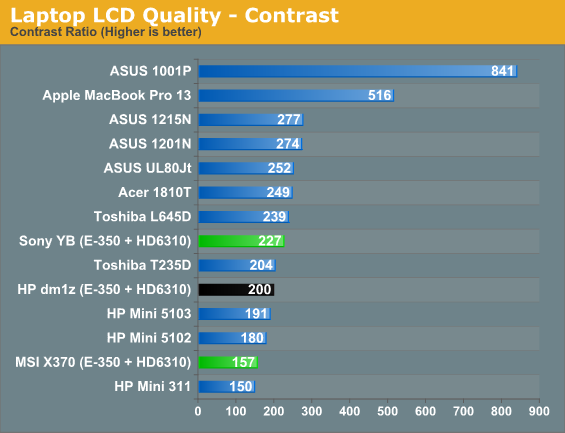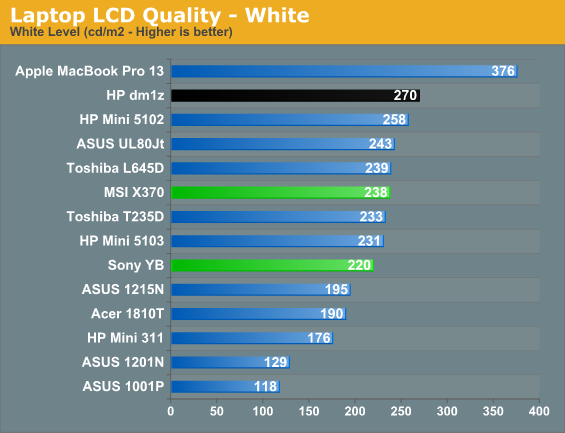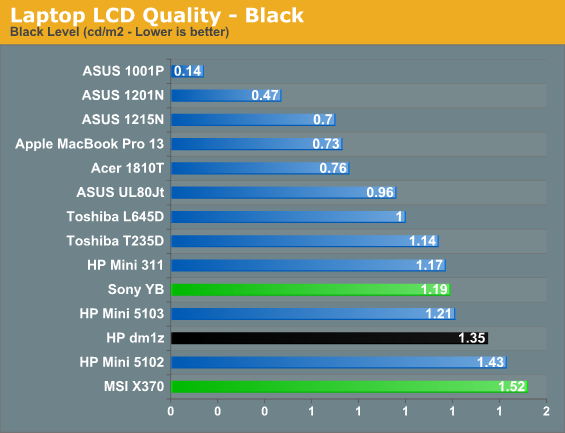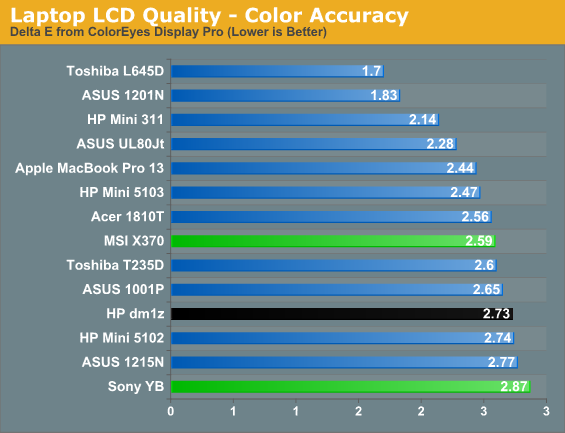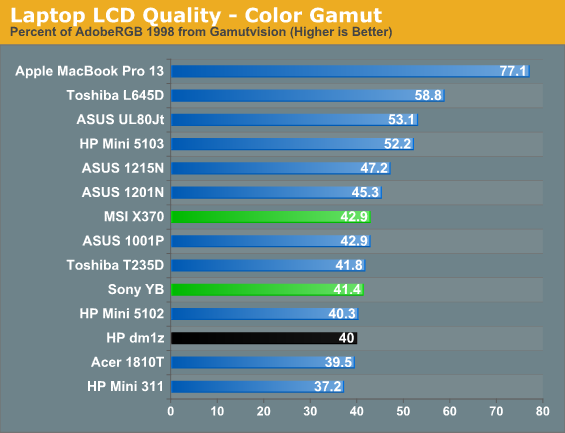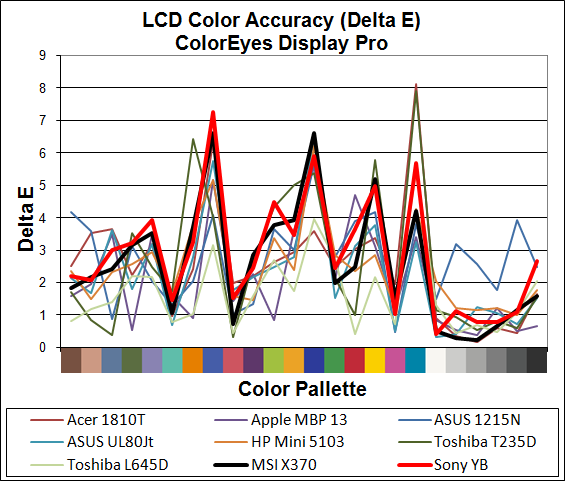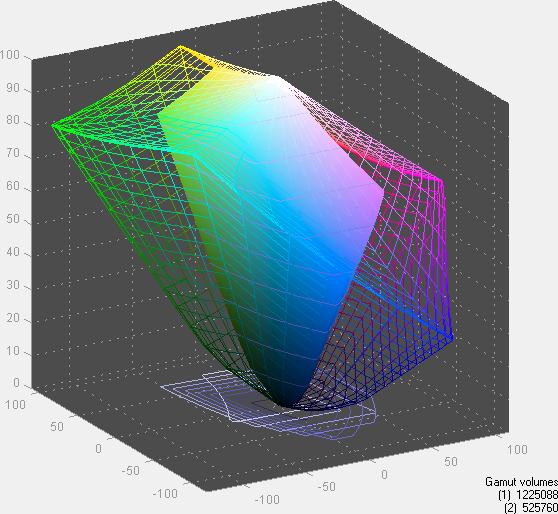 MSI X370 Gamut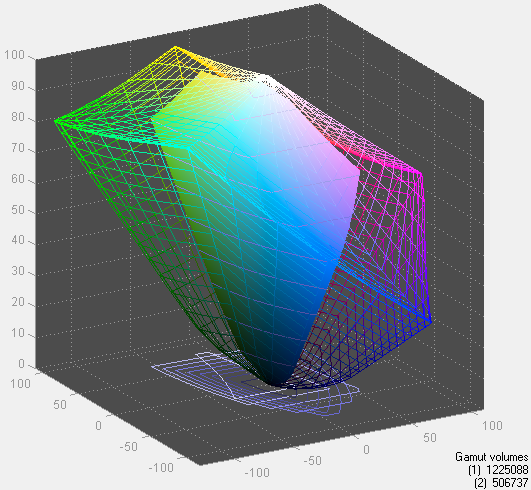 Sony VAIO YB Gamut
Sony actually does slightly better than the other two E-350 laptops in contrast ratio, but that's about as good as it gets. HP wins for raw maximum brightness, still falling short of 300 nits (cd/m2); MSI is the second brightest and Sony is third, so despite the higher contrast it comes at the cost of outdoor usability. Given the portable nature of these laptops, we'd really like to see backlight intensity closer to the 400 nits posted by the MacBook Pro 13—yes, it will reduce battery life, but if you're at a park (i.e. outdoors) that's a fair tradeoff. Color gamut and accuracy are all poor across the three Brazos laptops: 40-43% gamut and 2.6 to 2.9 Delta E (after calibration!) will not win any fans around here. When you have companies like ASUS saying they'll put IPS panels in $400 tablets, we're not sure how much more it would cost to go from junk panels to something decent, but it can't be more than $50. Please, make it happen.