AMD's Fastest Mobile Dual-Core
Okay, so that's not technically accurate: as of this writing there's a 45-watt Phenom II X620 BE running at 3.1GHz, but I challenge our readership to find a notebook employing that chip. That leaves us with the L645D enjoying the mobile equivalent of an Athlon II X2 250, a $60 desktop chip that still offers enough horsepower to do general computing fairly comfortably. Remember that AMD is the reigning budget champion on the desktop. So that said, can a 3GHz AMD chip close the gap with Intel's hardware?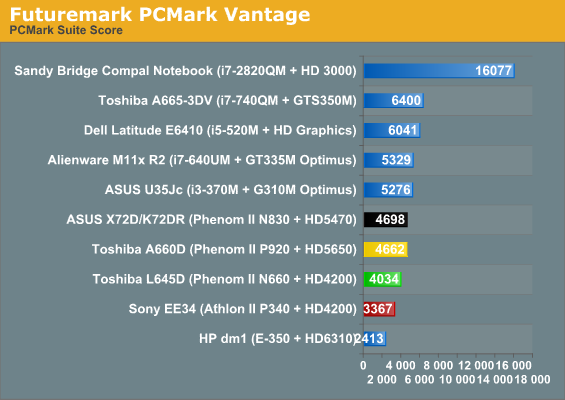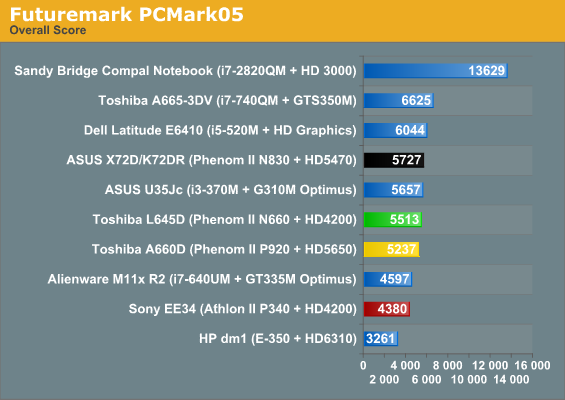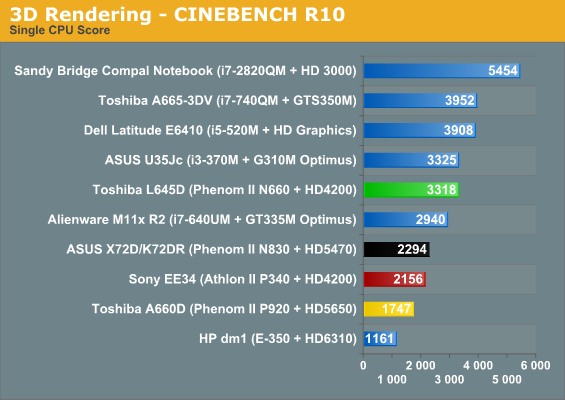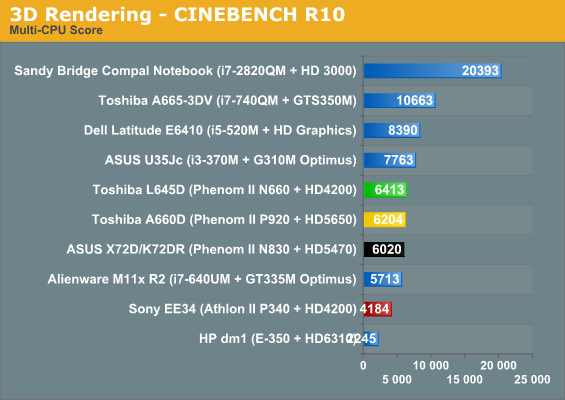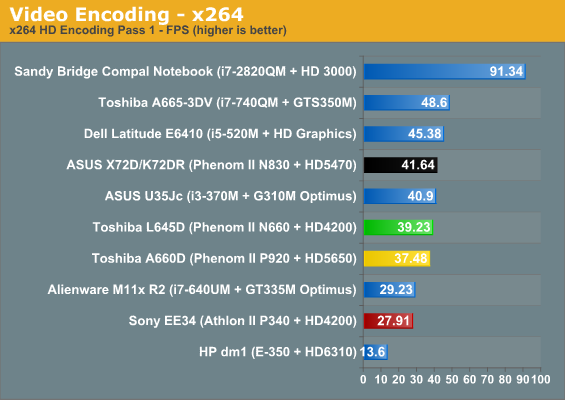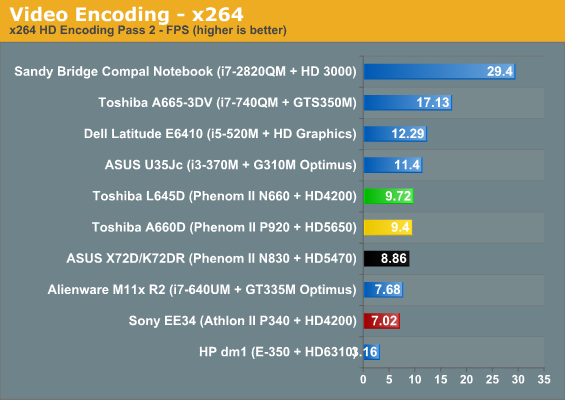 The two main take-aways here are that at 3GHz, AMD can at least hang with the i3-370M for the most part, and that AMD's mobile tri-core and quad-core chips were probably ill-advised. The extra headroom afforded by only having two cores allows the N660's 3GHz core clock to meet or beat the P920 with its four 1.6GHz cores and the N830 with its three 2.1GHz cores in even heavily threaded workloads. Ultimately the N660 is going to seem a little slow by comparison, but it's still offering a healthy amount of performance for most tasks and I wouldn't be completely aggravated doing more processor-intensive work (like video editing) on it.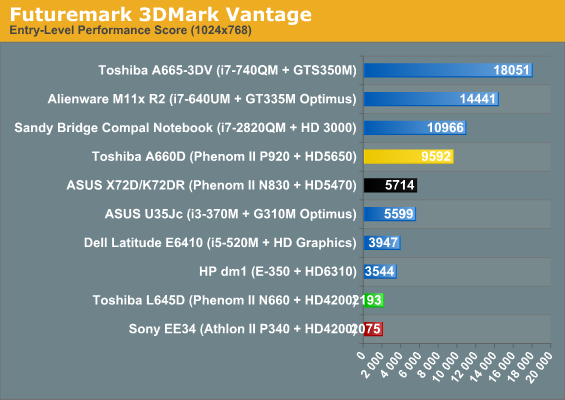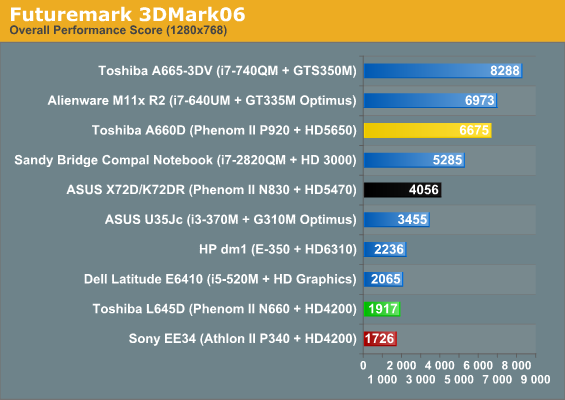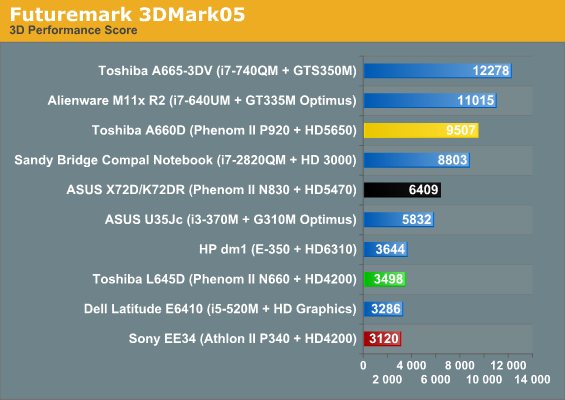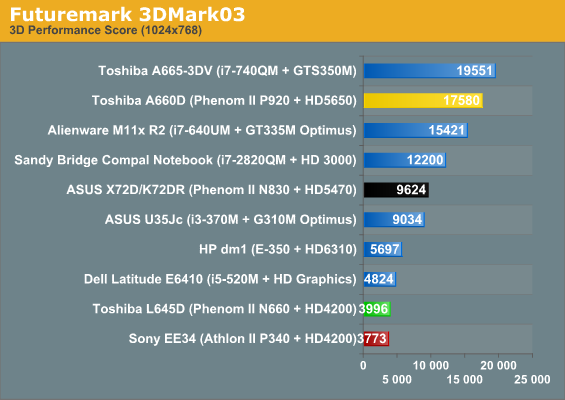 Unfortunately, though the extra 800MHz on the processor gives the L645D a leg up on Sony's EE34, the HD 4200/4250 starts to show its age again. Intel's HD graphics in the Dell Latitude post numbers on par with it in most disciplines (beating it soundly in 3DMark Vantage), but when we get to actual game testing we'll find that to be less the case.
This is where it would be good to point out that Toshiba loses one of the main points of leverage AMD's integrated graphics have over Intel's solutions: driver quality. As Jarred has mentioned in the past (and it does bear repeating), Toshiba has inexplicably opted out of AMD's mobile driver program, leaving you at their mercy. Sony doesn't get off any lighter: they opted out, too. There's really no good reason for this (especially since downloading the actual driver on another machine and then installing it on these notebooks still works), and it actively sabotages one of the strongest aspects of AMD's graphics hardware.