BattleForge
Up next is BattleForge, Electronic Arts' free to play online RTS. As far as RTSes go this game can be quite demanding, and this is without the game's DX11 features.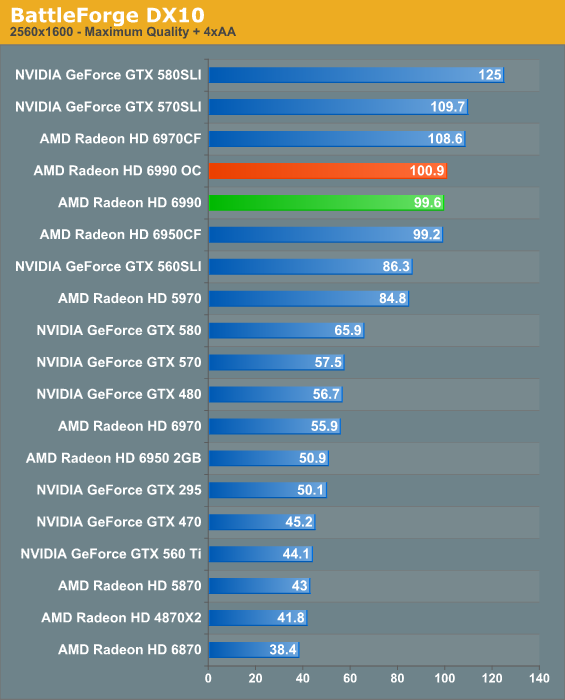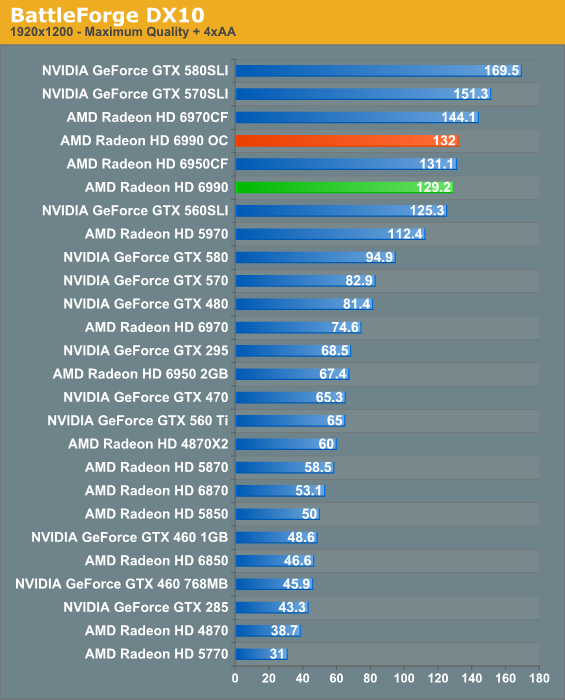 With BattleForge we see the 6990 fall in to a similar hole as the rest of the 6900 series when it comes to performance relative to NVIDIA's 500 series: sometimes they do well, and sometimes NVIDIA has an advantage in the game; this is the latter.
In the meantime this is one of our better examples of why memory bandwidth matters, as not only does the 6990OC gain little on the 6990, but even the 6990OC trails the 6970CF by 8%. Clearly performance relative to the 6970CF is going to depend on how limited a game is by memory bandwidth. In the worst case, we're looking at 6950CF-like memory bandwidth, and as a result 6950CF-like performance. The 6990's advantage over the 5970 also shrinks here as a result, dropping to 17%.