In order to install an internal hard disk, it is necessary to remove the top cover of the Fusion HD. For our review, we used a 2 TB Barracuda XT 7200 rpm provided to us by Seagate.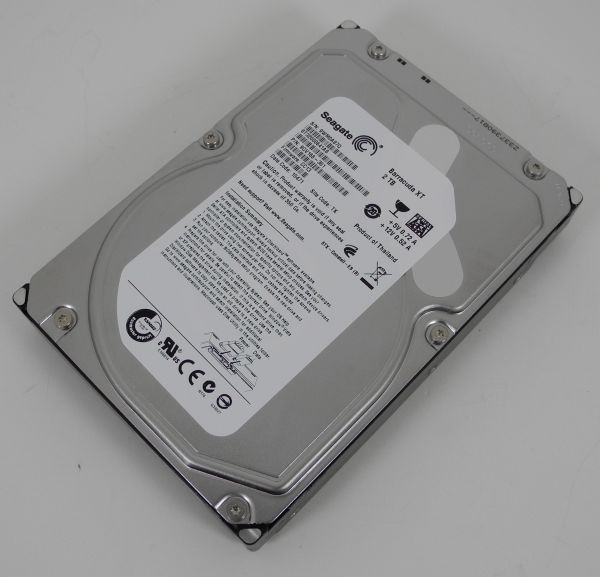 The top can be taken off by removing 4 screws from the two sides of the Fusion HD, and slightly tugging at one of the sides.
The screws to hold the hard disk in place are provided in the Fusion HD package. The SATA data and power cables make an appearance on the top, and have to be connected to the hard disk properly before being screwed in. Compared to the easy slide in process used by other manufacturers like TViX and A.C.Ryan, this method of installation is a bit clunky, and not really user friendly (Well, it may be OK for the average AnandTech reader). If you are planning to gift this to someone with a hard disk already installed, it shouldn't be much of an issue.

To get to the system board, the rubber bushes at the base of the unit had to be prised off, as shown in the gallery above. The board is placed in the chassis in an interesting manner. With the hard disk on top, the main components of the board are on the underside. You can see the SATA data and the power cables making its way to the top in the flipped board below.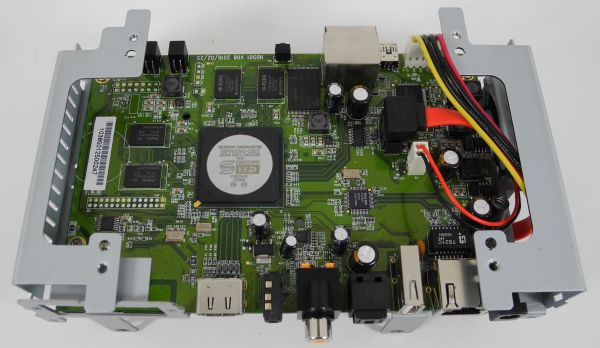 Click to Enlarge
The main components on the board are as below. There are two sets of DRAM modules for a total of 384 MB of DDR2 DRAM.
Sigma Designs SMP8655AD Media Processor
2 x Hynix HY5PS1G1631C x16 DDR2 DRAM Modules (Total : 2 x 1Gb = 256 MB)
2 x Deutron MIRA P3R12ErJFF x16 DDR2 DRAM Modules (Total : 2 x 512Mb = 128 MB)
Hynix HY27UF081G2A 1Gb (128 MB) NAND Flash
JMicron JM20336 SATA / USB 2.0 to SATA Bridge
The JMicron chip lies between the SATA data and power cable connectors on the board.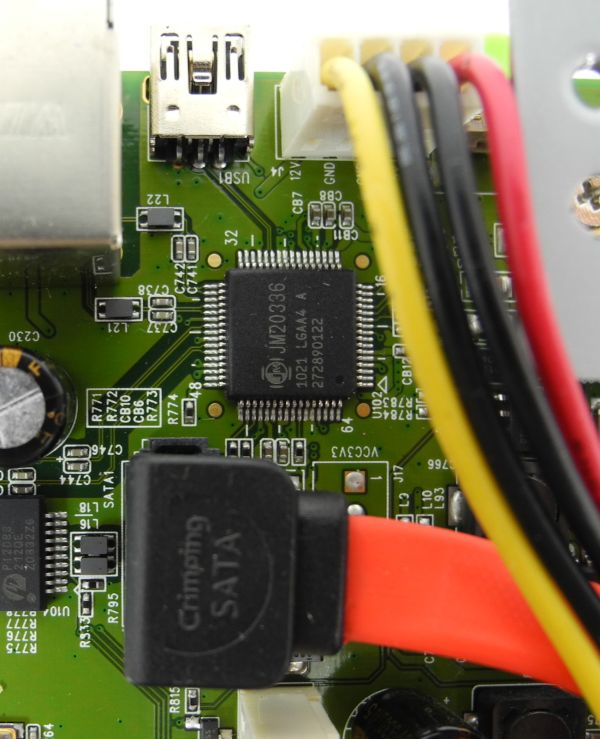 The JM20336 is responsible for the eSATA client / USB 2.0 slave interface on the Fusion HD. It acts as a bridge with SATA at one end and another SATA and USB 2.0 port at the other end. The SMP8655 has 2 SATA II ports. One of them is connected to the internal hard disk, and the other end is connected to the JM20336. When the Fusion HD is connected to a USB 2.0 host or eSATA port, it goes into 'eSATA or USB Client Mode'. No media playback is possible in this mode, as the SMP 8655 is busy routing traffic from the JM20336 through its first SATA port onto the second SATA port.