At medium settings, it's a bit worse, but L4D2, Mass Effect, STALKER, and SC2 remain almost playable. Battlefield and DiRT, not so much. Overall, we see performance goes down from the 320M by just under 20% on average (not counting StarCraft, which is again marginally faster due to the reliance on CPU performance).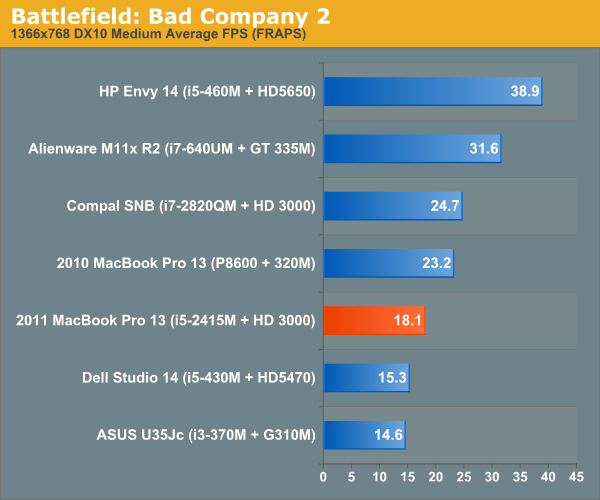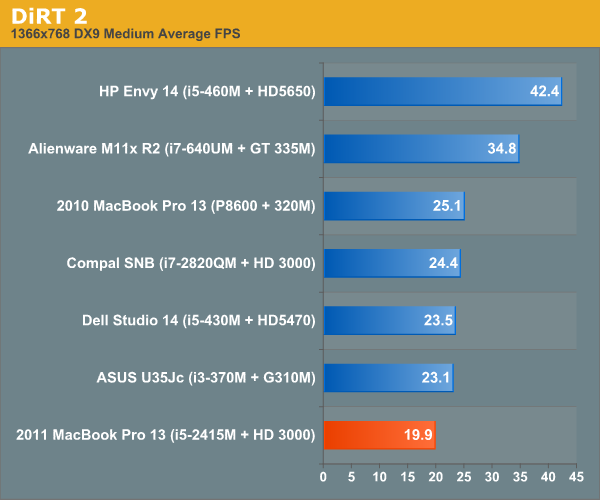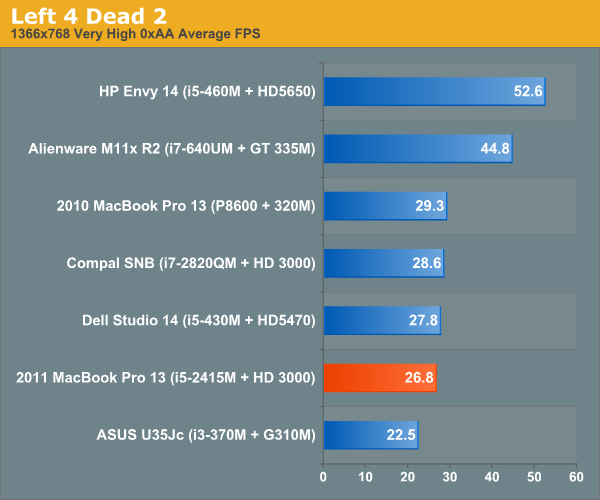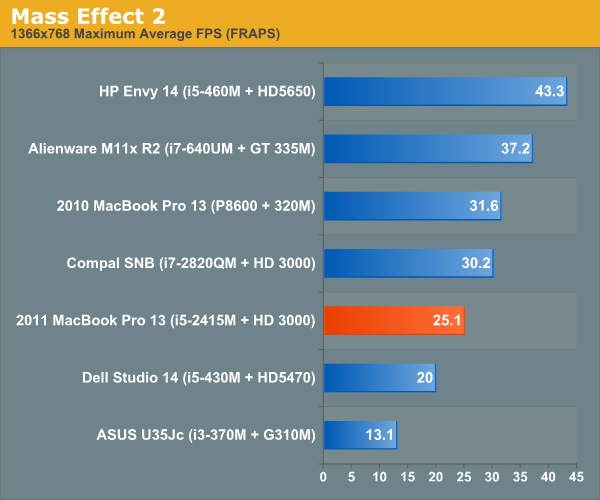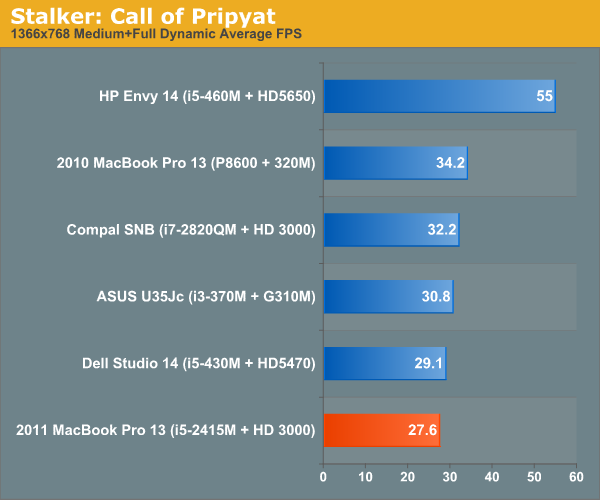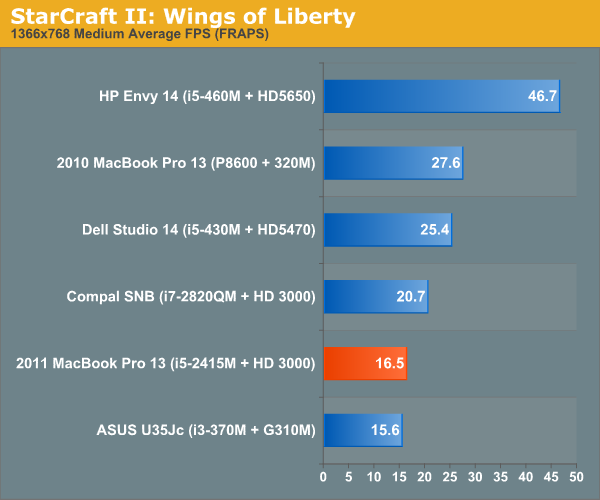 We see a similar result in the Cinebench 11.5 OpenGL test—a 24% decrease in performance relative to the old MBP.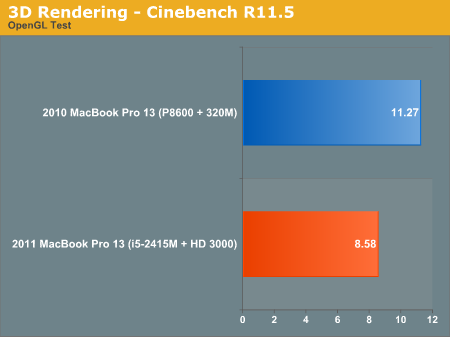 Given the huge leap in CPU performance, I'd have been okay if the graphics stayed on par with the previous MBP 13, but I was a little disappointed to see it that much slower. This is a weird one, since the same GPU gave us significantly better performance in the SNB test system. The only explanation we have has to do with turbo. The max turbo supported by the HD 3000 in the Core i5 2415M is 1.2GHz, down from 1.3GHz in the 2820QM. Now max clock speed isn't enough to explain this performance difference, but perhaps under Windows the 2415M's GPU doesn't turbo up quite as aggressively as the 2820QM's.
Anand consistently saw 10-15% faster results during the first run of a benchmark than the next four or five runs of the same test. This is probably due to thermal limitations—heat soak and overheating are pretty time-honored MBP traditions. However, my system shouldn't have been affected by thermal stress over time—I let it sit for some time between each benchmark run to let it cool, just to eliminate residual heat as a factor.
Based on CPU-Z, Apple isn't underclocking the GPU—it's running at the same 1.2GHz that's on the Intel spec sheets. The difference in performance is a little odd. The MacBook Pro, especially in 13-inch form, does have the potential to be thermally limited due to the size of the enclosure, but I'm not sure why a supposedly low-power graphics solution would be so thermally limited, even when testing to avoid the effects of heat build up as much as possible.