Gaming: What the GTX 480M Should've Been
I don't make any effort to hide my disappointment with NVIDIA's misbegotten GeForce GTX 480M: trying to cram a chip that was already hot and inefficient by desktop standards into a notebook was ludicrous. Thankfully the era of the 480M has passed, and the era of the 485M is upon us. On paper the 485M is promising, with only AMD's Radeon HD 6970M to really oppose it. We'll be looking at a laptop with that chip soon enough, but it's unlikely to bridge the gap between HD 5870 and the GTX 485M.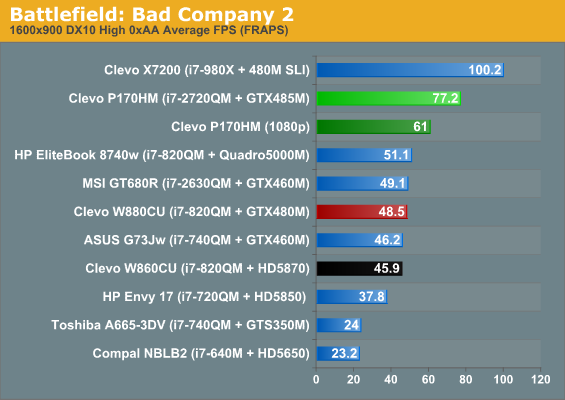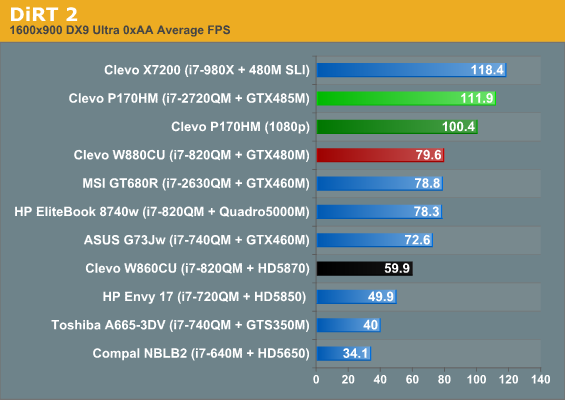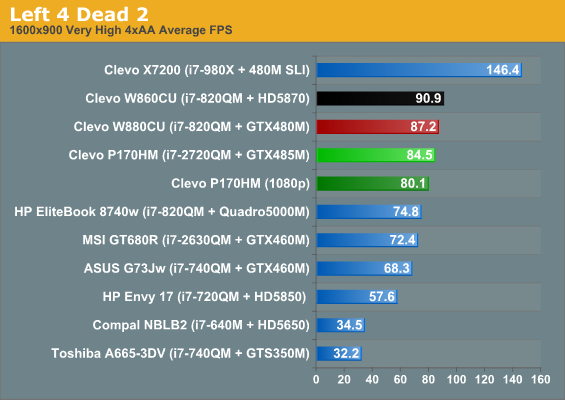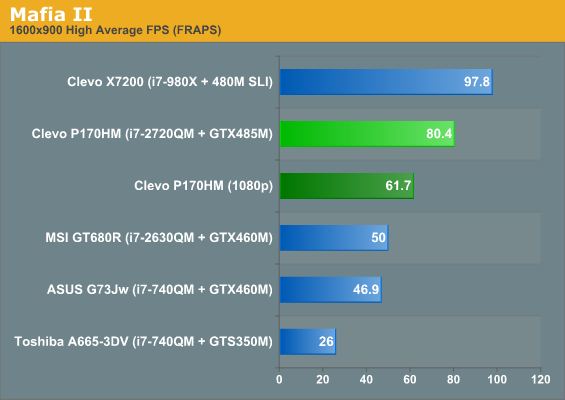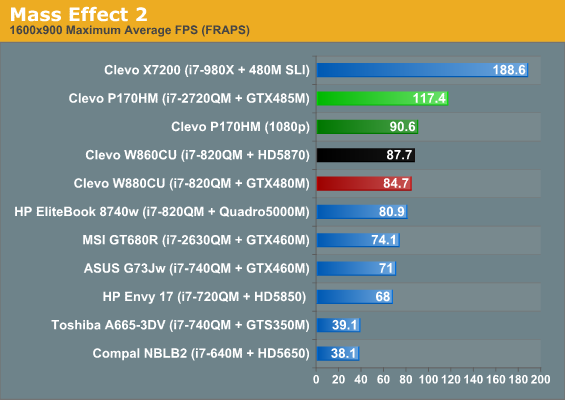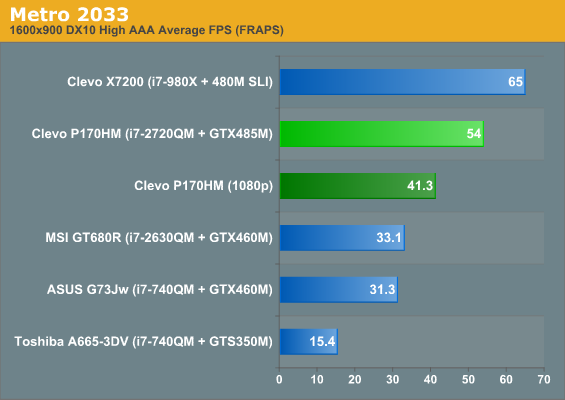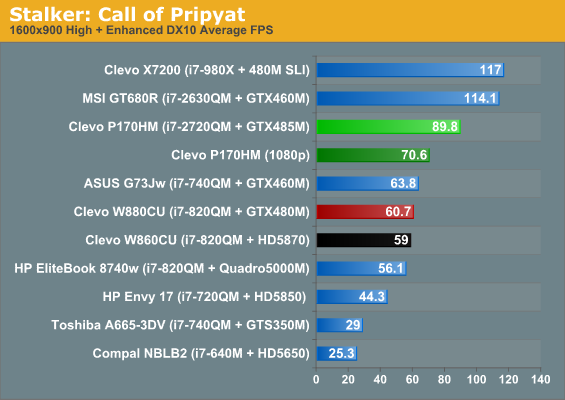 At our "high" preset, the GeForce GTX 485M is able to handle all of our games at up to the P170HM's native resolution of 1080p with power to spare, often dwarfing the Mobility Radeon HD 5850 and 5870. The 480M also remains largely outclassed here: this is the chip we wanted the 480M to be.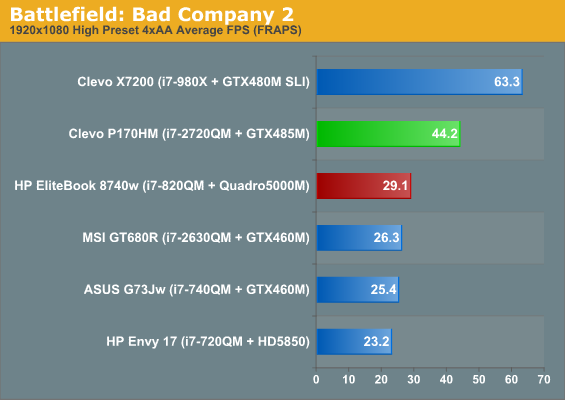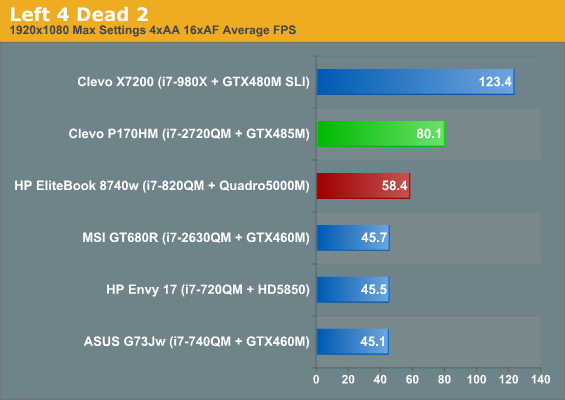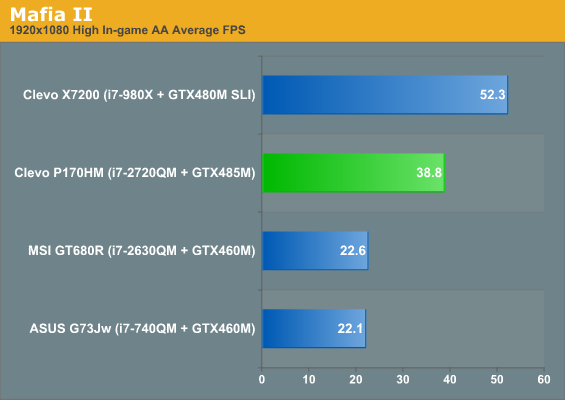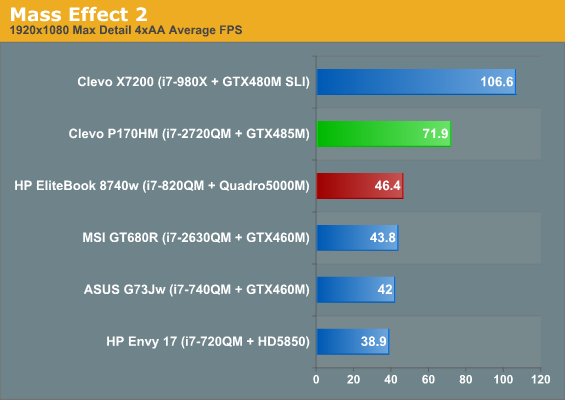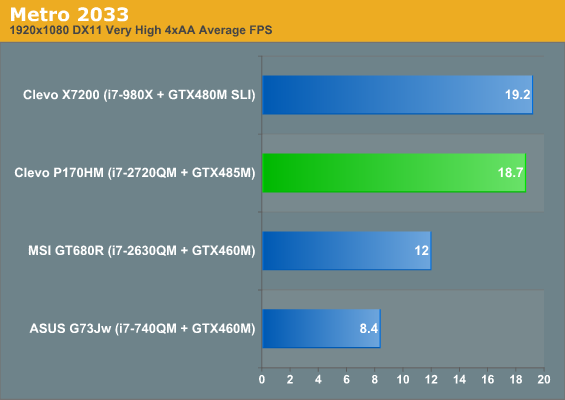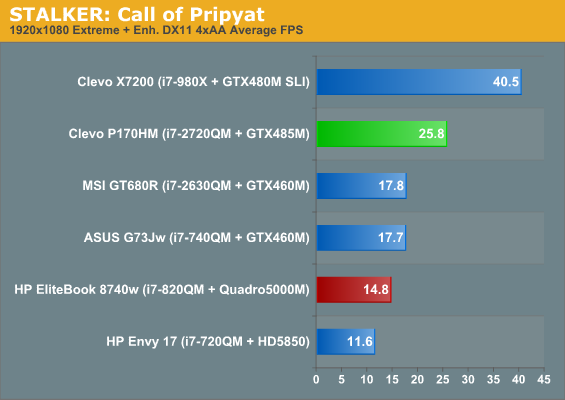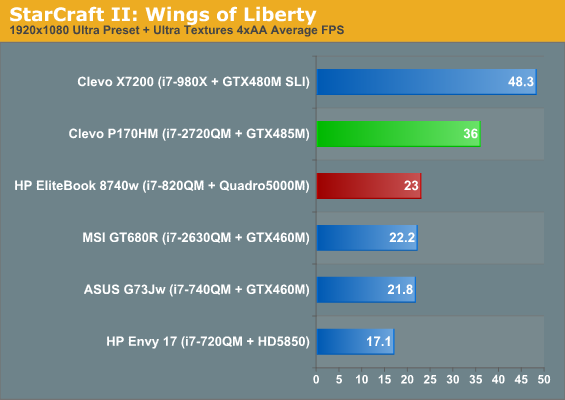 At 1080p the difference is only more pronounced. Keep in mind that the Quadro 5000M in the HP EliteBook 8740w is the workstation equivalent of the GeForce GTX 480M, and is basically run roughshod over by the new chip. In fact the only instance where the 480M SLI solution makes a major difference in playability is in our grueling Call of Pripyat test: the 485M is otherwise the king of the hill.