Battery Life
When we get to the battery running time we also hit probably the most pleasant surprise about the Sony EE34. We're used to seeing pretty dismal battery life out of most AMD portables, and with the remarkably small battery the EE34 is equipped with (39Wh? Seriously?) the prognosis really only gets worse. So surprise surprise, the EE34 actually doesn't do half bad.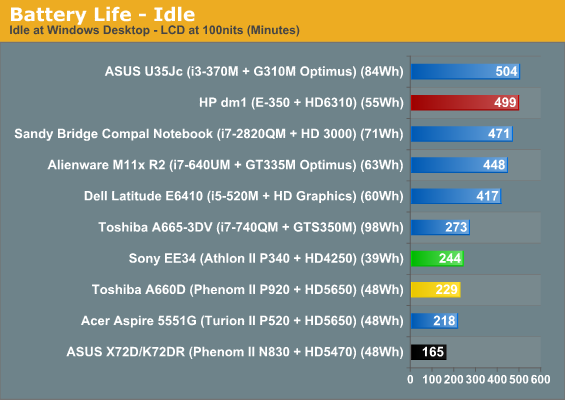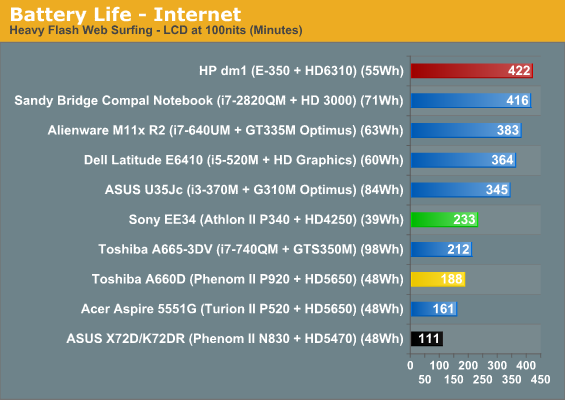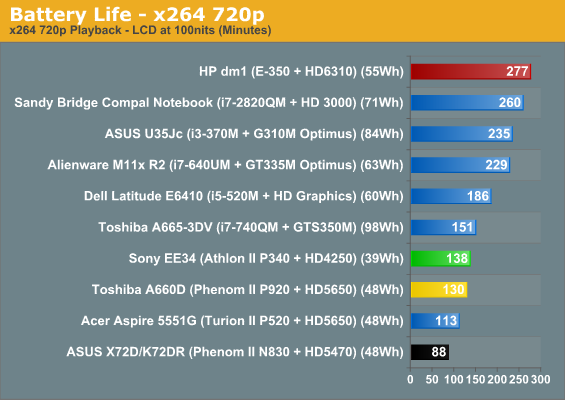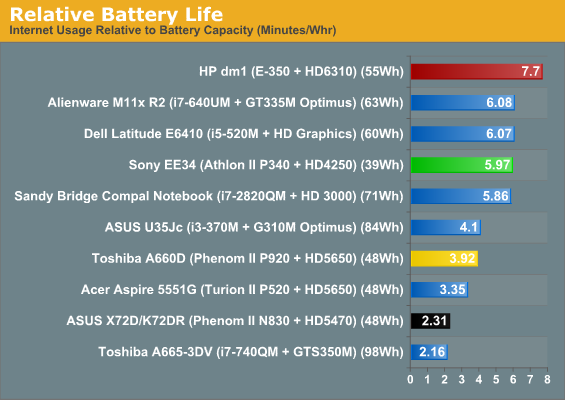 Would you look at that: the 25W Athlon II P340 is actually able to pull nearly four hours of running time while surfing the internet! Not too shabby and a long way from the dismal numbers the other AMD-based notebooks (barring the nimble HP dm1z) pull. It's still not quite enough to bring it up to the running times of the Intel machines, but if you look at the relative battery life you'll see the EE34 doing a pretty stellar job with what it has given that it ships with a battery so small a netbook would be embarassed to be caught with it.
Heat and Noise
Given the integrated graphics and reasonably low wattage processor Sony ships the EE34 with, it should come as no surprise that the notebook actually runs fairly cool and quiet.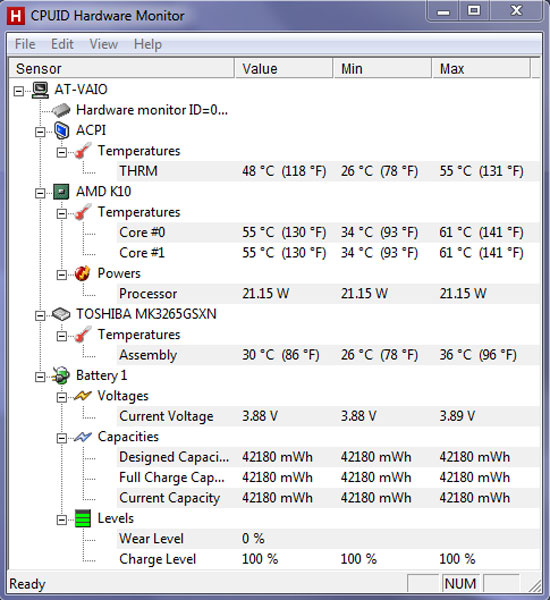 These temperatures are actually really good. We're used to seeing AMD mobile chips run hot, but the 61C on the cores is actually frosty even by Intel mobile standards. There may not be much to cool, but what there is, the EE34 seems to do a good job of cooling it.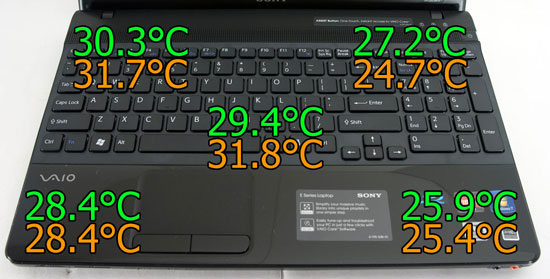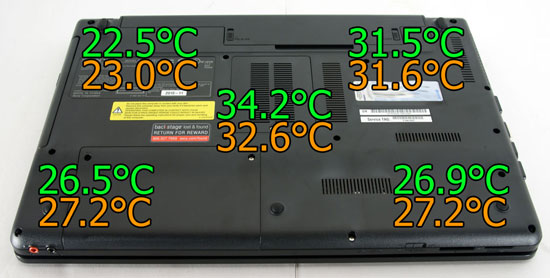 The surface temperatures of the EE34 are all pretty reasonable, with the hottest point typically being the space above the memory access panel. The cooling system actually seems to be remarkably efficient; when placed under load the fan remains very quiet but pulls a lot more heat away, resulting in parts of the notebook actually running cooler under load than idle. It's strange, but overall the EE34 remains comfortable to use and nicely inobtrusive.