Another Mediocre Netbook Screen
Subjectively at least, the screen on the HP dm1z is usable if uninspiring. 1366x768 should really be the minimum resolution at this point to get any kind of work done, and it at least looks reasonable on an 11.6" screen (as opposed to feeling borderline inexcusable on anything from about 14" on up). That said, HP had to cut a corner somewhere on the dm1z's otherwise excellent design, so we present to you: The Cut Corner.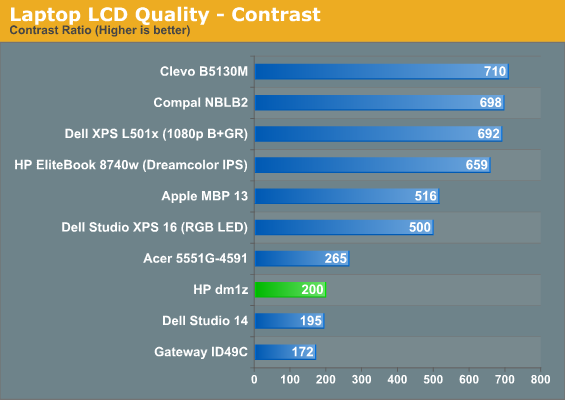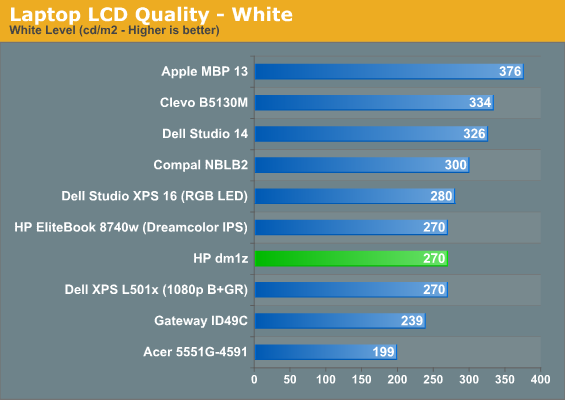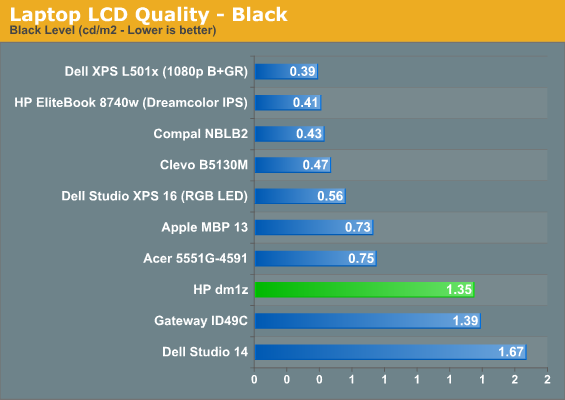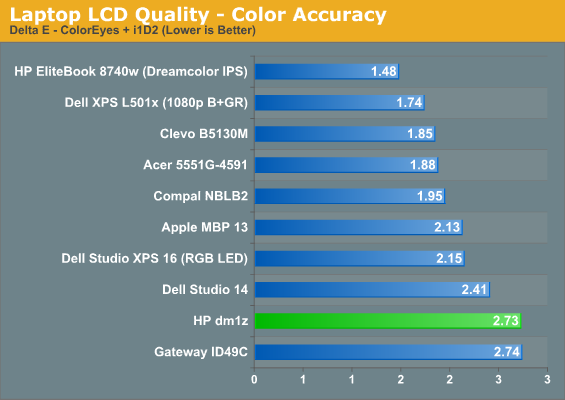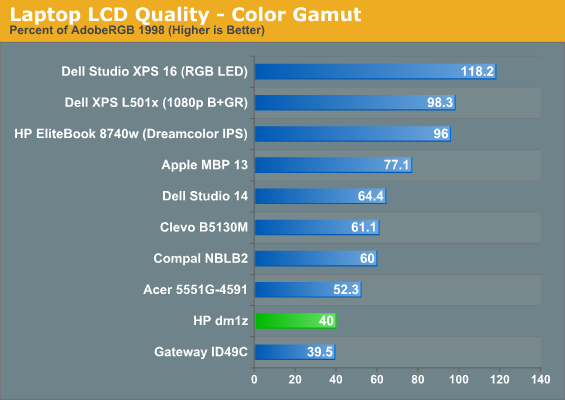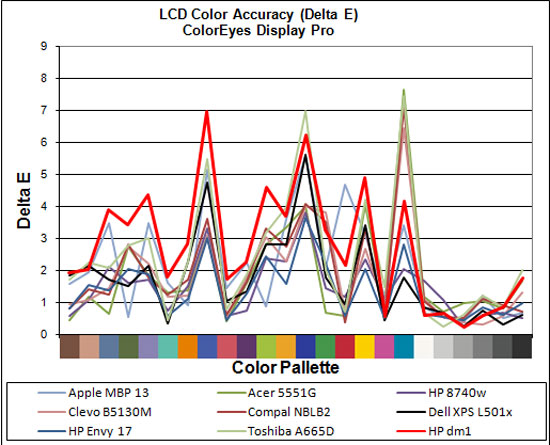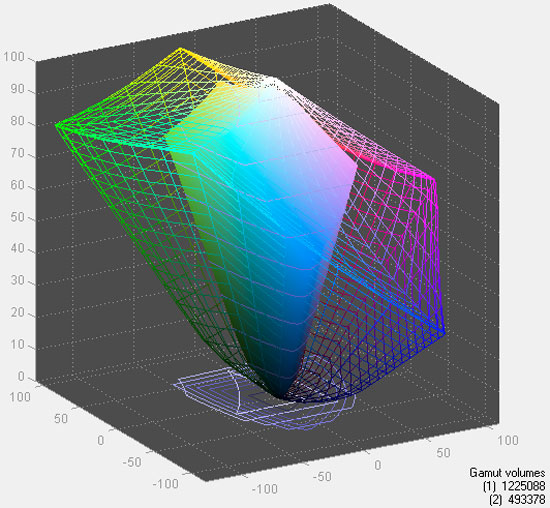 Well, that's unfortunate. The screen is reasonably bright, but everything else is pretty poor. Our reigning champion of "worst screen we've reviewed recently" is probably still the Gateway ID49C, but the dm1z gives it a run for its money. If there's one silver lining here, it's that viewing angles for the dm1z are at least decent: there isn't a massive fight to try and find the sweet spot as there can be on larger screens.
Viewing angle photos can be problematic, but hopefully this gives you a reasonable idea of what you can expect from the dm1z's screen. In general use it shouldn't be a problem and the hinges HP employs allow a very healthy amount of tilt (the screen can actually go back nearly 180 degrees), so you're really just left with mediocre color and contrast.