Simultaneous Calls, Texts, Data
So if you've heard anything about the Verizon iPhone 4 versus the AT&T iPhone 4, you've heard about simultaneous voice and data. Truth is that on UMTS voice and data are multiplexed, and you can do them at the same time. On 1xEVDO you can either transact voice, or data, but not both at the same time. If you try to do it on the Verizon iPhone 4, you get a screen like this: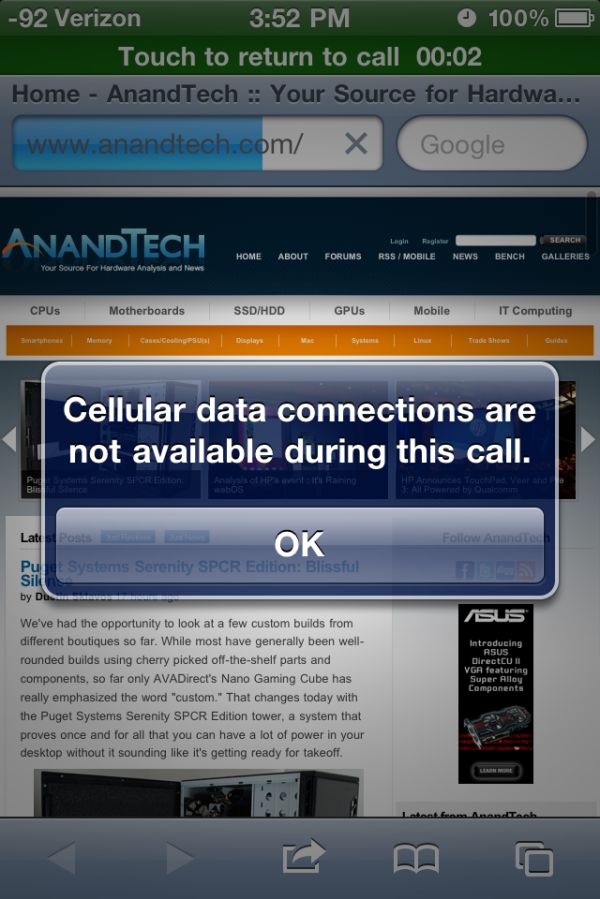 It isn't really just voice that interrupts data, however. Text messaging (SMS) does it as well. If you're surfing along and an SMS comes in, data pauses for about three or so seconds while the phone goes down to 1x, gets the SMS, then reacquires EVDO. A lot of people don't know that SMS is still over voice on the CDMA camp. If you're doing lots of texting and surfing at the same time, this can get annoying fast. If you're being bombarded with lots and lots of SMSes, you can't transact any data until all of them are done showing up. You can see behavior for yourself in our overview video as well.
There's also another set of nuances between the CDMA iPhone 4 and UMTS iPhone 4. Conference call features are different, and there are a lot of small things. Whereas the UMTS iPhone 4 can support up to five simultaneous lines, the CDMA version only supports two.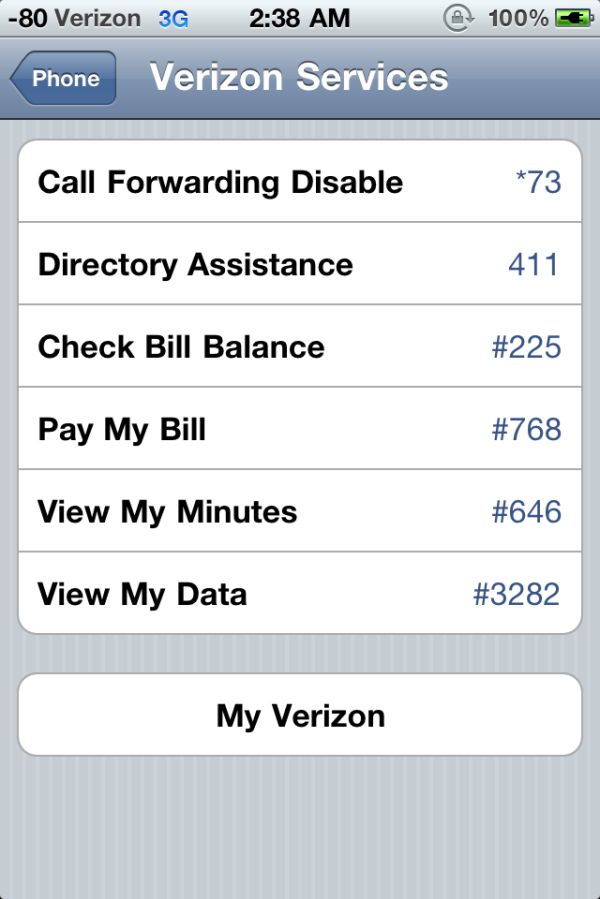 There were also toggles for call forwarding, call waiting, and caller ID toggles on the UMTS version. These are notably absent on the CDMA version, instead you'll need to enter appropriate * codes for those (*72 and *73 for forwarding, *70 for call waiting, *67 for caller ID). That's not an Apple thing but rather a network limitation.
An even larger (but oft overlooked) difference are the SMS differences between the CDMA carriers and UMTS. The CDMA SMS specification has no support for messages with characters outside of ASCII. Send or receive one with "Emoji" or other non-ASCII characters from a CDMA iPhone 4, and you'll get no alert, it just disappears.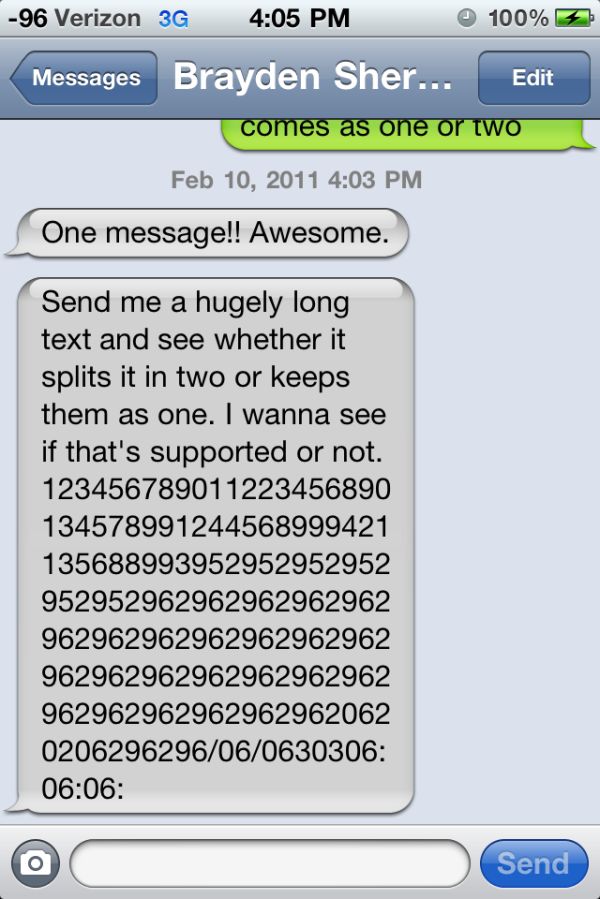 One of the huge selling points of GSM for me personally has been long SMS support. If you routinely send texts that are over 160 characters, UMTS/GSM generally wins because most carriers implement long SMS support properly. Verizon had had its own message concatenation back in the day, but I've yet to see it really used on a smartphone of theirs. It was one of the first things I tested against a friend of mine who also has a Verizon iPhone 4. Turns out that between Verizon customers, SMS concatenation does work, and long multi-texts are combined into one. That's hugely awesome if you SMS as much as I do.
However, concatenation doesn't always work between carriers. That's not a carrier specific thing, but just crappy SMS interchanges between carriers being a problem.