Final Words
With the settlement done and no DMI license in place, it's clear that there won't be another ION from NVIDIA (at least not based on x86). What Brazos is however is the ION successor that NVIDIA never built. For just over $100 you'll be able to buy a mini-ITX board with an E-350 that's faster than Atom, faster than ION and more feature rich than both. While I don't believe Brazos has enough CPU power under the hood to be a truly high end HTPC, it's easily good enough for a low cost, value HTPC. Popular codecs are well accelerated and with full DTS-HD MA and Dolby TrueHD bitstreaming support Brazos is solid. Flash acceleration is also present although it looks like there are still some kinks that need to be worked out there.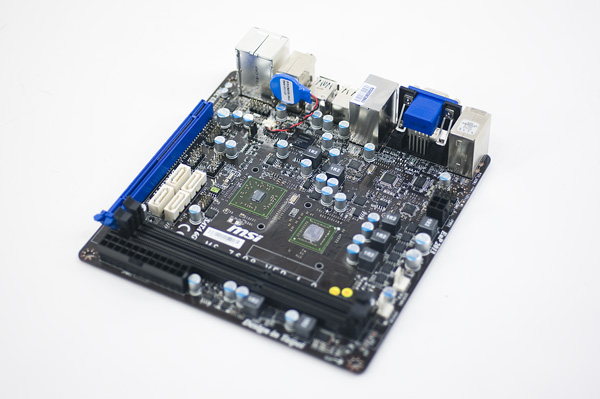 Overall performance is much better than Atom, particularly in single threaded applications. Brazos and the E-350 can make for a very affordable email/web browsing machine, and run those applications much faster than Atom could. As our more complex workloads showed however, the E-350 is limited to the same type of general usage models as Atom (with a bunch of new media and gaming options). You can run heavier apps on the E-350, you'll just be far better off with an Athlon II instead.
The Radeon HD 6310 proves to be a good match for the Bobcat cores in the E-350. There's not much value in adding a faster GPU via the on-board PCIe x4 slot as most games will be at least somewhat CPU bound. The resulting CPU/GPU combination is something that's typically as good as, if not better than Intel's Core i5 661 in games. In some cases the Radeon HD 6310/E-350 combination nips at the heels of Intel's Core i3 2100. Unfortunately in modern titles that's not always enough to have a playable experience, but with older games you should be able to do more with Brazos than you ever could with Atom or even ION for that matter. The CPU/GPU balance in the E-350 is good enough that I feel like Llano could make for a pretty decent value gaming machine.
Just as was the case with Atom, Brazos isn't going make for a very powerful primary PC. Load up the thread count or throw heavier workloads at it and the E-350 doesn't look all that much better than an Atom D510. What it will give you however is better single-threaded performance than Atom and a much better feature set. Brazos makes those secondary or tertiary computers you build much better than they would have been otherwise with Atom. I would like to see more CPU performance out of the platform and I'm not too keen on meeting the single core versions, but viewed through ION glasses Brazos looks good.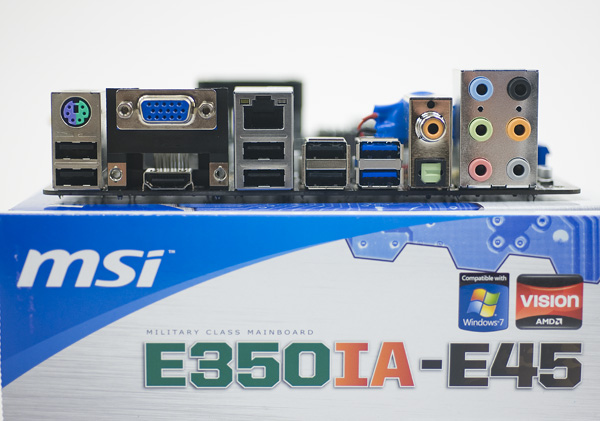 For AMD, Brazos has to be exciting. The company finally has a value offering that it doesn't have to discount heavily to sell. Brazos does very well against Atom on absolute performance, die size and price. The E-350 isn't the most powerful Fusion APU we'll meet, but it's a great way to introduce the family.