UEFI Support: 3TB Drives & Mouse Support Pre-Boot
Remember the mountain of issues I had trying to get Seagate's 3TB HDD to work as a boot drive in my X58 system? A couple of weeks ago Intel released version 10.1 of its storage drivers, which added software support for drives larger than 2.2TB. That's one piece of the puzzle. With Sandy Bridge, many motherboard manufacturers are moving to UEFI instead of traditional 32-bit PC BIOSes. Combine that with a GPT partition and your new Sandy Bridge system should have no problems booting to and accessing 3TB drives made of a single partition.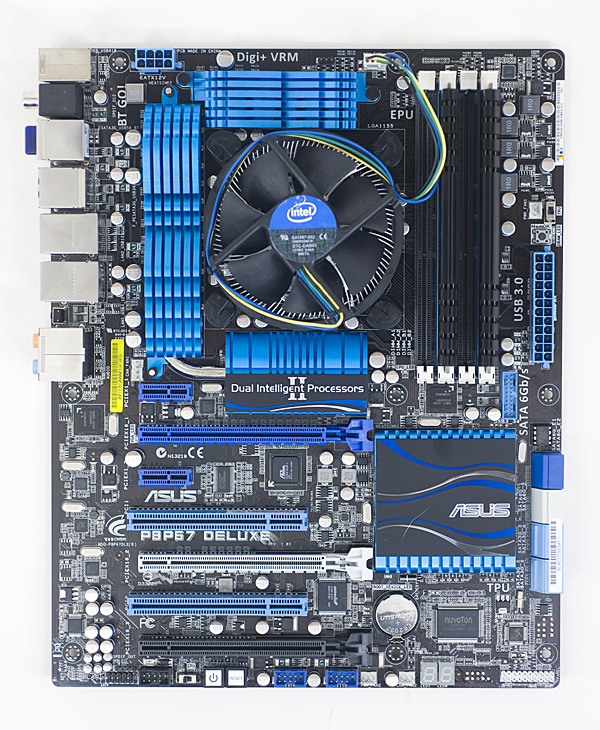 ASUS' entire SNB lineup is UEFI enabled
ASUS sent over a couple of its 6-series motherboards which boast a custom skinned UEFI implementation. You get all of the functionality of a traditional BIOS but with a GUI, and yes, there's full mouse support.
You're either going to love or hate the new UEFI GUIs. They do take a little time to get used to but pretty much everything is where you'd expect it to be. Navigating with the mouse can be quicker than the keyboardin some situations and slower in others. Thankfully the interface, at least ASUS', is pretty quick. There's scroll wheel support although no draggable scroll bars, which makes quickly scrolling a little frustrating.
Unlike P55, you can set your SATA controller to compatible/legacy IDE mode. This is something you could do on X58 but not on P55. It's useful for running HDDERASE to secure erase your SSD for example. If you do want to use HDDERASE on a 6-series motherboard you'll need to first run HDDERASE4 to disable the UEFI initiated security on your drive and then run HDDERASE3 to secure erase it.
The biggest improvement to me honestly is POST time. Below is a quick comparison of time from power on to the Starting Windows screen. I'm using the exact same hardware in all three cases, just varying motherboard/CPU:
| | | | |
| --- | --- | --- | --- |
| | Intel P67 | Intel P55 | Intel X58 |
| Time from Power on to Boot Loader | 22.4 seconds | 29.4 seconds | 29.3 seconds |