Dirt 2
Dirt 2 came to the PC in December 2009, developed by Codemasters with the EGO Engine. Resulting in favorable reviews, we use Dirt 2's built-in benchmark under DirectX 11 to test the hardware. We test two different resolutions at two different quality settings, in single and dual GPU setups.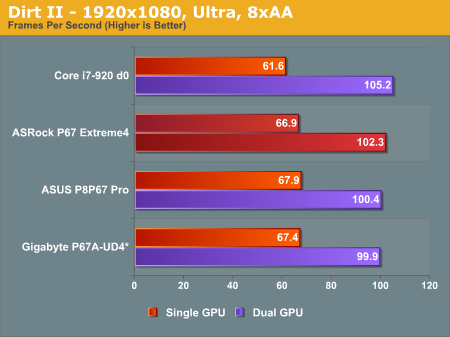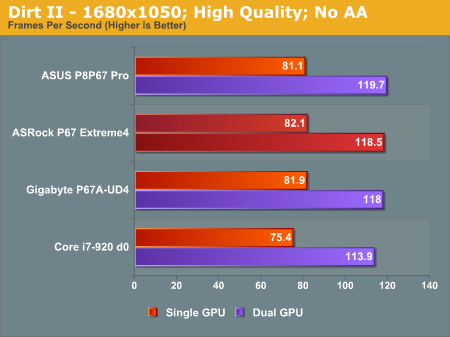 Metro 2033
Metro 2033 is the Crysis of the DirectX 11 world (at least until Crysis 2 is released), challenging every system that tries to run it at any high-end settings. Developed by 4A Games and released in March 2010, we use the built-in DirectX 11 benchmark to test the hardware.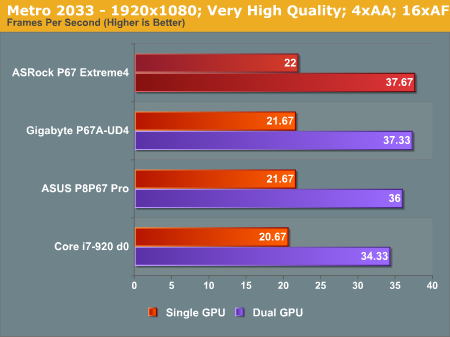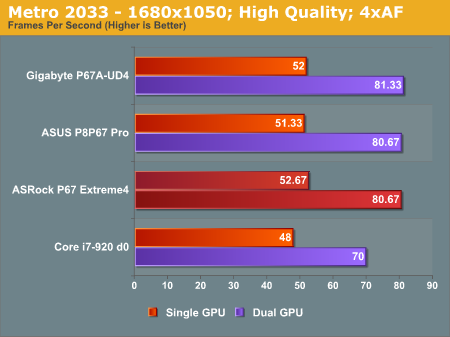 Overview
Across the range of 3D benchmarks, there's not much to separate all of the boards, and even the Core i7-920 results. With so much processing power at hand, not much is needed in DirectX games without PhysX, even at 1920x1080 resolutions at very high quality. However, in single GPU mode, the ASRock board does score the best or near the best in all the benchmarks.