Gaming Performance
We were expecting gaming performance of the DigitalStorm BlackOps to be pretty impressive. After all, a pair of the fastest single-GPU card on the market should post some amazing framerates, right? So let's start with our "High" benchmark preset and see just how crazy the two 580s really are.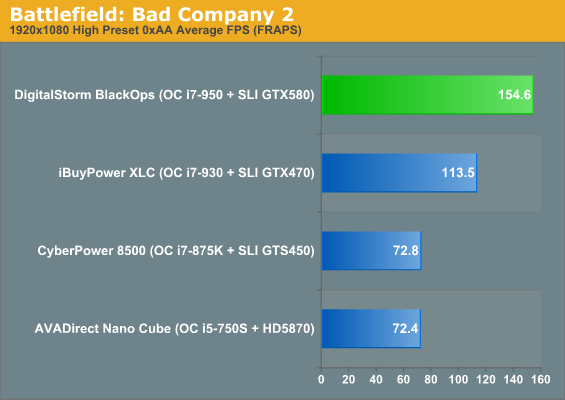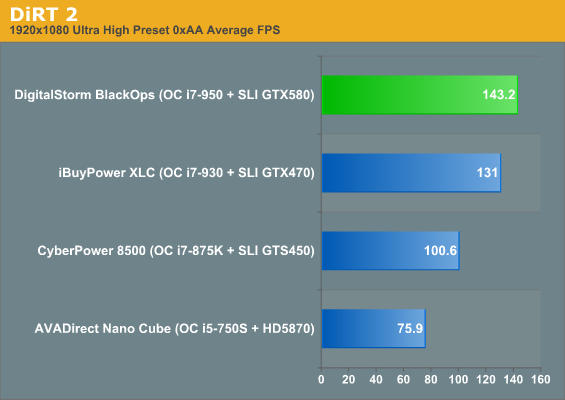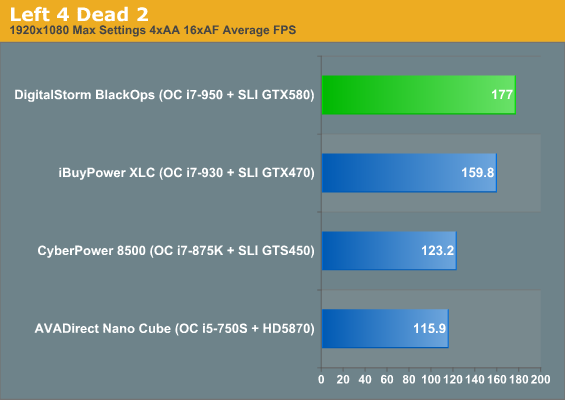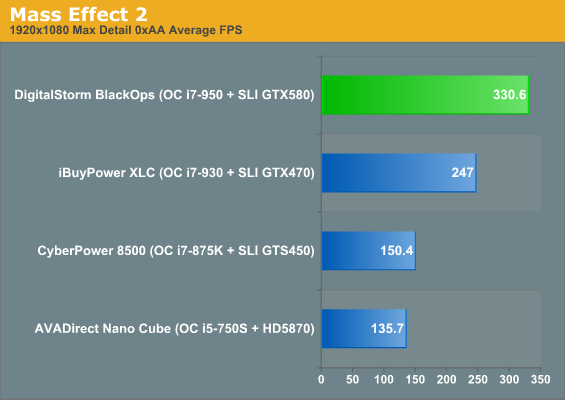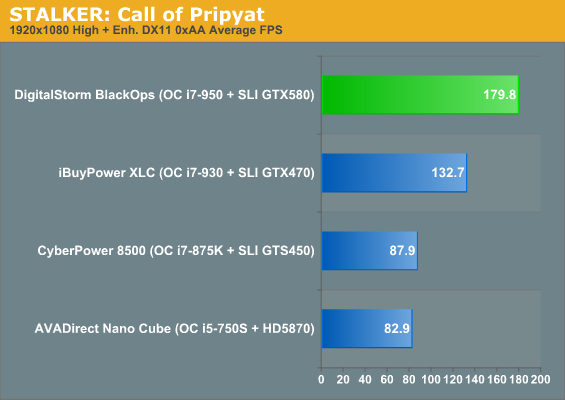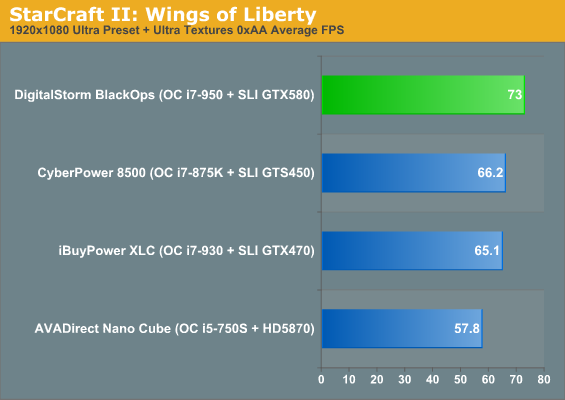 That seems like a little much. The only game that doesn't break 140 frames per second is StarCraft II, which seems to be largely CPU-limited given the tie between the CyberPower unit and the iBuyPower with the much faster graphics subsystem. Other than that, the BlackOps steamrolls the competition—as it should, considering it costs a lot more than any of these other systems do. Given the surplus of performance we have at these settings, maybe bringing antialiasing into the equation with our "Ultra" preset will knock the BlackOps down a peg?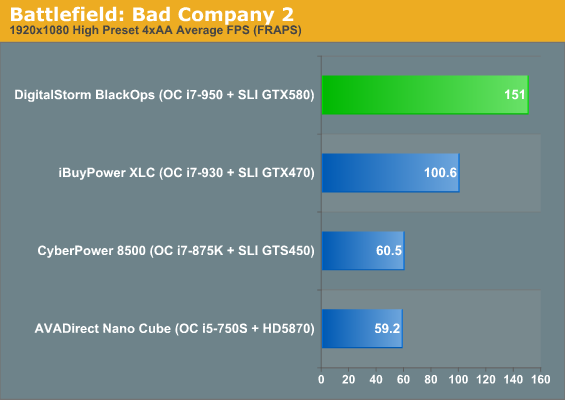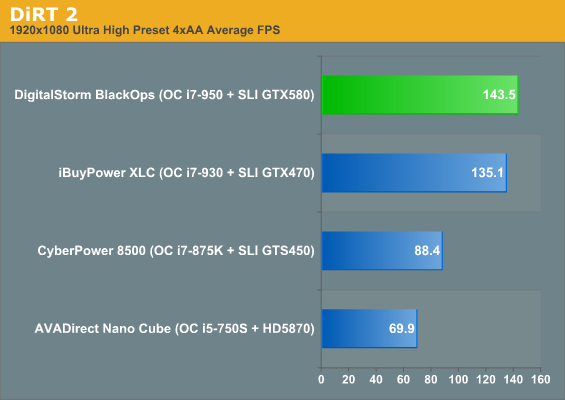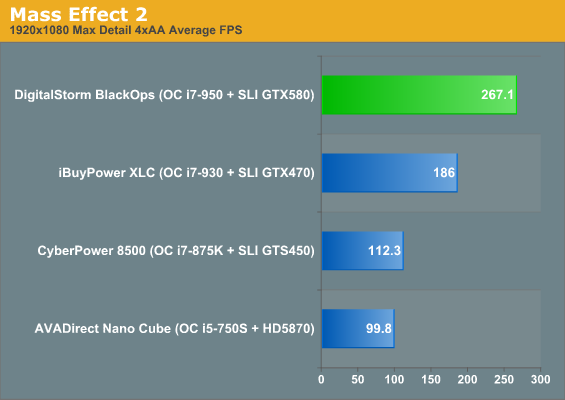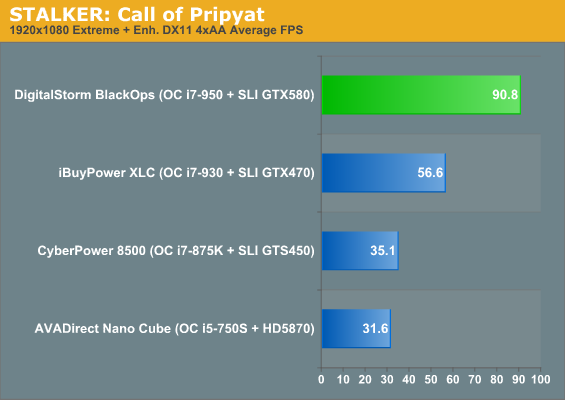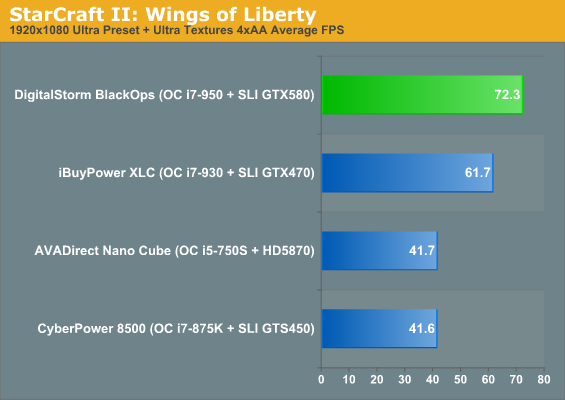 Nope. At this point you could actually argue fairly convincingly that the 580s are CPU-limited by the 3.8GHz Intel Core i7-950. That would sound crazy, but the results seem to bear that out: adding antialiasing barely affects performance in any of these games. Mass Effect 2 and STALKER both take decent dives in performance, but they're both still far beyond playable. Two GeForce GTX 580s are just plain overkill for the 1080p resolution we test at [Ed: Sorry, no 30" LCD for Dustin!], but if you were planning on going 3D Vision or gaming in surround with a pair it's reasonable to assume they'd be more than up for the task.