STALKER: Call of Pripyat
The third game in the STALKER series continues to build on GSC Game World's X-Ray Engine by adding DX11 support, tessellation, and more. This also makes it another one of the highly demanding games in our benchmark suite.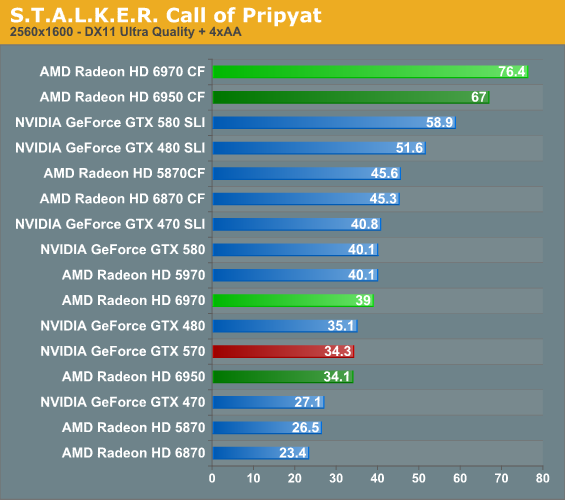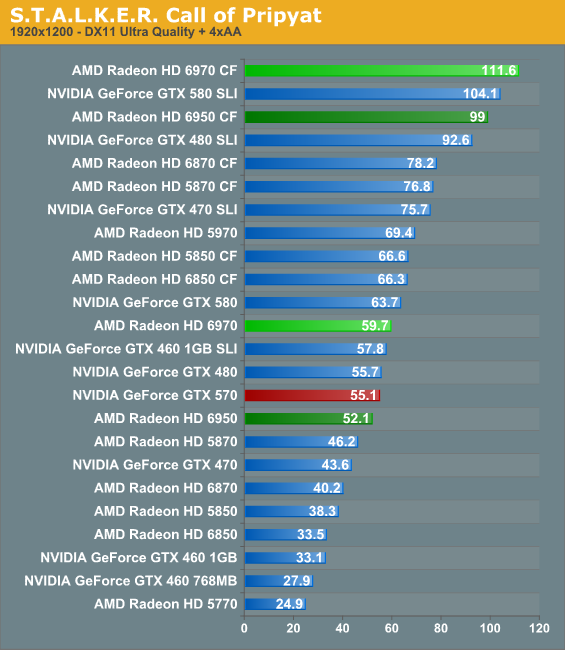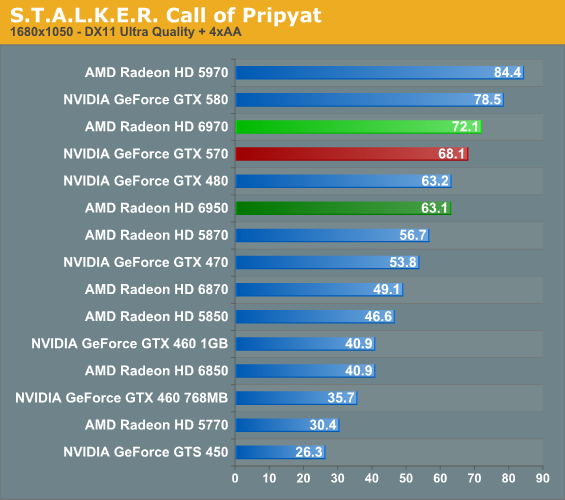 It's when we finally get to STALKER, a game that uses significant tessellation, that we see the 6900 stretch out its legs and shine. Once more compared to the GTX 570 the 6950 is close to or meets it in performance while the 6970 takes anywhere from an 8%-20% lead and threatens the GTX 580. But the real story is the 6900 series versus the 5870; the 6950 enjoys a 15% lead while the 6970 is anywhere between 30% and 50% faster depending on the resolution. Between the game's high memory requirements and its use of tessellation, the 6900 has a very clear advantage over the 5870. It's situations like these where AMD's forward looking architecture is meeting a forward looking game.