Battlefield: Bad Company 2
The latest game in the Battlefield series - Bad Company 2 – remains as one of the cornerstone DX11 games in our benchmark suite. As BC2 doesn't have a built-in benchmark or recording mode, here we take a FRAPS run of the jeep chase in the first act, which as an on-rails portion of the game provides very consistent results and a spectacle of explosions, trees, and more.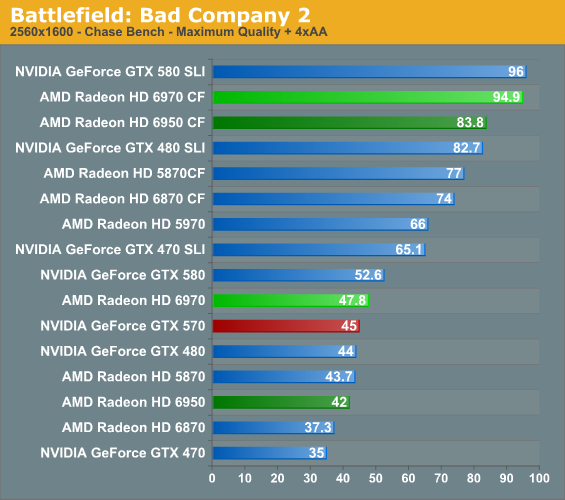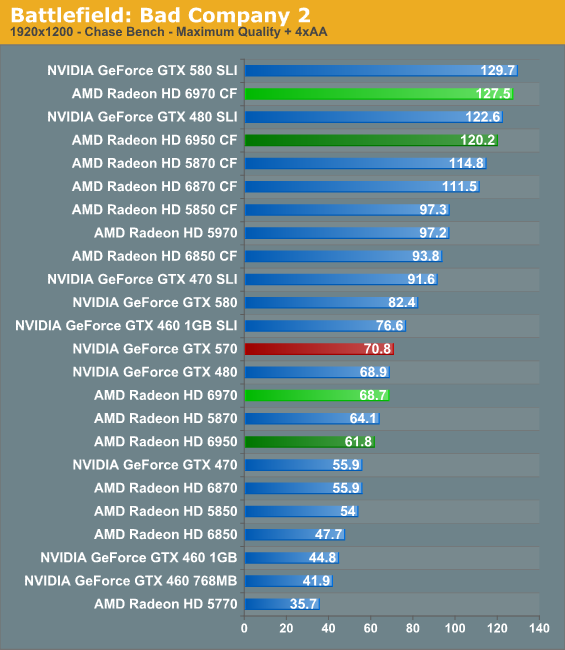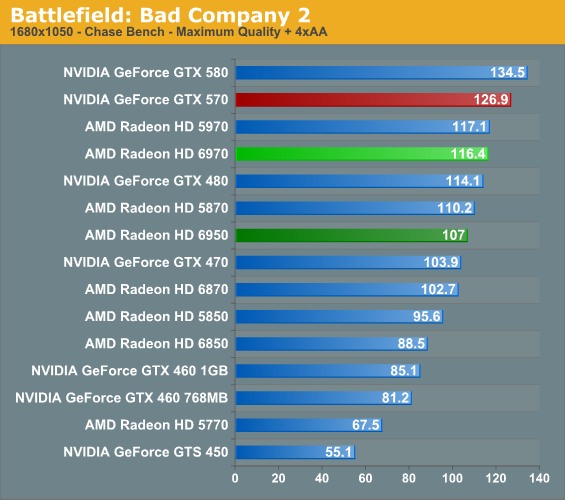 Bad Company 2 has ended up being a rather balanced game. Neither AMD or NVIDIA GPUs end up being favored giving us performance close to our global average. At higher resolutions the 6970 can meet or beat the GTX 570, while we have to drop to 1680 for the 570 to take a real lead. Meanwhile the 6970 CF is but a hair's width away from the GTX 580 SLI.
Curiously this is another game where the 5870 holds an advantage over the 6950. Bad Company 2 is another game that normally appears shader-bound, so this may be an outcome from AMD's shader change. At the same time it's a very recent game, so it shouldn't have any particular attachment to the older VLIW5 design.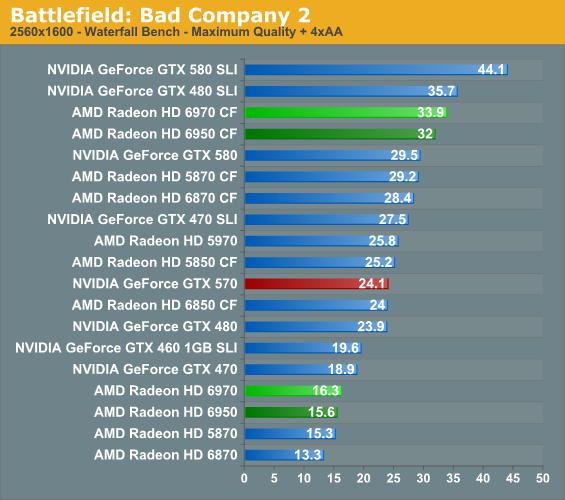 As for our Water benchmark, it produces disappointing result for the 6900 series. AMD has simply never done well here and the 6900 cards don't seem to have what it takes to break that curse. The result is that while the averages are close, the worst case scenario of minimum framerates looks much worse for AMD.