Performance
We've already seen that Hummingbird is a competent performer in the Galaxy S line of devices, but haven't gotten to see how that performance changes with the updated Dalvik VM that 2.2 (and thus 2.3) brings. Android 2.3 doesn't bring as big of a performance boost, and it's hard to tell in the first place given the lack of any other Hummingbird devices running Android 2.2.
Regardless, performance overall is around where it should be. I've included numbers from the myTouch 4G which I've begun testing, and Vivek's G2 as these show performance of the new 45 nm Snapdragons which is also competent. Adreno 205 comes close to but falls short of PowerVR SGX 540 in every case. Note that Neocore is now clamped by vsync across both the new Snapdragons and Hummingbird - those numbers literally are the cap.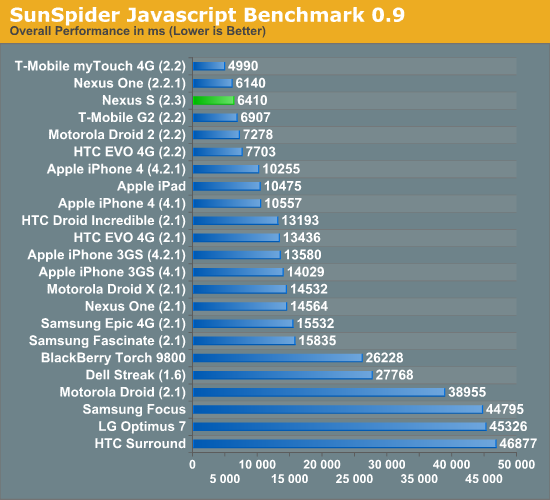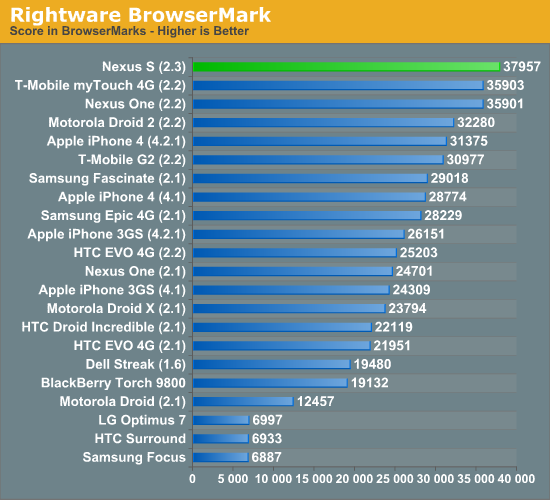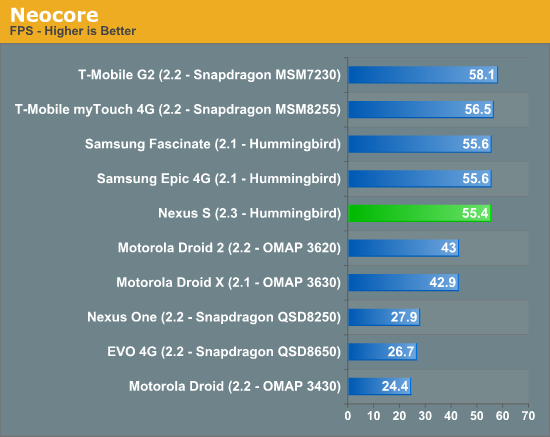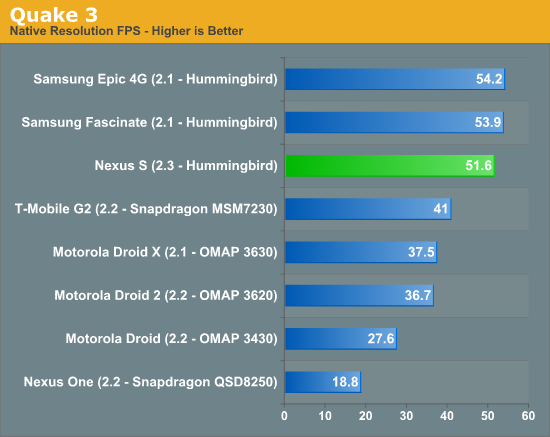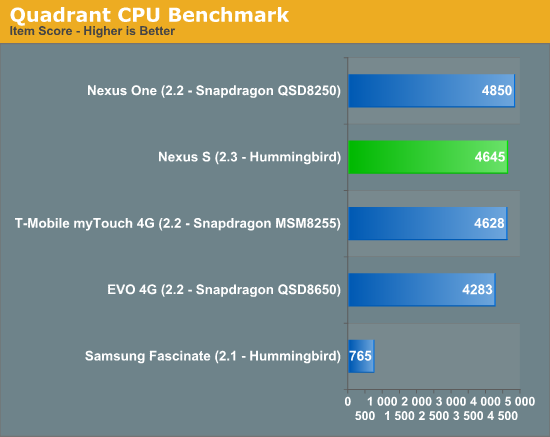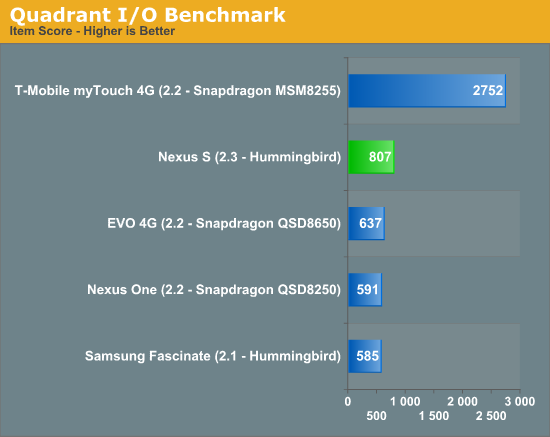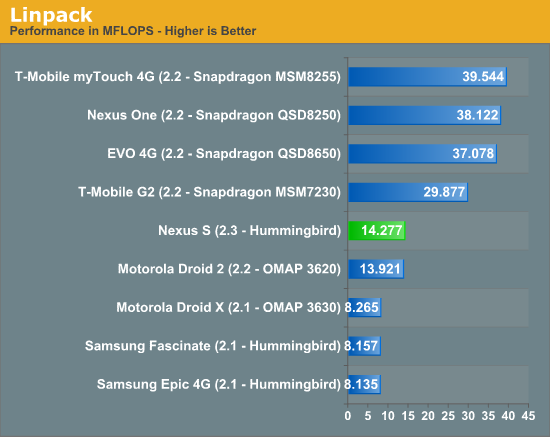 We also continue to see the strong lead in Linpack from Qualcomm Snapdragon's much faster FPU which neither of the A8s can catch. That said, Hummingbird does see a jump over the numbers it posts running Android 2.1.