Metro 2033
The next game on our list is 4A Games' Metro 2033, their tunnel shooter released earlier this year. In September the game finally received a major patch resolving some outstanding image quality issues with the game, finally making it suitable for use in our benchmark suite. At the same time a dedicated benchmark mode was added to the game, giving us the ability to reliably benchmark much more stressful situations than we could with FRAPS. If Crysis is a tropical GPU killer, then Metro would be its underground counterpart.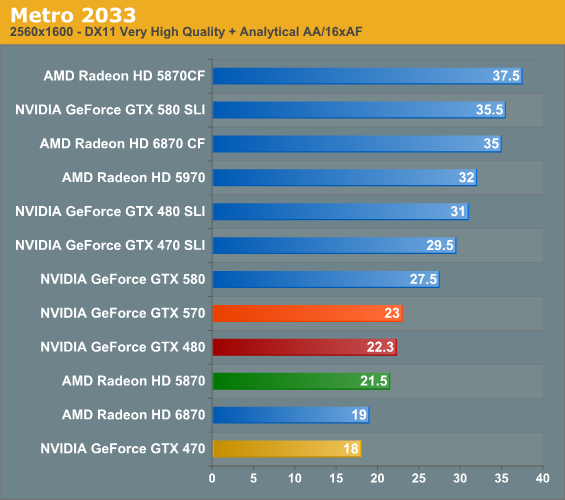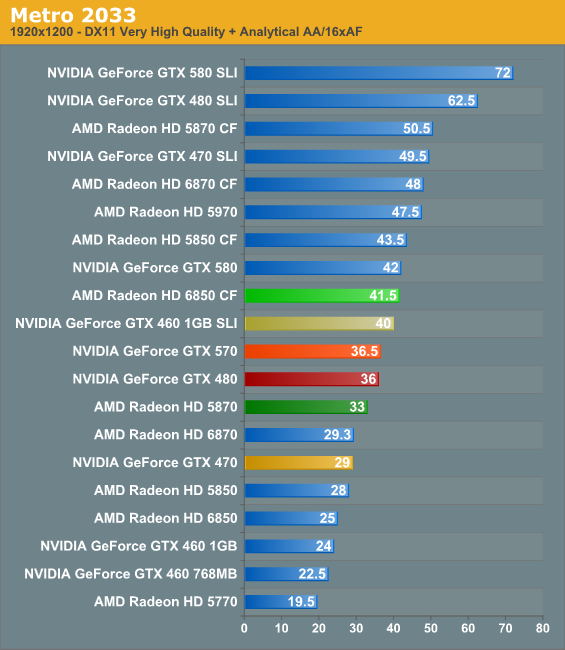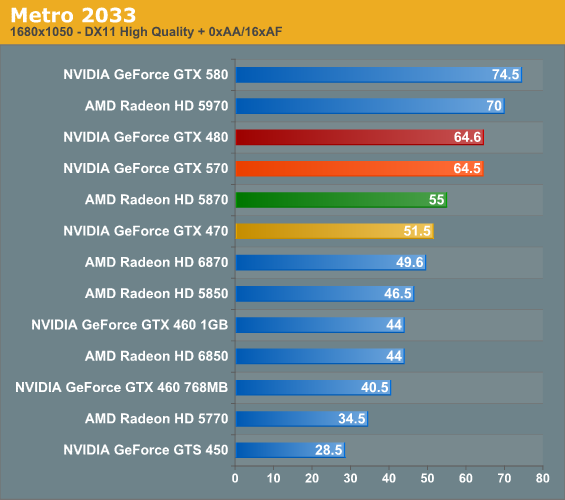 While Metro was an outstanding game for the GTX 580 to show off its performance advantage, the situation is quite different for the GTX 570. Here it once again fulfills its role as a GTX 480 replacement, but it's far more mortal when it comes to being compared to other cards. The higher the resolution the closer the 5870 and GTX 570 are, with this being only a 10% lead for the GTX 570 at 1920. However the SLI/CF cards are in a similar situation, and only pull ahead of the GTX 570 by around 10%.
As for the GTX 470, the GTX 570 is once again 25% faster at 1920, a reasonable outcome for this shader-heavy game.