Wolfenstein
Finally among our benchmark suite we have Wolfenstein, the most recent game to be released using the id Software Tech 4 engine. All things considered it's not a very graphically intensive game, but at this point it's the most recent OpenGL title available. It's more than likely the entire OpenGL landscape will be thrown upside-down once id releases Rage next year.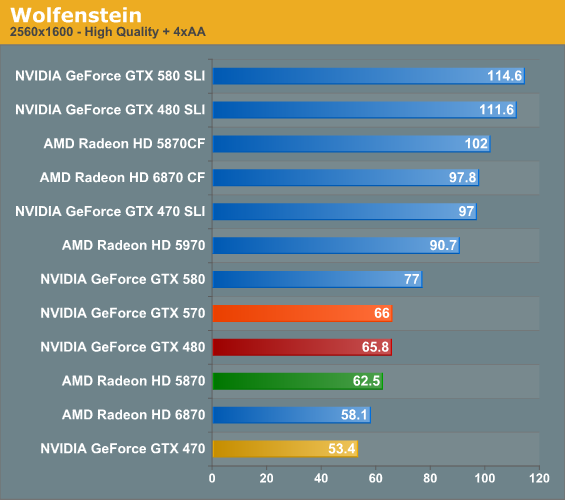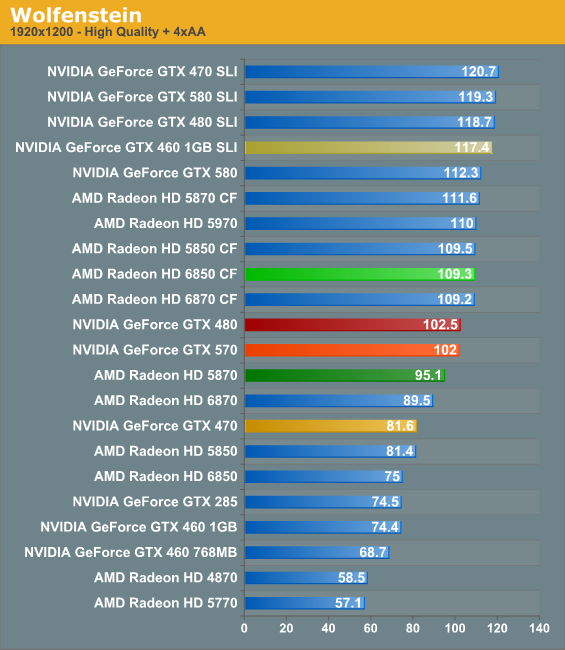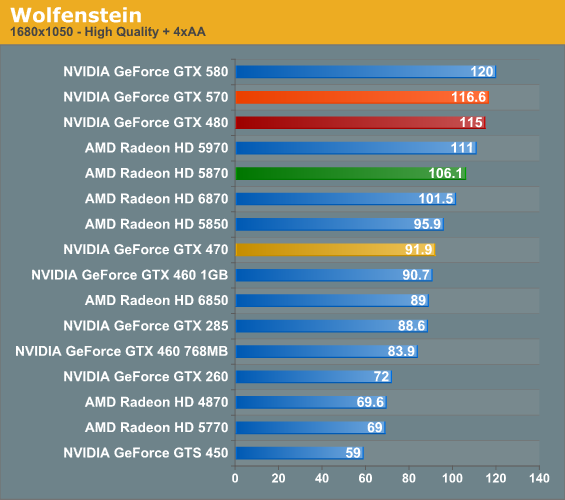 At lower resolutions Wolfenstein is CPU limited, and even 1920 isn't too far off from this with our latest crop of cards. With this in mind, the GTX 570 finds itself on par with the GTX 480, while against the GTX 470 it enjoys a 25% lead.
Conversely AMD's strong OpenGL performance undermines what little lead NVIDIA would have. At 1920 the GTX 570's lead over the 5870 is only 7%, though this is largely an academic difference since even the 5870 gets more than 60fps at 2560.