Mass Effect 2
Electronic Arts' space-faring RPG is our Unreal Engine 3 game. While it doesn't have a built in benchmark, it does let us force anti-aliasing through driver control panels, giving us a better idea of UE3's performance at higher quality settings. Since we can't use a recording/benchmark in ME2, we use FRAPS to record a short run.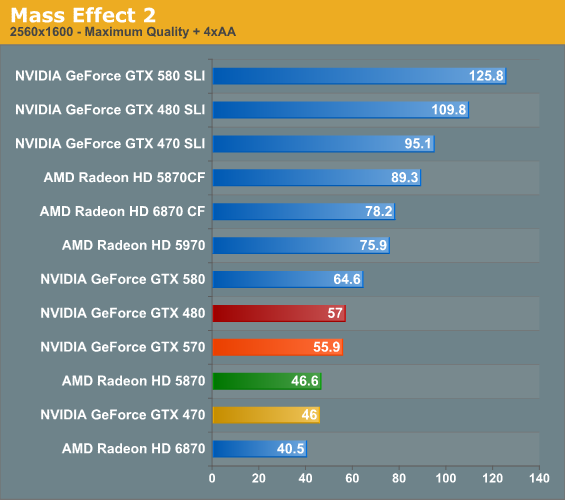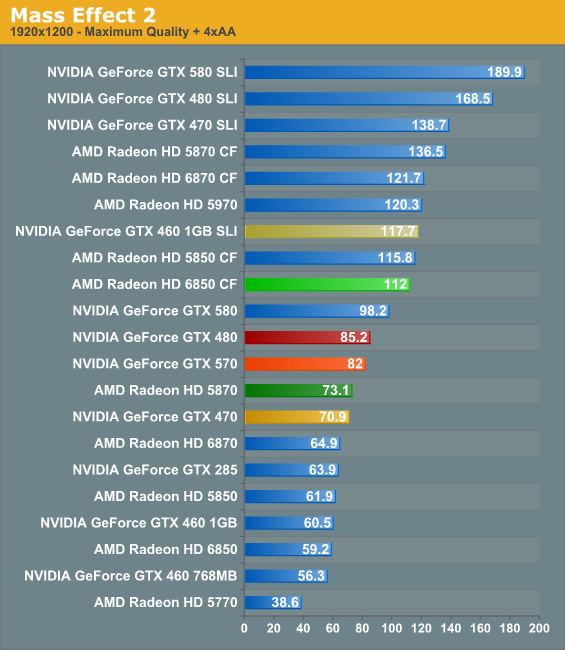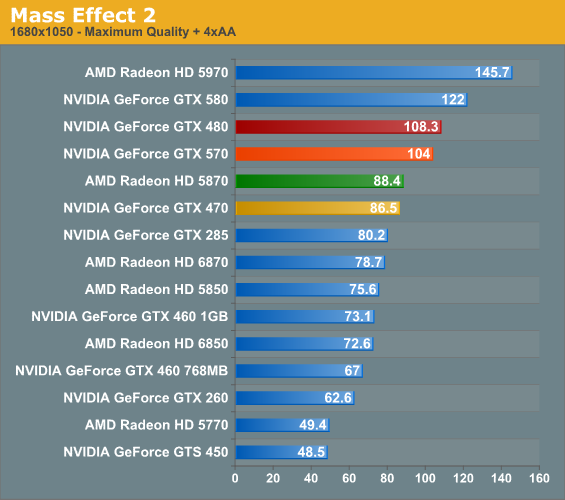 Coming from our past games, Mass Effect 2 throws us a bit of a curveball as it's the only other game where the GTX 570 has any kind of remarkable disadvantage compared to the GTX 480; albeit tiny, the GTX 570 trails the GTX 480 by around 4% here. This is also one of the smaller advantages for the GTX 570 over the GTX 470, showing a smaller 17% gain. From what we're seeing with the GTX 500 series, it looks to be the game in our suite most likely to be memory bandwidth bottlenecked.
With that memory bottleneck the GTX 570 doesn't have a chance to run too far ahead of its AMD competition. At 1920 the performance advantage over the 5870 is only 13%, and of course the SLI/CF cards do quite well here by over 35%.