DiRT 2
Codemasters' 2009 off-road racing game continues its reign as the token racer in our benchmark suite. As the first DX11 racer, DiRT 2 makes pretty thorough use of the DX11's tessellation abilities, not to mention still being the best looking racer we have ever seen.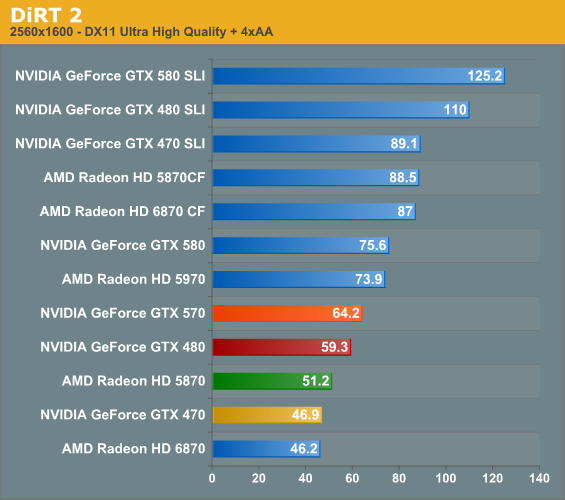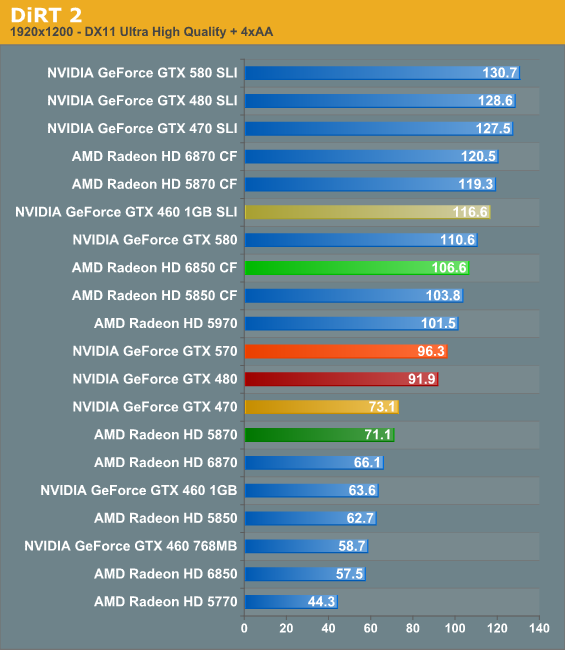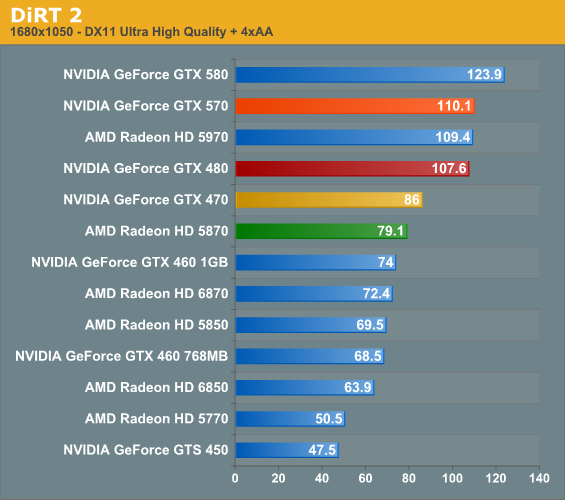 DiRT 2 is another game where the GTX 570 enjoys an advantage over the GTX 480 beyond a simple difference in core clocks. Once we move up to less CPU-limited resolutions we're looking at a 4-6% performance advantage, giving the GTX 570 a small but noticeable lead. This lead also gives it a larger than normal advantage over the GTX 470, pushing the gap to over 35%.
As for the competition, this is another title where the Radeon 5870 can't close the gap; in fact it does a bit worse than the GTX 470. The SLI/CF cards do better here, particularly the NVIDIA cards with their better scaling under this game.