Battery, Noise, and Heat
Given the monstrous specifications of a notebook like the 8740w—the 45W TDP of the Intel Core i7-820QM, the 100W TDP of the NVIDIA Quadro 5000M—it should come as no surprise that even an 8-cell battery is going to struggle a bit with producing useful running time.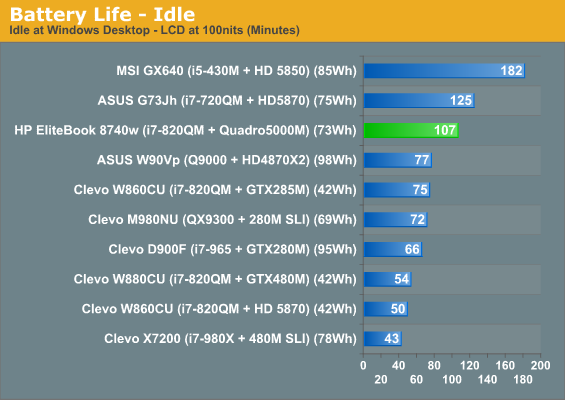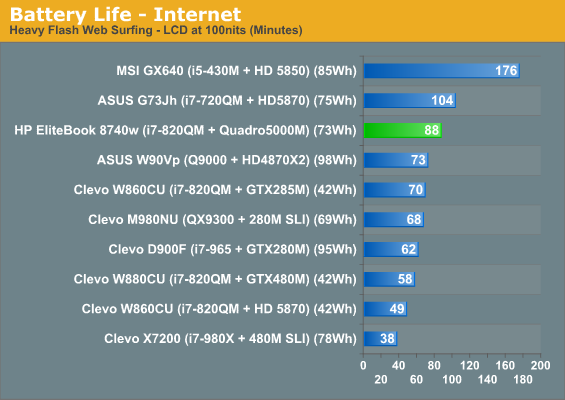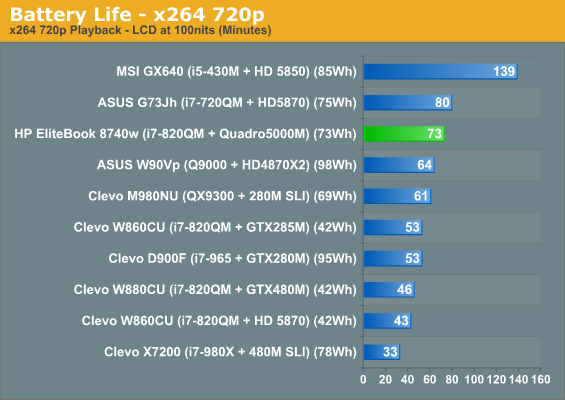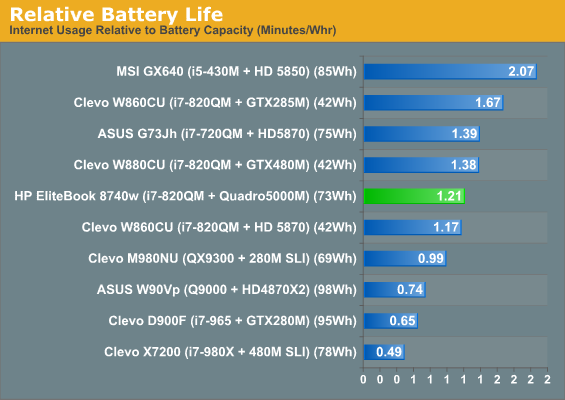 Well, Clevo and their glorified uninterruptible power supplies take their usual licks here and among these beasts the EliteBook 8740w doesn't come off too badly. You could definitely use this notebook off the mains in a pinch.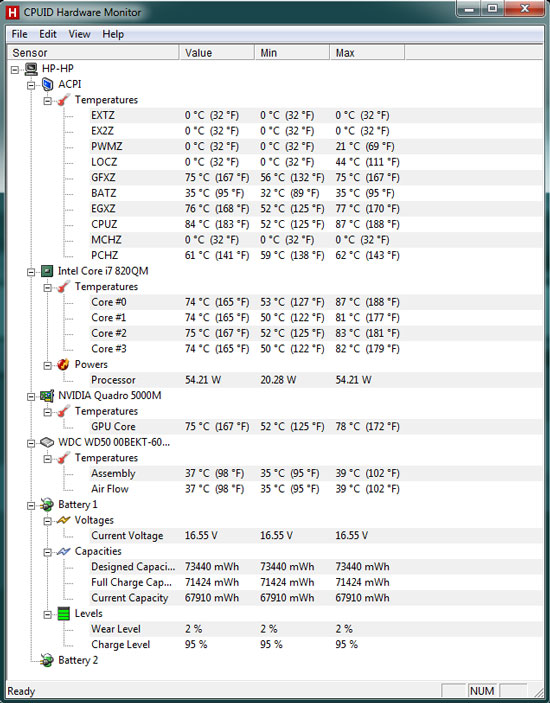 Temperatures aren't half bad either. Given the GF100 is a notorious space heater and the quad core processor certainly can't be doing the machine any favors, our load temperatures remain surprisingly mild all things considered. The cost for these solid thermals? The surface does radiate a little heat, and there's a low whooshing sound. In the grand scheme of things the EliteBook really is nowhere near as noisy as some other units we've tested. You can't expect silence with components like these, but that said the fan noise could be a heck of a lot worse.