Futuremark and Gaming
Since NVIDIA's Quadro 5000M is the fastest mobile workstation GPU they offer, we figured it would be only fair to put it through its paces in our "High" and "Ultra" presets. Again it's going to face off against some of the desktop systems we've tested to give you some idea of the performance difference, but it's also important to remember that this chip is tuned for OpenGL and workstation-class workloads, not gaming.
We'll start with Futuremark, just to get it out of the way.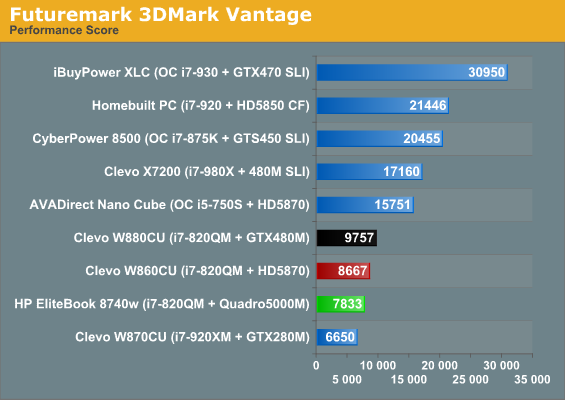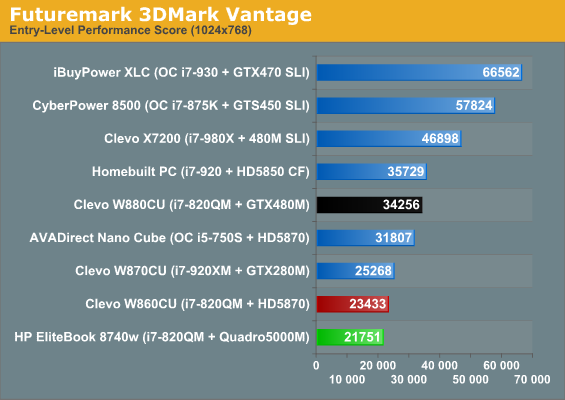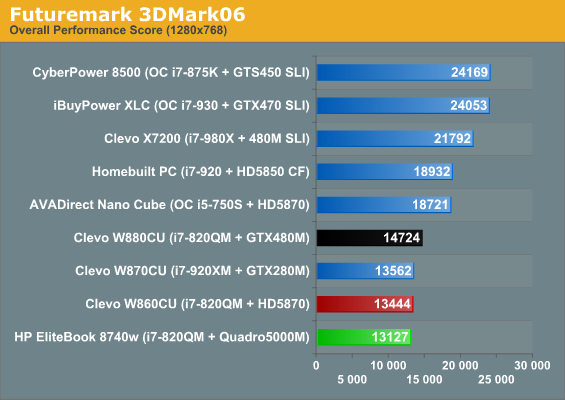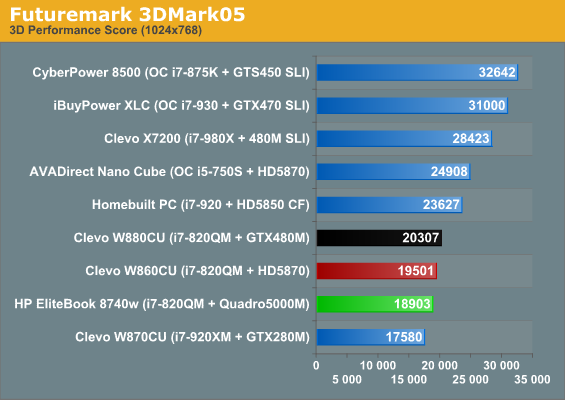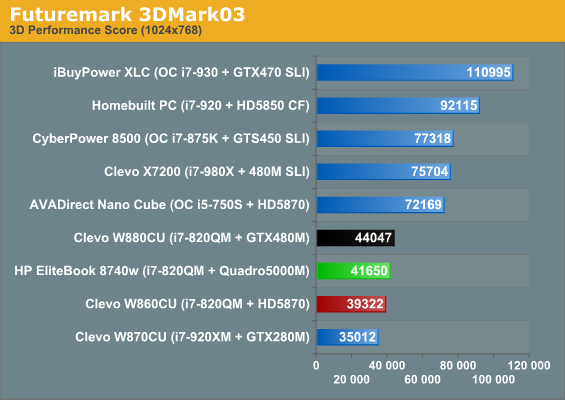 Futuremark performance isn't too impressive, with the GTX 480M posting a comfortable lead over its OpenGL-optimized sibling. Let's see what happens when we move to gaming in our "High" preset, though.
At this point it's worth mentioning that though the EliteBook's screen runs at a (very attractive) 1920x1200 native resolution, we've stuck with our 16:9 benchmark resolutions. The performance difference between 1080p and 1920x1200 is slight, and doing so helps us keep results consistent with the other notebooks we test.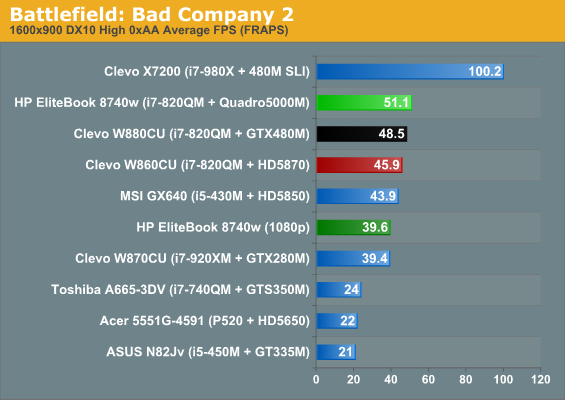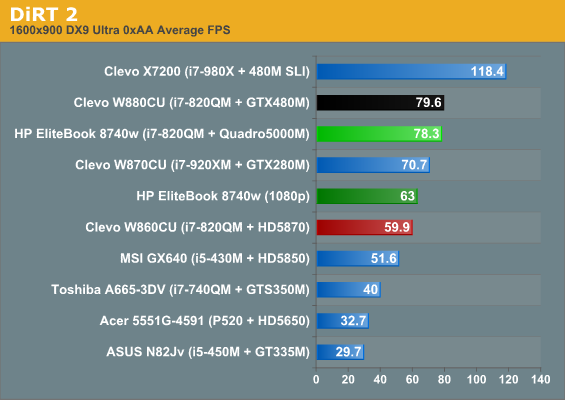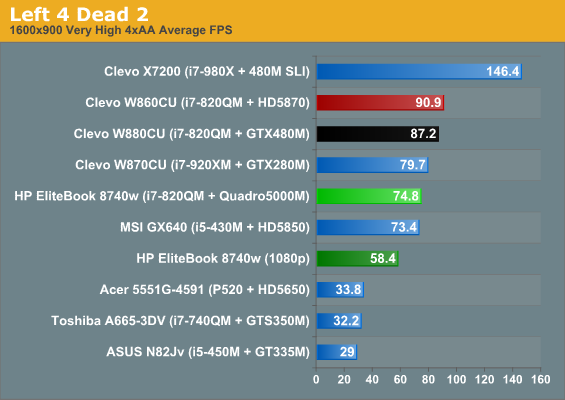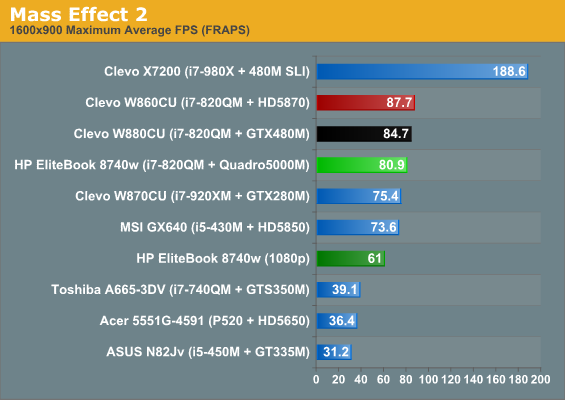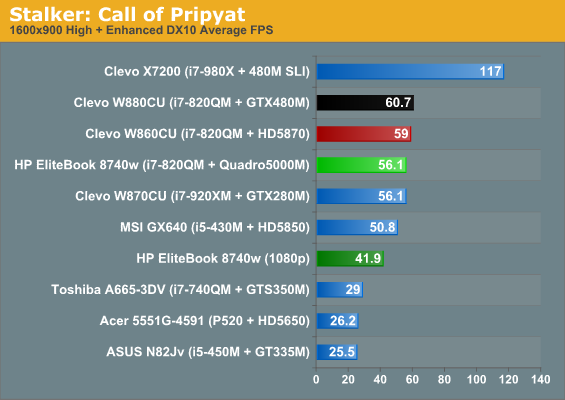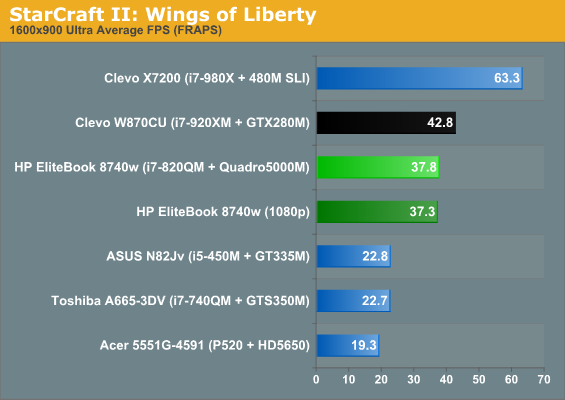 First, the great news: even at our "High" preset the 5000M in the EliteBook is able to post consistently playable numbers at 1080p with more than enough room to breathe. It trades blows with both the GeForce GTX 480M and ATI's Mobility Radeon HD 5870—not too shabby. But let's see what happens when we really max things out.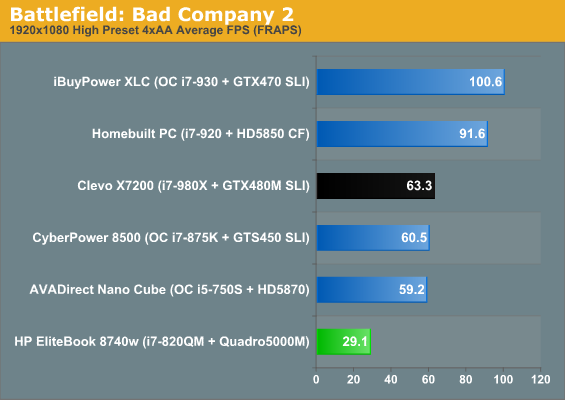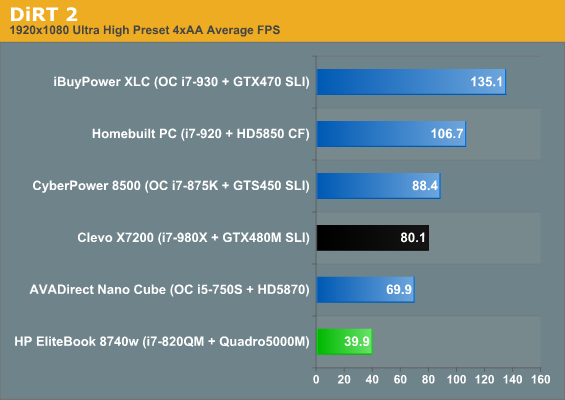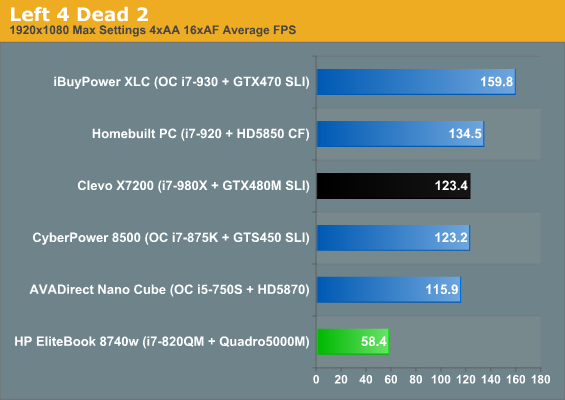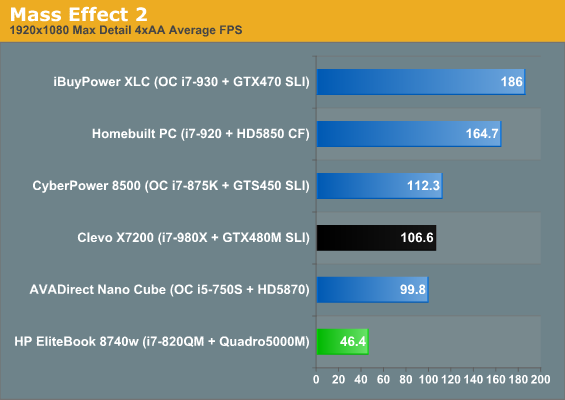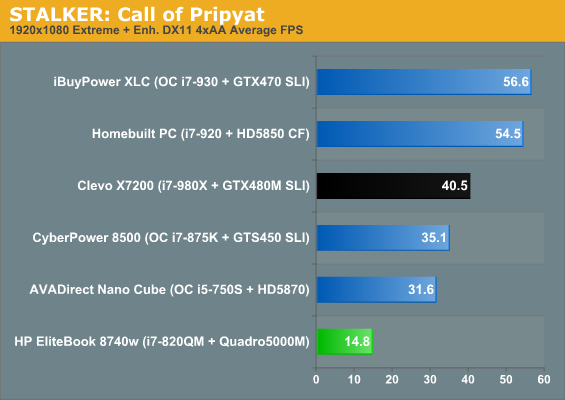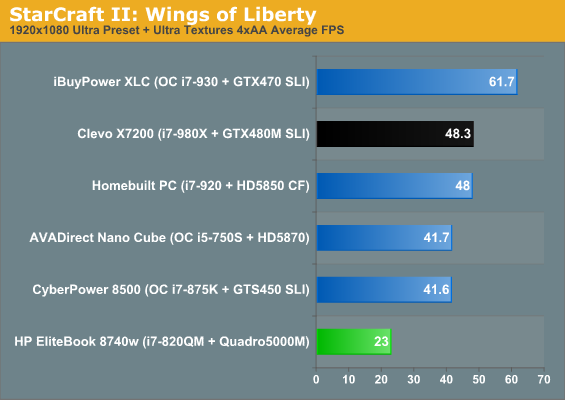 Unfortunately it's at these ultra settings that the 5000M really starts to struggle, and it's here we see the massive gulf in performance between desktop and mobile graphics. While the 5000M is still going to be able to game like a champ (when you're not working, naturally), we still can't help but wonder why NVIDIA's engineers aren't using the far more efficient GF104 chip the GeForce GTX 460 is based on for their mobile high end. AMD isn't doing itself any favors either; the Mobility Radeon HD 5870 was an incremental upgrade on last generation's mobile top end, and they now have the more efficient Barts GPU to build a halfway decent mobile graphics part out of.
The 5000M is fast, but just as we said about its consumer counterpart, the GTX 480M, it just doesn't actually make any sense to cram a horribly truncated GF100 into a laptop. Bring on GF104 or GF110 already.