Overclocking
All three chips here are easily overclockable. The Phenom II X6 1100T could hit 4GHz however not stable enough to make it through our test suite with stock cooling. I ended up at 3.89GHz for the 1100T: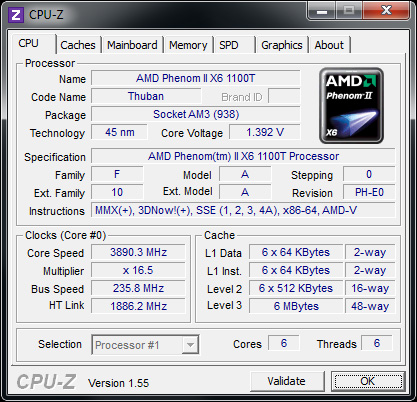 The Athlon II X3 455 proved to be even more potent than the 450 sample I tested last time. I managed a 3.85GHz overclock out of this one: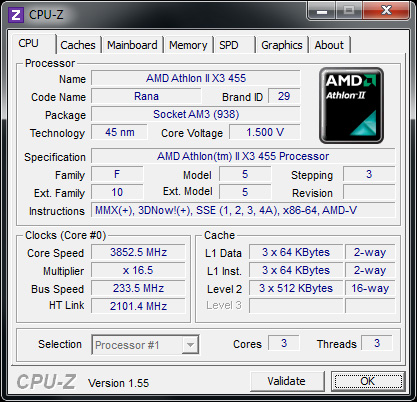 The 3.85GHz overclock held even when I enabled the chip's disabled 4th core.
Finally the Phenom II X2 565 BE hit an impressive 3.92GHz even with a third core enabled: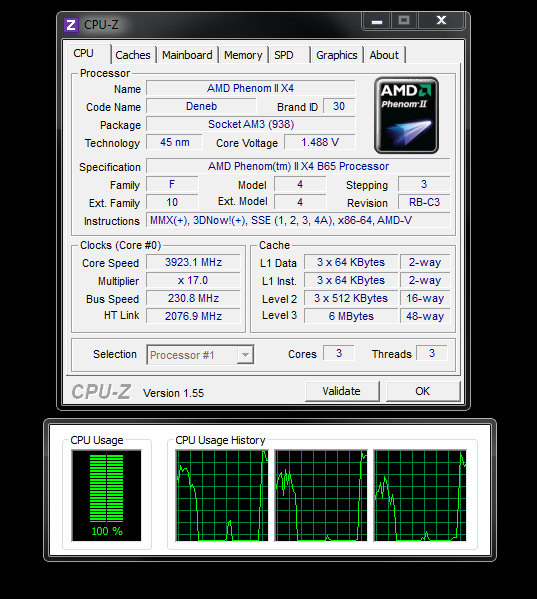 While overclocked the best value continues to be the Athlon II X3 455 which now performs like a Clarkdale Core i5. Unlock the fourth core and the Athlon II X3 455 is faster than a Lynnfield Core i5 in threaded applications: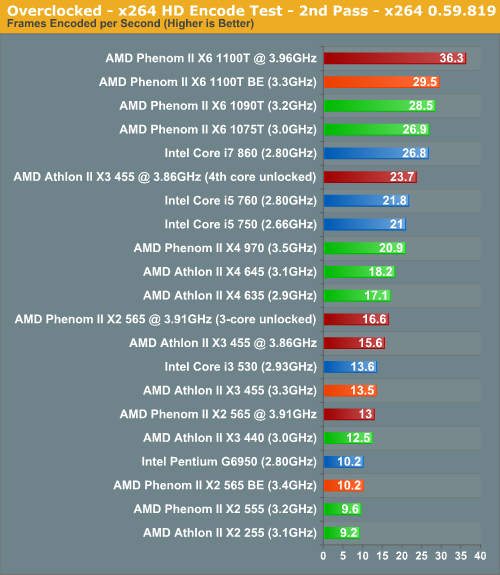 You do pay the price in power consumption, the added voltage necessary to reach these higher clock speeds manifests in much higher power consumption. Such is the tradeoff with most voltage overclocking: