15.6 Inches of 1080p-ness
It's a fact: we gripe incessantly about bad screens around here, and with good reason. The screens that go into notebooks are almost consistently terrible across the board, even by woefully cheap TN panel standards. Dismal viewing angles, dire color gamut, mediocre contrast and brightness...these are the problems that consistently plague the review units that pass through our hands. Which is a large part of how Dell wound up snaring our Gold Editors' Choice award with the XPS 15: that notebook had an awesome screen.
That said, there are other 15.6" notebooks with 1080p screens, and though they're rare, the Clevo B5130M is one of them. Upgrading from the stock 1366x768 screen to this 1080p panel is a paltry $56 from AVADirect, making it pretty much a slam dunk if you plan on ordering from them. But how well does it perform?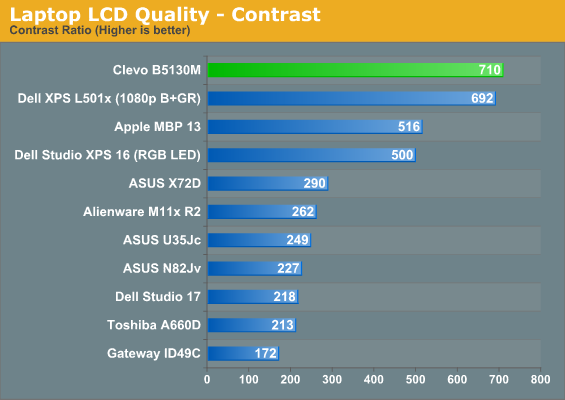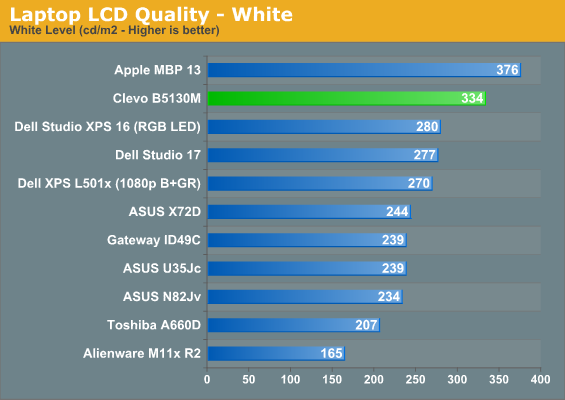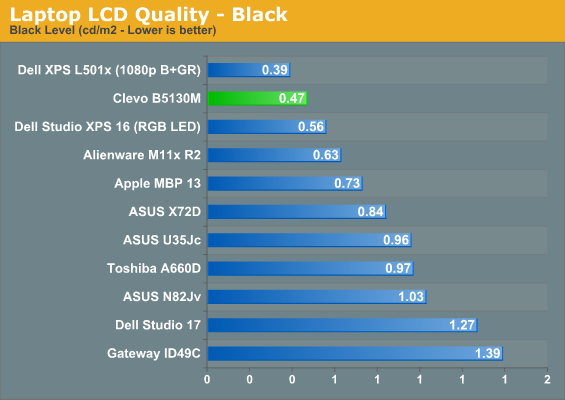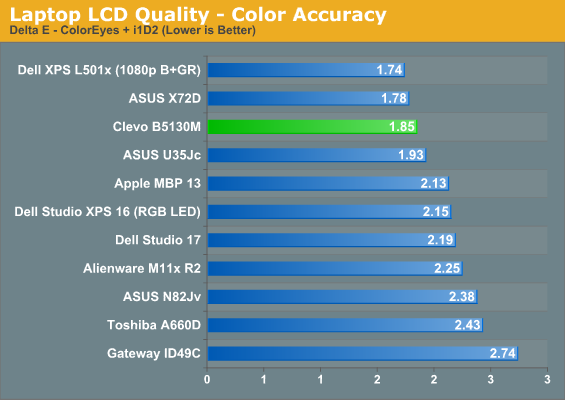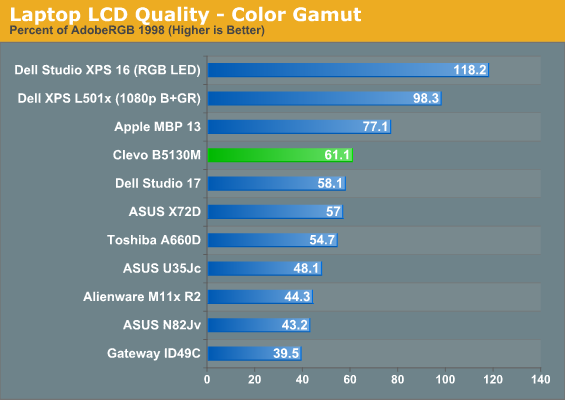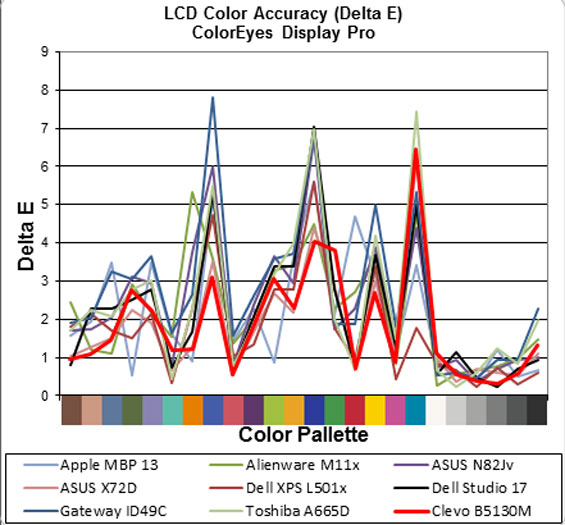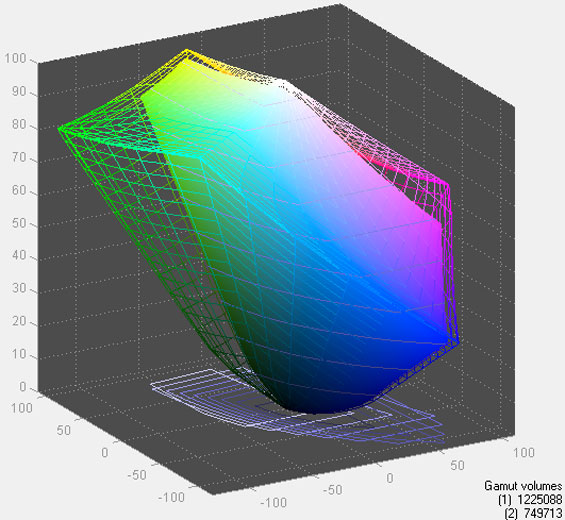 So it's not the best screen we've reviewed here. That said, the 1080p Hannstar panel in the Clevo B5130M does come awfully close. Even subjectively it's a nice screen with good viewing angles and a fairly wide "sweet spot," but the numbers back it up. When doing battery testing, our standard 100-nit brightness is the second-lowest setting in Windows for the screen, and believe me when I say it goes way up. If there's any disappointment here, it's that Clevo doesn't use the same AU Optronics panel that Dell does, but this screen also doesn't have the benefit of the kind of backlighting Dell's does either. The result is a great contrast ratio but only better-than-average color gamut.