Gaming and Graphics Performance: Futuremark and Low Preset
Jarred's review of Dell's XPS 15 already proved the GF108 chip powering the GeForce GT 420M and 425M (and 435M) is at least enough to come within striking distance of NVIDIA's only real competitive graphics part from last generation, the GeForce GT 335M. That said, it's worth checking to see how much of a difference 60MHz of extra core clock and 120MHz of extra shader clock make, though the 425M in the Clevo B5130M is crippled with DDR3 running 200MHz slower than the 420M in the XPS 15.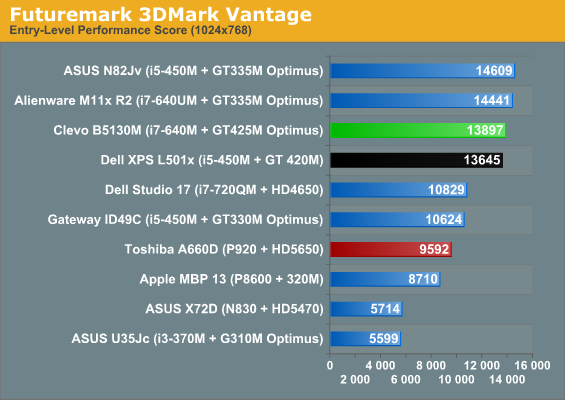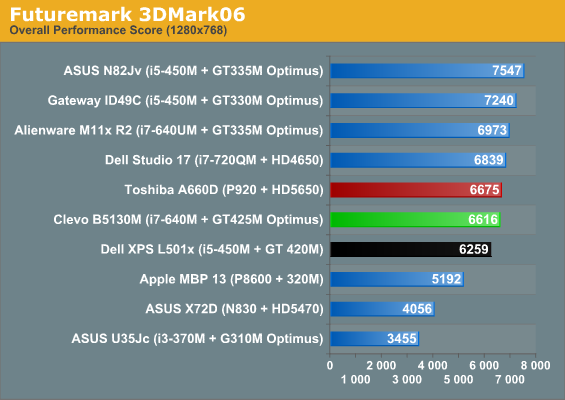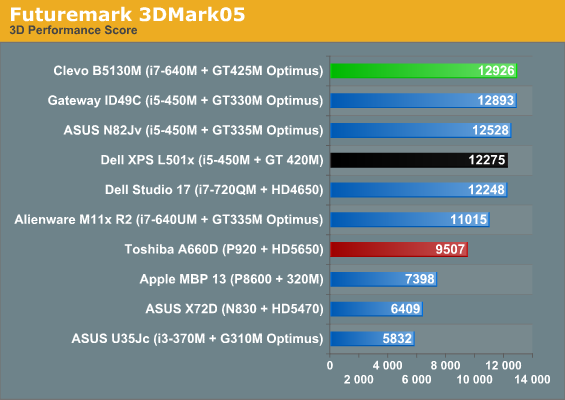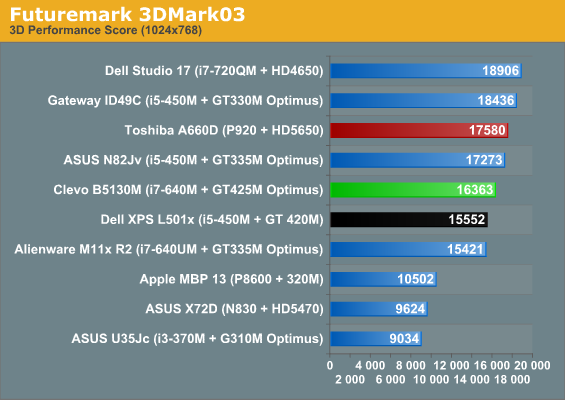 So far, Futuremark's benches place the 425M (and the faster processor accompanying it) slightly ahead of the 420M. Still, that lower memory clock has to hurt at least a little bit. Let's see what happens when we throw the 425M into a gaming situation. Our "low" series of presets is still more liable to push the processor harder than the GPU, though.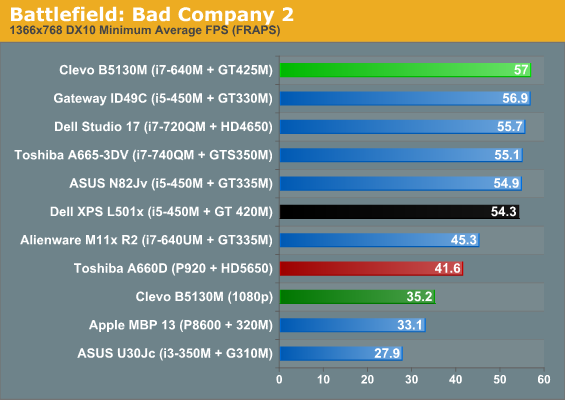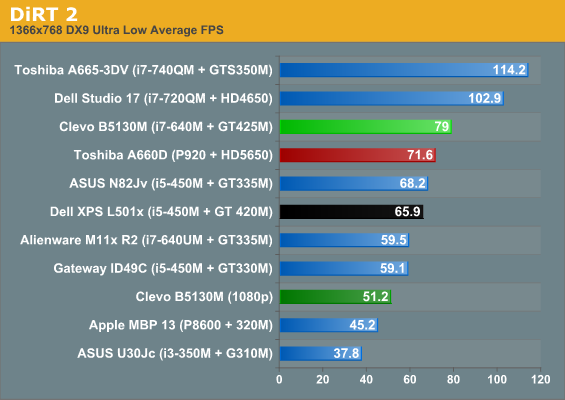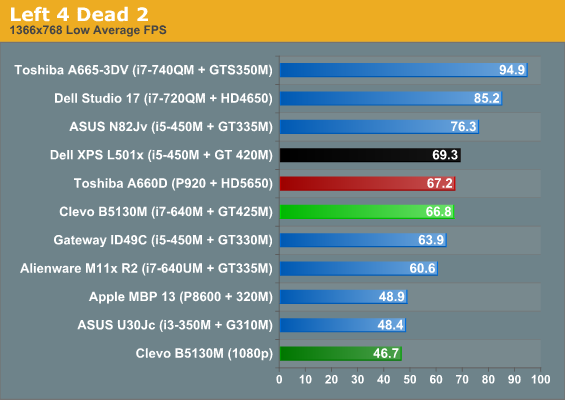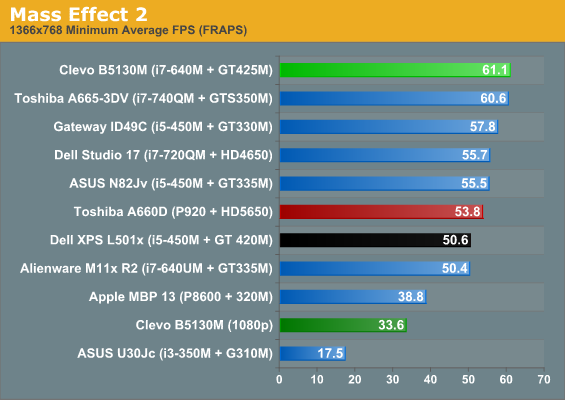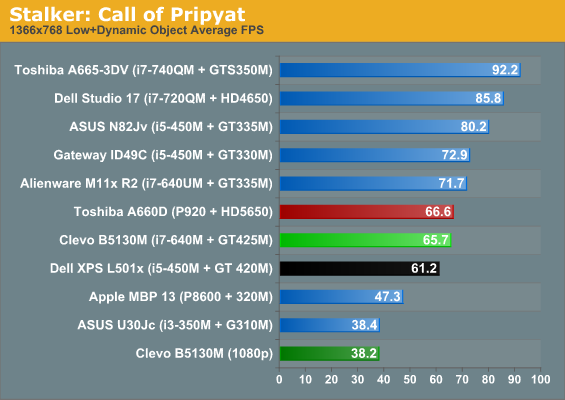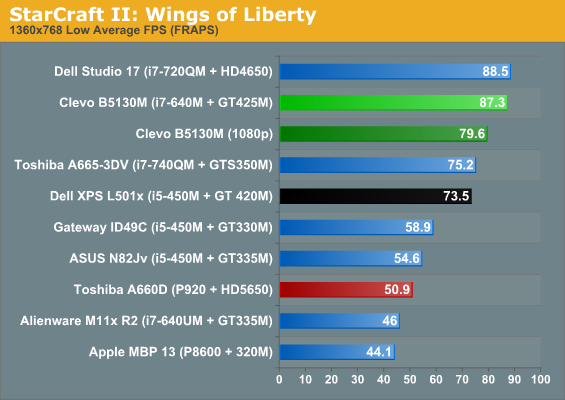 The big takeaway here is that all of these games are playable at our low preset at 1080p using the GeForce GT 425M. At the lower, more common (and more irritating) mainstream 1366x768 resolution, there's clearly a lot of room for the 425M to stretch its legs. The slower memory doesn't seem to be affecting it too badly either, although there's a reasonable chance the much faster i7-640M is making up for the difference at these lower, CPU-bound settings.