Application Performance: the i7-640M vs. the i7-720QM
The Clevo B5130M has brought with it an interesting point of contention that AVADirect was graceful enough to let us test: can Intel's fastest mobile dual-core, the i7-640M, outperform their slowest current-generation mobile quad, the i7-720QM? It's something worth exploring, because the 640M can actually be found for a reasonable price online for users daring enough to upgrade their mobile processors. The two are essentially at near price parity, but while the 720QM can turbo up from its nominal 1.6GHz clock to 2.4GHz on two cores and 2.8GHz on one core, the 640M starts at 2.8GHz and hits 3.2GHz on two cores and a blistering 3.46GHz on a single core. Both of these chips are Hyper-Threaded, too.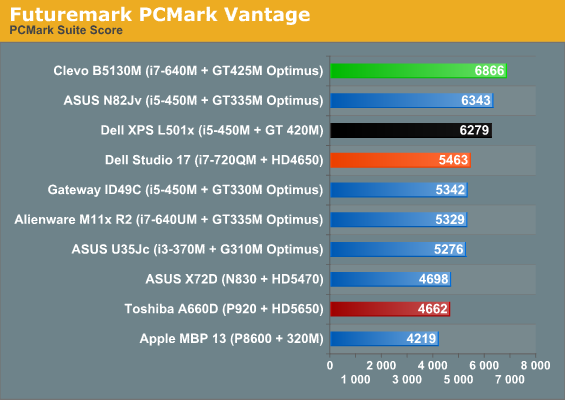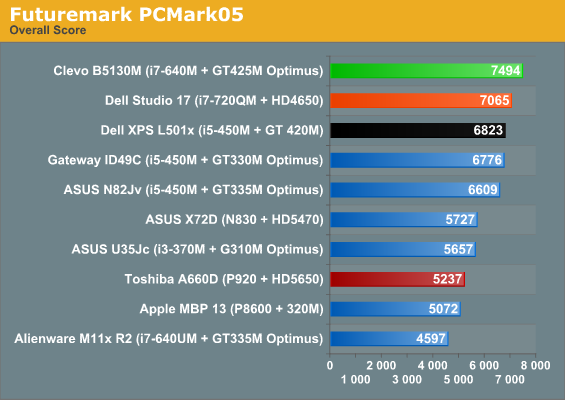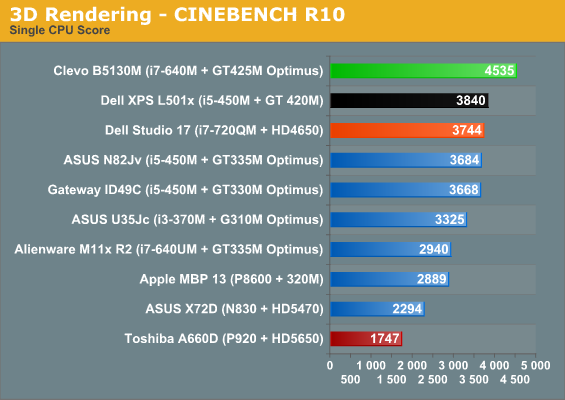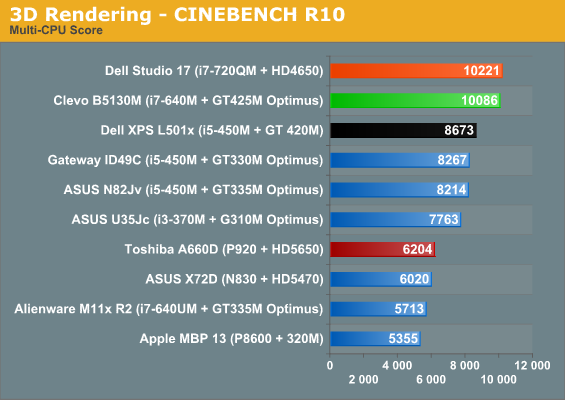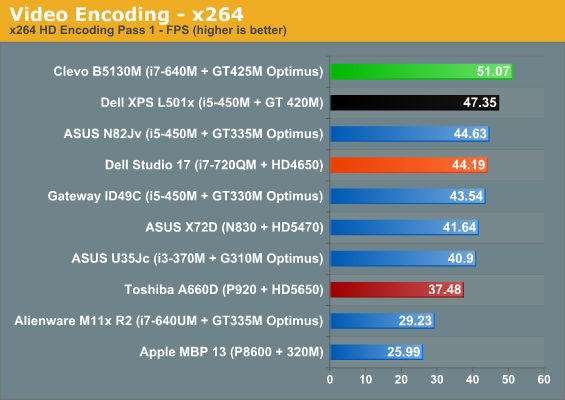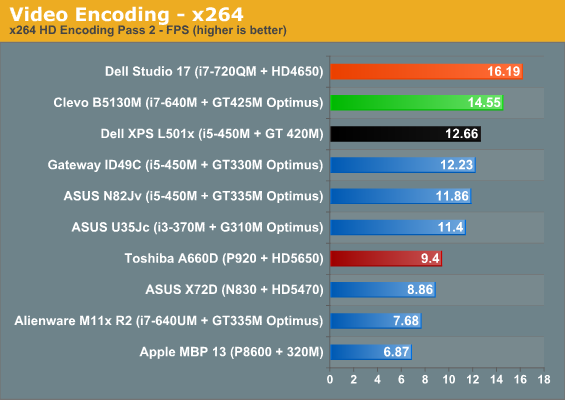 Ouch. That's actually pretty damning for the i7-720QM. It's only in the most heavily threaded tasks that the quad-core can produce a lead over the i7-640M, and even then the lead isn't exactly commanding. Unless you're certain you can take advantage of the 720QM's four physical and eight logical cores, the 640M may wind up being a better choice more often than not.
As a special bonus round, we took a quick look at hard drive performance to see how the Western Digital Scorpio Black fares against the industry standard Seagate Momentus 7200.4. The Momentus is extremely common and is usually the drive found in notebooks shipping with a 7200RPM hard disk. In testing with HDTune Pro 4.60, we found the performance of the two to be fairly close, with the Scorpio Black producing negligibly faster scores across the board. The exception is burst speed: the Scorpio had a measured 138.7 MB/sec burst speed, nearly 40MB/sec faster than the Seagate. Measured latency was also 1.5ms lower on the Scorpio Black, but at the end of the day we're not sure the drive is ultimately worth the upgrade. Mercifully, it's only four bucks more than the Seagate when configuring from AVADirect, so if you're not keen on going the SSD route and even the Momentus XT is too rich for your blood, the Scorpio Black is a solid alternative.