CPU Performance
Overall CPU performance is typically leaps and bounds better than Intel's dual-core Atom D510. However that's an easy target to beat. If we look at an identically (or even lower) clocked Pentium or Celeron dual-core processor, VIA loses.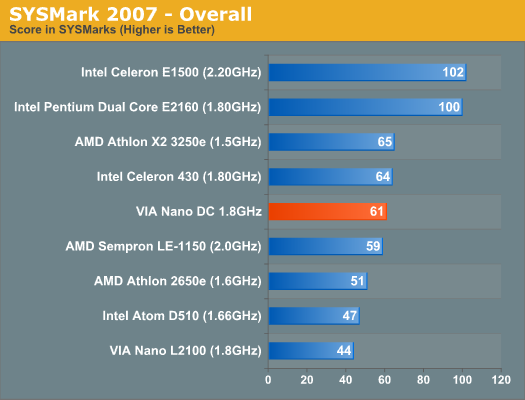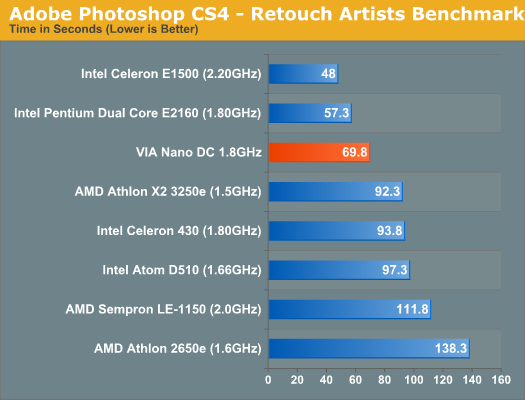 Photoshop performance is actually pretty impressive for the platform we're looking at. You get performance that's in the range of low end Pentium Dual-Core processors.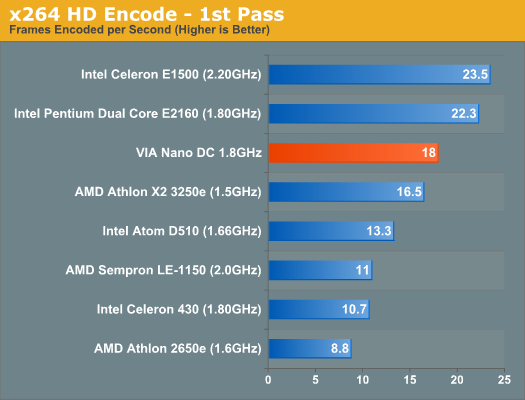 Even video encoding impresses as the DC Nano platform is faster than AMD's dual-core 1.5GHz Athlon X2. Intel has the performance-per-clock advantage with the Pentium dual-core but Atom is nowhere near it.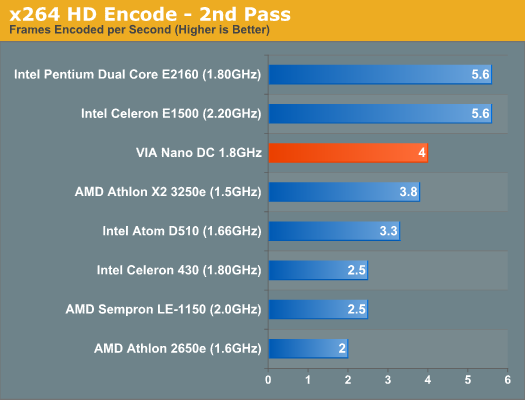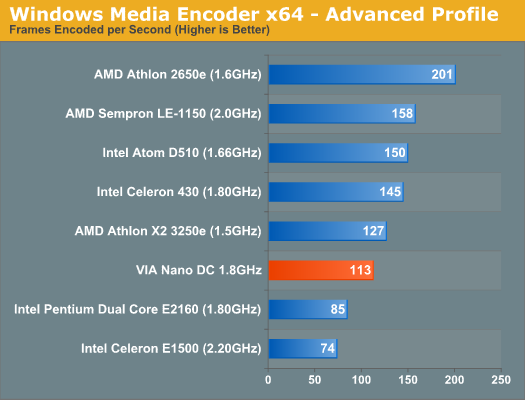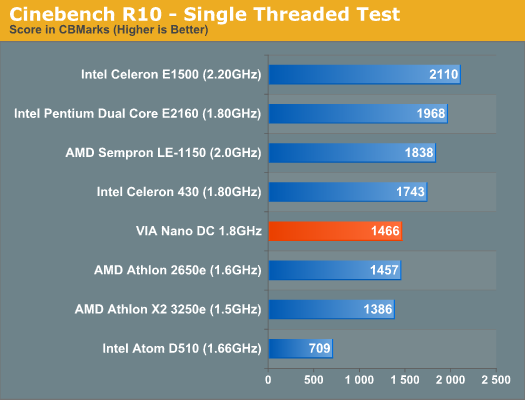 Nano's single threaded performance is really where it shines vs. Atom. You get roughly double the performance, which is quite visible in normal OS interaction or light apps like web browsing. Everything just pops up a lot quicker.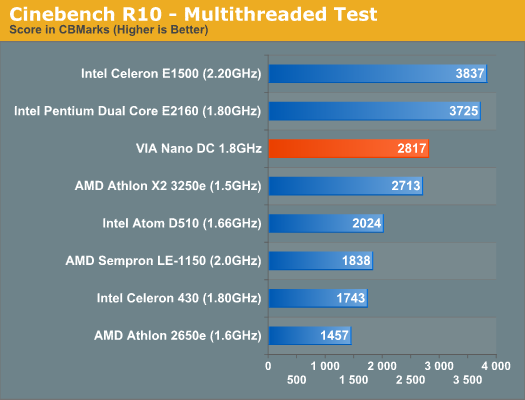 With a second core at its disposal the new Nano does very well in multithreaded environments as well. Again we have it besting the Athlon X2 3250e.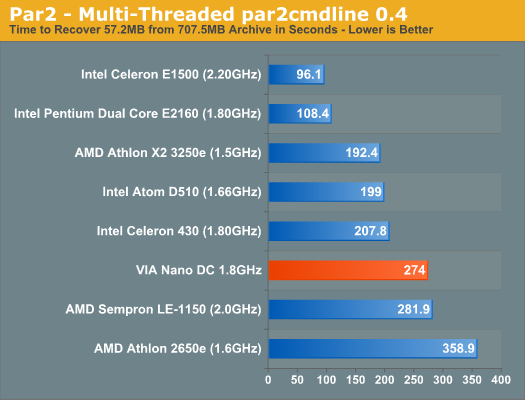 I ran our Par2 test here because it is highly optimized for Intel architectures. It is a real world test however and it shows you that despite VIA's architectural advantages, there will be situations where even an Atom may be faster.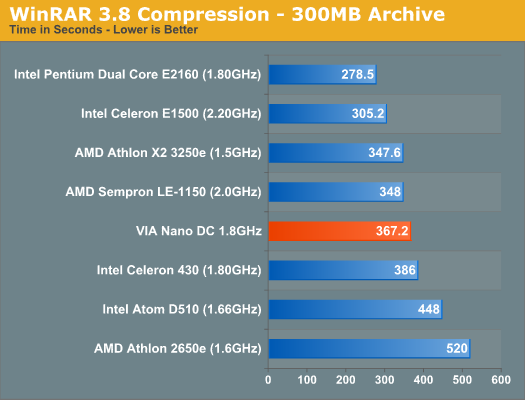 In most cases however, the DC Nano will be noticeably faster than a Pineview Atom and within striking distance of an Athlon X2.