ASUS UL80Jt—Display Performance
The UL80 is a midpriced consumer notebook, so we went in expecting a poor screen. ASUS didn't disappoint us, with yet another middling display, this time with an AUO panel. This is a horse we've beaten to death, over and over again, so I'm just going to give you the numbers and move on.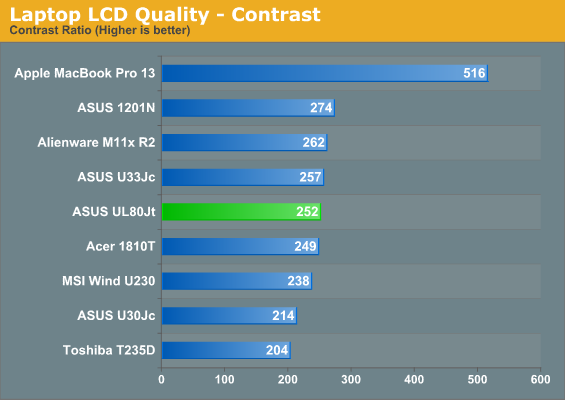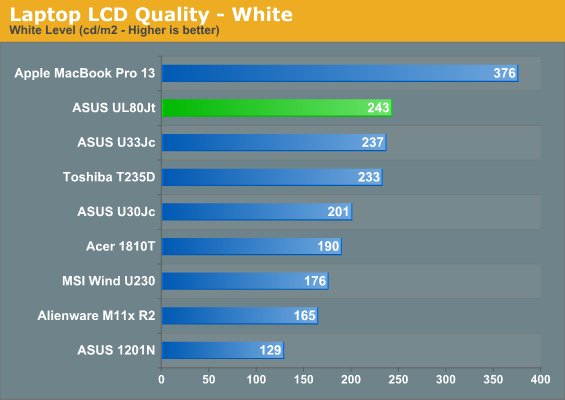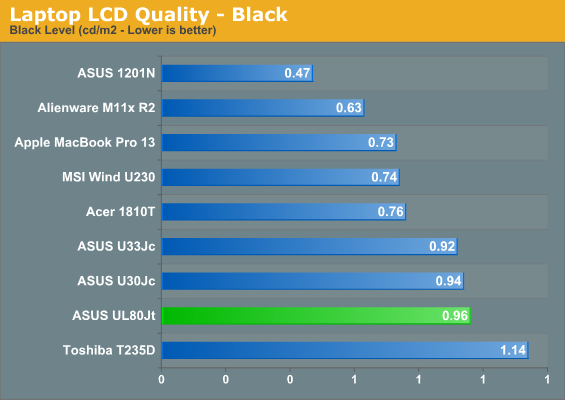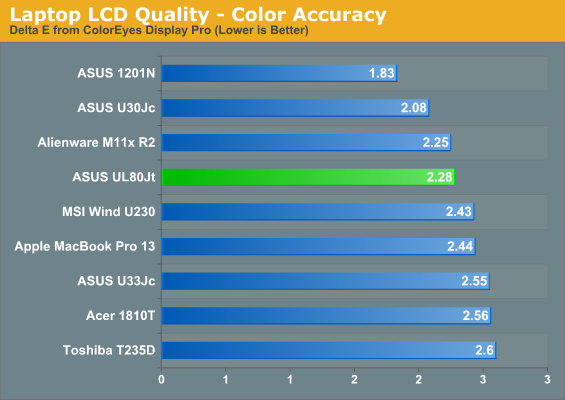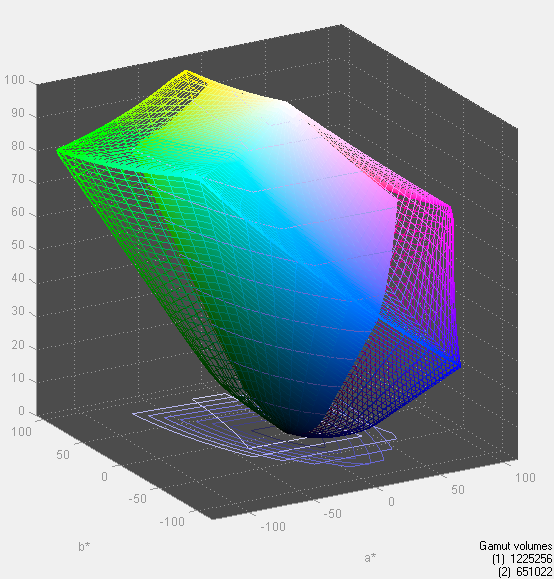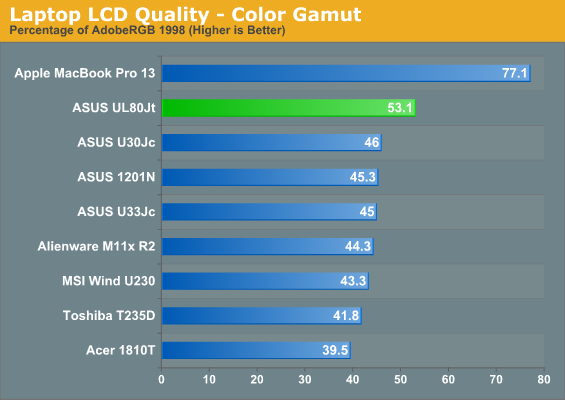 The UL80 has a 14" WXGA display, with a 1366x768 16:9 resolution. The U30 has the same resolution screen in a 13.3" form factor, so you get the same amount of screen real estate in a slightly smaller form factor. I'm not a huge fan of 1366x768 resolutions on screens larger than 13.3". I'd like to see more manufacturers fit 14" and larger notebooks with 1600x900 displays (or go back to 1440x900!), but ASUS has never really done the high-res thing outside of their now defunct V-series business line, so I'm not too surprised.