ASUS UL80Jt—Battery Life
The UL80Jt has a mediocre CPU and a mediocre GPU, but the real question is, can it match its predecessor's amazing battery life? Sadly, no.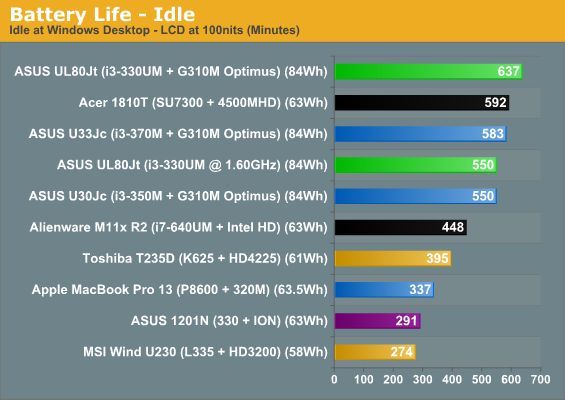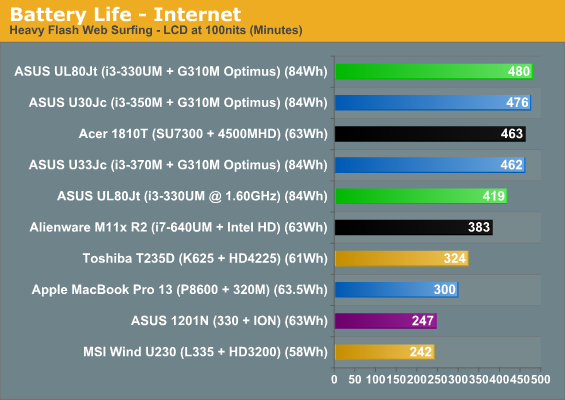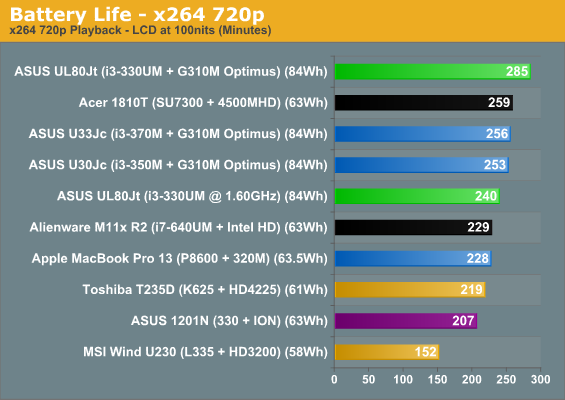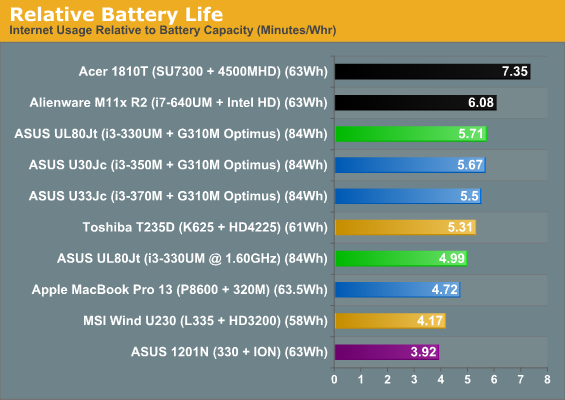 It's not too much better than the U3x models that we had in the labs previously. Not to complain about 10.5 hours of ideal case battery life, but that's significantly worse than the previous generation UL80Vt and only about 45 minutes more than the U30/3/5Jc trio. Given the cut in processing performance, I'm seriously disappointed.

I've been hearing some things spoken in hushed tones, mostly alleging that the Core 2010 ULV processors aren't nearly as power efficient as the previous generation CULV processors, and our experience with the i3 and i7 ULV chips is proving this correct. If there's only 45 minutes to be gained by switching to the ULV processors, it's far more worthwhile to go for the regular i3-based system, especially if we're talking about the difference between 9.75 and 10.5 hours of battery.

This isn't to complain about having 10.5 hours of battery life, which is awesome in its own right, but it's just not as impressive when viewed in context of the UL80Vt and the U30Jc. Things get not happy when we turn on the overclocking though, as we end up seeing less battery life than the U3x series.