Samba shares were the easiest to setup on the LaCie 5big storage server. The video below shows how we configured a SMB share on the NAS.
Running the Intel NASPT benchmark and the robocopy tests gave us the following results: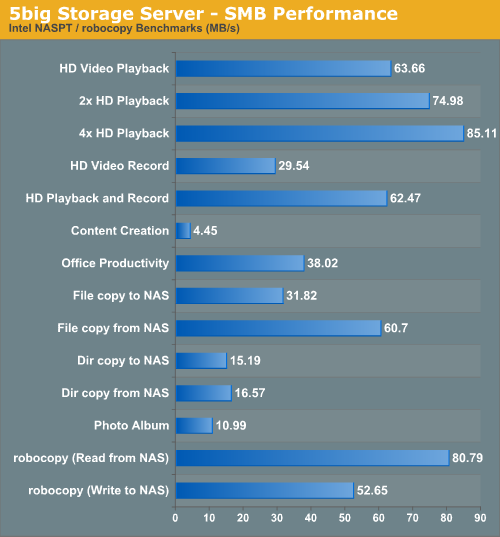 LaCie claims speeds upto 100 MB/s in their marketing literature. While we weren't able to achieve that much in our controlled testbed, we did reach speeds between 80 and 90 MB/s in some of our benchmark components.