Cooler Master Silent Pro Gold 1200W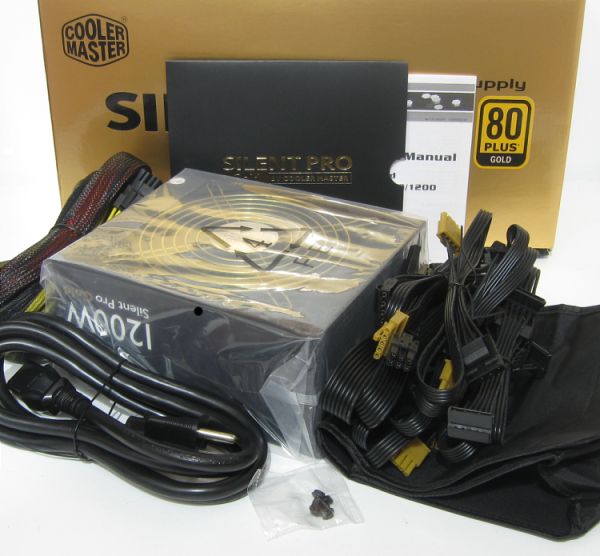 The 16cm long Silent Pro Gold is Cooler Master's latest creation. The package comes with flat modular cables with gold colored connectors, a manual, some screws, and a power cord. Cooler Master told us that there are some special technical features like the transformer core mounted to the heatsink. They have reduced some power loss from terminal pads because many components have direct contacts. Cooler Master offers a 5-year warranty.
Cables and Connectors
Fixed/Modular
Main
24-pin 50cm
ATX12V/EPS12V
4+4-pin 60cm / 4+4-pin 60cm
PCIe
4x 6/8-pin 60cm + 6-pin 10cm
Peripheral
3x SATA 50-70cm / 3x SATA 50-70cm / 3x SATA 50-70cm
2x Molex 50-60cm /2x 50-60cm + Floppy adapter 15cm
The two 8-pin CPU connectors and eight PCIe connectors are satisfying. However, the peripheral cables are very short and there are only four Molex connectors for fans and other peripherals. This is not the best solutions for large cases, but it's good enough for triple-SLI and quad-CrossFire setups.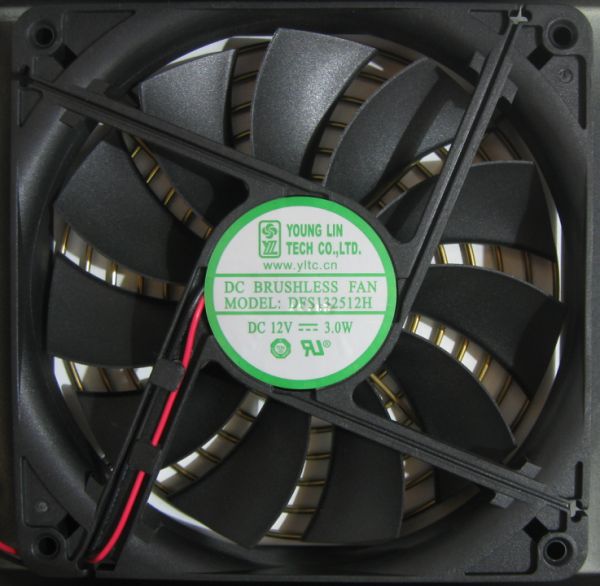 The 135mm fan from Young Lin, model number DFS132512H, is the same one like in the AeroCool V12XT--not very silent nor professional. It's a typical sleeve bearing type spinning at up to 1800RPM with eleven fan blades.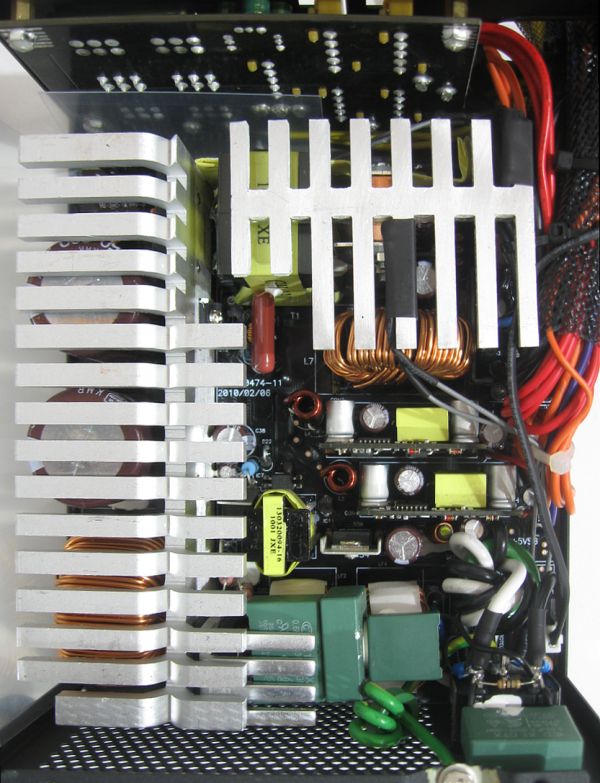 On the right side you can see both DC-to-DC VRMs. This PSU has two main caps from Nippon Chemi-Con, a very small transformer, and a clean soldered cable management PCB. The L-shaped heatsinks should help to increase airflow. Cooler Master has no real single rail for +12V and OCP to protect their multi rail design. The active PFC circuit allows Cooler Master to sell and use this power supply in countries with 90-264VAC input voltage. The placement of parts near the power inlet seems to be very chaotic.