The Screen: Very Good
Many netbooks and notebooks have shipped with 11.6 inch screens. They deliver a good balance between screen size and portability. But the 11.6-inch displays we've encountered in the past have been crap. It's not rocket science, but rather a matter of cost. The majority of users will pick a cheap, bright, glossy display over something with better viewing angles, higher resolution or more accurate colors. And when you're competing mostly based on price, it's tough to make a decision that won't increase sales (I'd argue that it makes the most important part of your customers happier but then again, I don't run Acer/ASUS/Dell/Gateway).
Apple opts out of low margin competition. The cheapest MacBook Air starts at $999. You pay a premium, and part of that premium goes towards the best 11.6-inch display we've ever tested.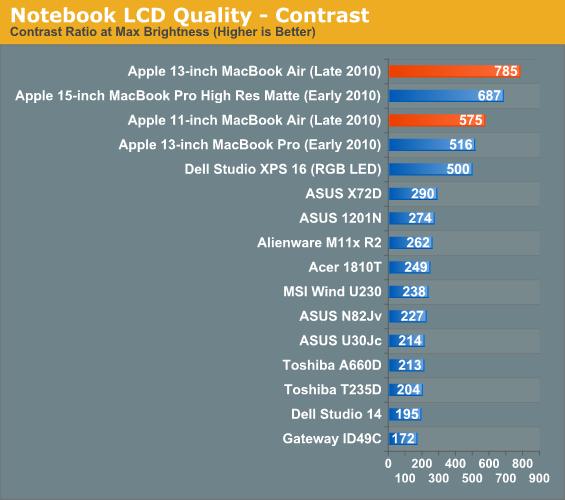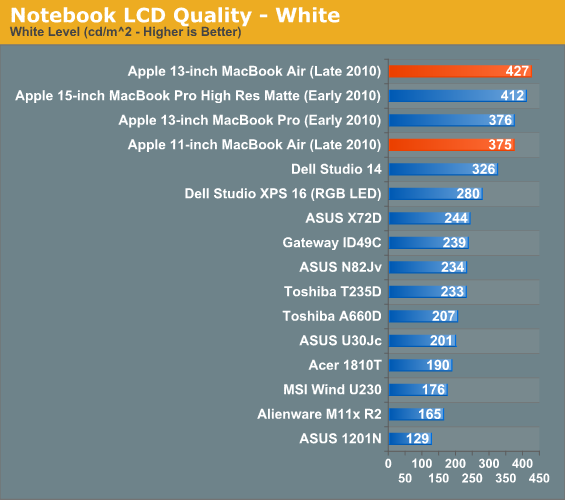 Most 11-inch screens don't get very bright and have sub-par contrast ratios. The 11-inch MacBook Air has neither of these characteristics. It's 127% brighter than the Alienware M11x R2 and has twice the contrast ratio of anything in its class. It's not the most amazing display we've ever seen, but it's way better than the majority of what's out there. In actual use it does look good. The contrast ratio in particular sells the display.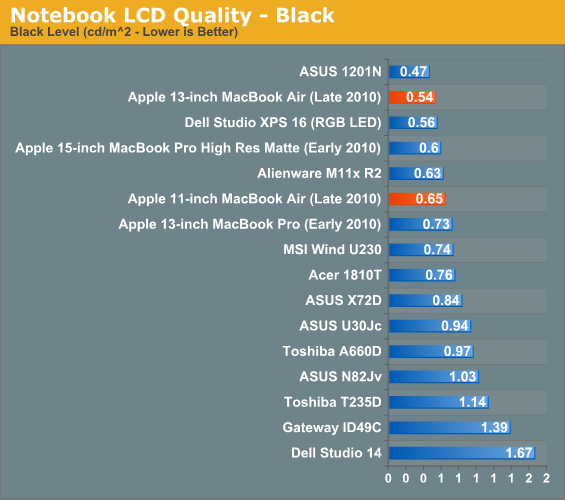 The 13-inch panel is pretty close in performance. The max brightness is a bit higher and black level a bit lower. The resulting increase in contrast ratio is appreciable. For the most part you don't make any quality tradeoffs when going with one MBA over another. It just boils down to screen size and resolution.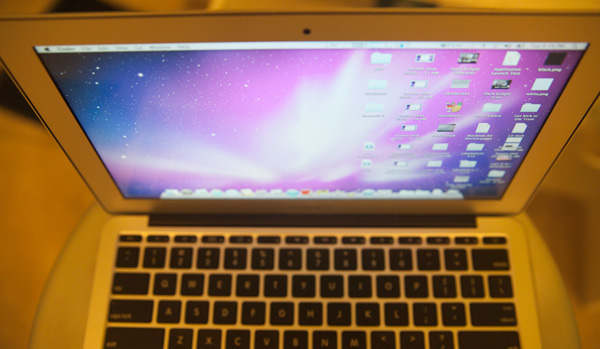 Both the 11 and 13-inch MBAs use TN panels, but they are better than your standard TN panel. Viewed above center the display washes out, viewed below center the display gets very dark.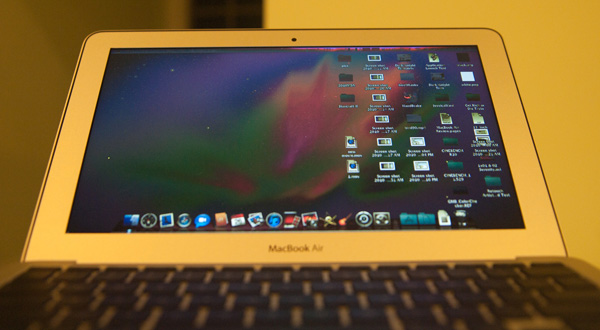 The dark underside of TN panels
Color reproduction is above average, but not quite as good as the 15-inch MacBook Pro we reviewed earlier in the year.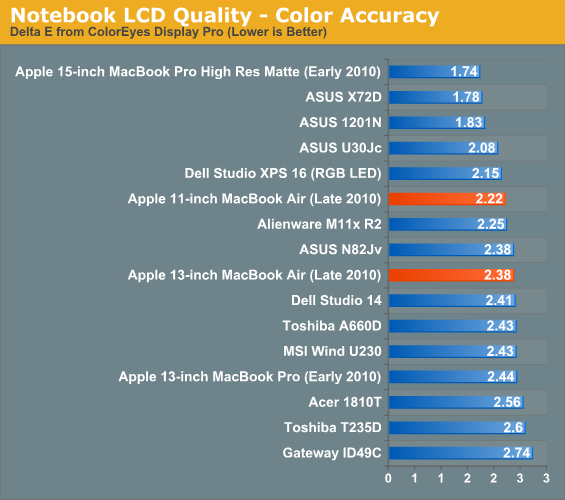 Color gamut isn't very impressive at all. It's in line with what you'd expect from a panels of these sizes though.