Up next is BattleForge, Electronic Arts' free to play online RTS. As far as RTSes go this game can be quite demanding, and this is without the game's DX11 features.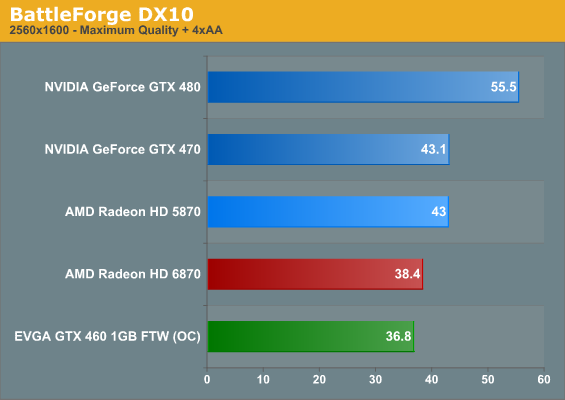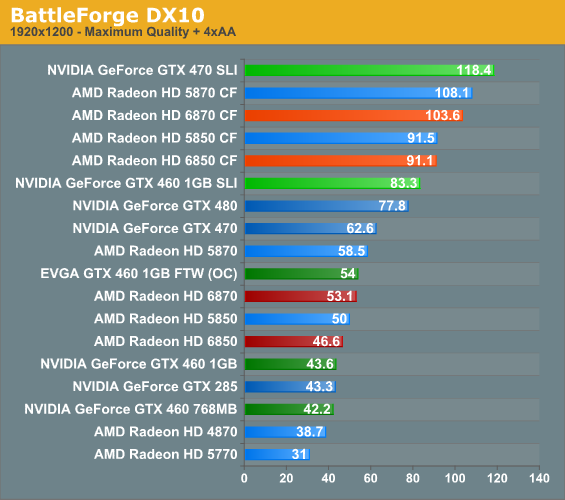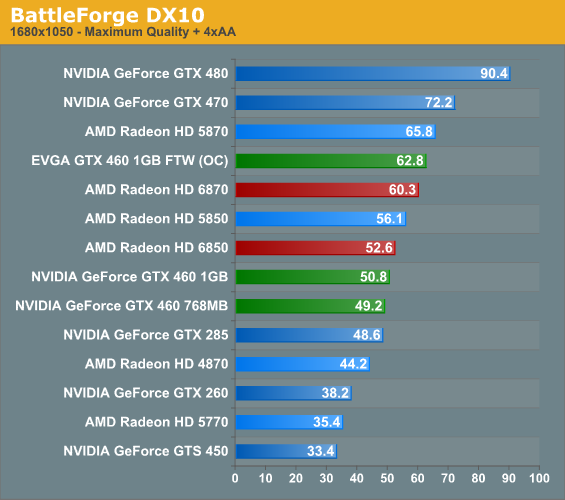 Unlike Crysis, BattleForge delivers distinctly different results. The GTX 470 is the clear winner by nearly 15%, while the EVGA GTX 460 and the 6870 are neck-and-neck. Meanwhile the 6850 takes a convincing lead over the stock-clocked GTX 460s. Both 6800 series cards end up falling where we would expect them to, splitting either side of the 5850 and falling behind the 5870.
Meanwhile we once more see unusual Crossfire results; the 6800 series doesn't beat the 5800 series this time, but it once again closes the gap left by the individual cards.