The latest game in the Battlefield series - Bad Company 2 – remains as one of the cornerstone DX11 games in our benchmark suite. As BC2 doesn't have a built-in benchmark or recording mode, here we take a FRAPS run of the jeep chase in the first act, which as an on-rails portion of the game provides very consistent results and a spectacle of explosions, trees, and more.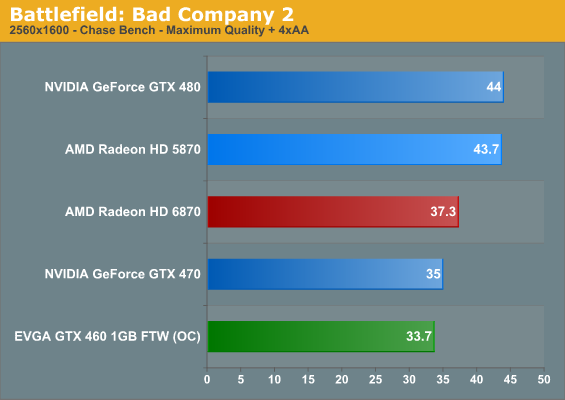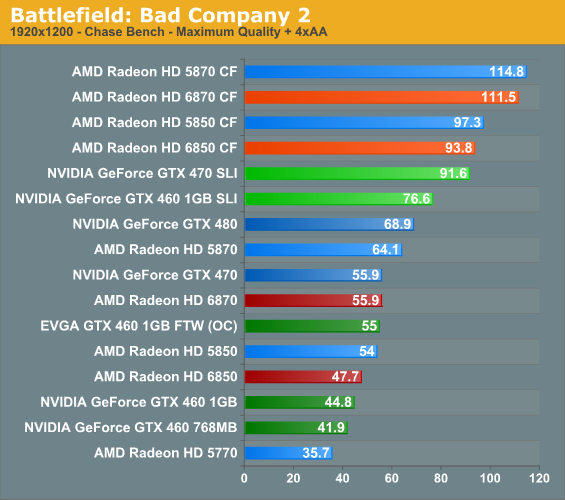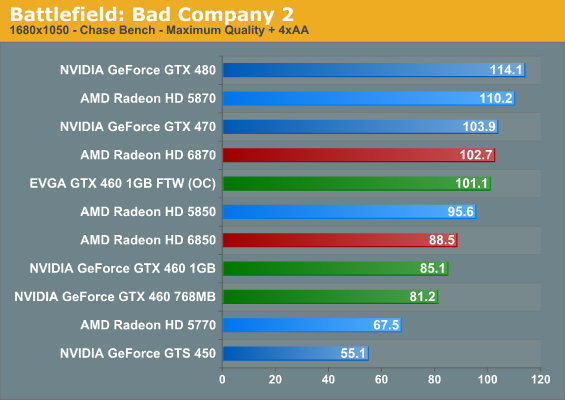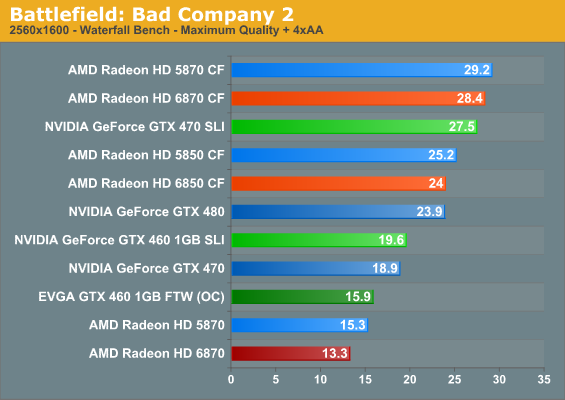 Our experience with Bad Company 2 more or less matches our experiences with other shader-heavy games at 1920x1200. The GTX 470, 6870, and EVGA GTX 460 all vie for the top of their pack within a frame of each other, while the 6850 enjoys a clear lead over the GTX 460 1GB. However what's interesting is that the Radeon 5800 series takes a very obvious lead here, a lead that's larger than in most other games. If you ever wanted to know just how shader-bound Bad Company 2 is, there's the answer you're looking for.
As for the Crossfire situation, once again the 6800 series closes the gap. Even the GTX 470 in SLI can't quite keep up with the 6850CF, which is much a story of how well the game runs on AMD cards as it is a story of what's clearly going on with the 6800 series and Crossfire.